Law Firm SEO

Services

Boost meaningful traffic and target prospective clients with a proven law firm SEO agency.
Shine a light on your law firm by picking the SEO services for lawyers who have rendered real results and never search for client leads again.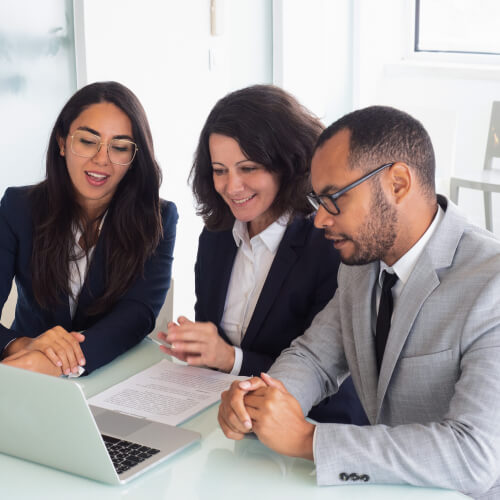 300M
Clients organic traffic per month
+780%
Average return on investment
Trusted by:
Boost your ranking in search results with
superior law firm SEO

services
Higher rankings
The company has seen 9X organic traffic growth in nine months and 3X conversions from organic traffic as opposed to paid traffic.
Dmitry Gritsenko
Digital Marketing Manager, VR Entertainment Platform
More high-quality traffic
The client implemented SeoProfy's recommendations, resulting in the website's positive growth trend. The monthly clicks increased by 26%, and impressions rose by 21%. The client's organic traffic increased by 13%.
David Ivaniuk
CEO, Licensing & Credentialing Company
More sales
SeoProfy delivers effective SEO and IT initiatives that have led to a 64% increase in the visibility of the client's site, a 40% increase in their sales, and a 12% decrease in their bounce rate.
Why is SEO so important for law firms?
Every business ultimately wants to convert its digital marketing and social media efforts into real sales. Law firms are no different. Creating an informative, appealing website for your law firm is one thing, but ensuring that search engines actually see your site and deliver it to future clients. That's another thing entirely.
SeoProfy's expert Law Firm SEO company can help your firm's site and social media presence appear highly reliable, useful, and relevant in the eyes of internet browsers. Both on-site and off-site SEO strategies go a long way in not only bringing more attention and traffic to your law firm's website but also successfully engaging with the right consumers who need your help.
After all, it has become increasingly common for consumers to turn to search engines when seeking out the best personal injury lawyer or employment lawyer in their area.
Outsourcing your SEO to law firm SEO company can help:
Increase the visibility of your online presence
Drive traffic to your website
Appear more credible and trustworthy
Target future clients
Gain an advantage over competing firms
Rank higher in local searches
In summary, if the clients you're looking for use search engines and if you have a site, then effective SEO is something you need to care about.
Plus, you'll save major time and money by opting for a lawyer SEO company that plays by the rules and knows its stuff inside and out.
So, do you want to boost your ranking in search results and ultimately convert your digital marketing investment to new clients? We thought so.
Proven SEO services for various legal practice areas
This isn't our first Law Firm SEO rodeo. As an SEO company for attorneys, we've made top rankings in search results through organic traffic a reality for many law firm partners across different practice areas, helping them convert their captivating legal marketing and online presence into new clients.
No matter your practice area, from family law to employment law, criminal defense, personal injury, property law, corporate law, insurance law, and other areas of legal practice, SeoProfy's SEO expertise can (and has) helped get the word out to the right clientele.
If the clients you're looking for use the internet (which is highly likely), we can guarantee they're using it to search for legal representation. That means you have a much higher chance of reaching them with the help of our law firm SEO experts.
Because every law firm is different, we know that every SEO strategy needs to be customized to suit your needs. Our expertise includes, but isn't limited to:
Thorough research of keywords
Competitor research
International and local SEO
Whatever it is, the team that will be specifically dedicated to your firm is eagerly waiting to get stuck in. So, what are you waiting for?
Tap the button above to schedule a free consultation.
We work with companies from:

Get the best SEO services for law firms customized to your practice
We know every firm is different. That's why we don't work with a one-size-fits-all template.
With our strategic and data-driven approach to Law SEO, you'll be able to catch the eyes of the ones who are looking for your SEO services for law firms – even if they don't know it yet.
Populate with value-adding content
Gaining a search engine's trust involves populating your site regularly with meaningful content that is high-quality and adds value for your visitors.
We'll ensure that all the content that appears on your site is backlinked, accurate, well-written, and meaningful for your audience to ensure that Google rewards you in its search rankings.
Weed out technical issues
Technical issues are a big no-no when it comes to SEO. Broken links or back-end development glitches can lead to your site being hidden from your target audience.
Our technical staff will ensure that your site runs seamlessly and that any technical issues are solved as soon as possible.
Identify high-ranking keywords
Keyword ranking is a crucial but complicated step in any SEO strategy, as using high-ranking keywords in your web content can greatly improve your overall SEO results.
Our specialists will take care of all relevant keyword research and implementation, saving you money and greatly impacting your SEO ranking with high-volume, high-ranking keywords.
Optimize the user experience
Your site's user experience is a key consideration that can affect your overall SEO performance and determine how long visitors stay on your site.
Your dedicated team will help to streamline and simplify the consumer journey through your site, removing unnecessary complications and driving meaningful engagement with strong calls to action.
Build relevant legal backlinks
Building backlinks and diversifying your backlink portfolio are important steps in bolstering the credibility of your site in the eyes of search engines.
We'll help you link out to useful, niche pieces of online legal content that will make your visitors thank their lucky stars that they found you.
Watch SEO performance
As much as we wish SEO was a one-and-done game, it's not that simple. Even the most successful SEO strategies need to be constantly observed and updated.
Your SEO team will continuously review, innovate, and report back on your progress, learning all the best practices and maintaining your goals.
Trust accomplished lawyer SEO experts to deliver the best law firm SEO so you can focus on crucial legal practices.
We get it. Not every lawyer SEO agency has its finger on the pulse. You've probably been let down on your ROI before with false promises to improve your search engine rankings.
That's where SeoProfy comes in. We're here to change your perspective on the impact and potential of professional, proven SEO and search engine marketing.
If you have no idea where to start when it comes to boosting your ranking and winning more traffic (and, ultimately, clients), our SEO company for lawyers is eager to help.
Using data analytics, significant research and planning, and dedicated teams who know search engine optimization inside and out, SeoProfy can gather a full picture of your current placement, identify areas of improvement, and effectively implement strategies that bring about tangible results.
Top law firm SEO specialists will work with your project
Other SEO agencies might try to squeeze your project into their team's already overflowing workload, compromising their ability to bring about the results you're looking for.
Not SeoProfy. We employ only the best legal SEO specialists and place them in dedicated teams to work on one project alone. That means from the moment we take on your law firm's SEO, you get your team's full attention around the clock as they work tirelessly to deliver only the best SEO results.
Constant communication gives you a
360-degree view

of your SEO campaigns

Got questions? Your SEO team will have answers, and thorough ones at that. Here's the regular communication you can expect from us:
Weekly reports
Every Monday, your team will fill you in on the To-Do's for the week ahead. Each Friday, you'll get a full report on what was achieved.
Weekly sprint calls
Once a week, your team will invite you to a Google Meet or Zoom call to let you know how the campaign is progressing, giving you the opportunity to ask any questions and navigate the next steps.
Use of messengers
You'll be able to share regular feedback, updates, and requests with your SEO team in one of the messengers.
An SEO team that keeps you in the know every step of the way
Get a fair quote
We prioritize setting fair and transparent prices, so you won't get thrown off by surprise bills and unforeseen costs. Even if you have a substantial budget, we won't use that as an excuse to overcharge you. Using your unique project's demands, duration, and number of specialists required, we'll formulate a transparent cost that will be communicated from the very beginning of our partnership.
Know all the ups and downs
You'll know when everything is going according to plan, and when it isn't. We're accountable, honest and, most of all, solution-oriented – we'll put our specialist heads together and come up with a way to get your project back on track if something goes wrong. We'll make sure open, straightforward communication leads the way to a perfect solution.
We know our capabilities
If we think what you're looking for is beyond our reach, we'll say so. Our number one concern is making sure we live up to your expectations and deliver on your investment, and if we don't believe we can, we won't take on your project. Alternatively, we'll work with you on what can be achieved and help you develop more realistic expectations. No empty promises or unfulfilled goals – that's just not our style.
Our steps to achieving
lawyer SEO results

that make you shine

Establish the basics

We'll schedule a 30-minute call between you and our very best law firm SEO professionals, where you'll get to discuss your firm and your competitors and identify clear and measurable goals.

Dive into your niche

We conduct a deep dive into your website, competitors, content, and keywords, resulting in a thorough SEO audit. This will help us understand your current position and areas where we can improve and boost your searchability thanks to our SEO services for attorneys.

Craft a winning strategy

Once we have all the information we need, we get to work creating a fool-proof SEO strategy that's specially tailored to your firm and the results you're looking to achieve.

Recruit your SEO experts

After analyzing the unique specifications of your project, we'll locate and employ proven experts in SEO for law firms and attorneys. These experts will form your team.

Establish an organized SEO workflow

SeoProfy's management team will assign tasks and establish a routine for the workflow of your project, ensuring that certain recurring tasks are accomplished daily or weekly.

Analyze and discuss progress weekly

Every Monday, you'll receive a plan with actions that your team will work to accomplish during the week. On Fridays, we'll deliver a report on our SEO achievements. Weekly status meetings will also be set up to give you time to talk through any important details with the team and to map out the next steps.
Rank #1 for your top keywords with our data-driven approach
There's a reason why SeoProfy clients work with us for an average of 3 years (and sometimes for as long as 10 years!). We don't use the same data analysis tools as other SEO agencies. We've created our own tools that bridge the knowledge gap and go above and beyond to ensure you get the ROI you're looking for.
While providing attorney SEO services, the data we gather from research of relevant keywords helps us develop a calculated approach that doesn't simply rely on luck. We know it works because the numbers speak for themselves.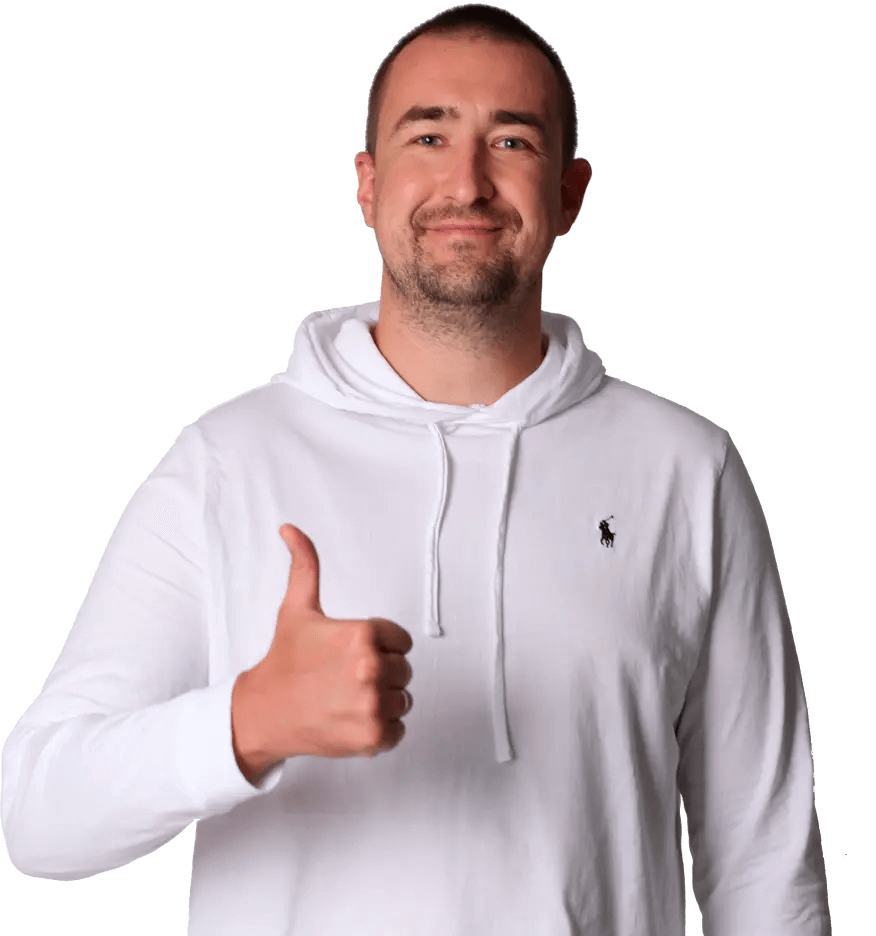 Why use the same tools
as other SEO agencies

when you can build your own?
What traditional SEO tools thought was impossible, we made it possible by building our own SEO tools to understand SERPs better and to bridge the gap in data analytics.
Check them out:
LinkChecker.PRO
Tracks and analyzes backlinks (checking for links that could be costing you traffic)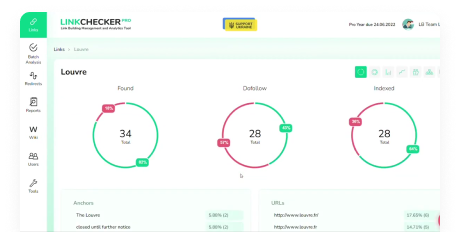 WatchDog
Monitors website and domain changes automatically (so we can change a domain as soon as it becomes available)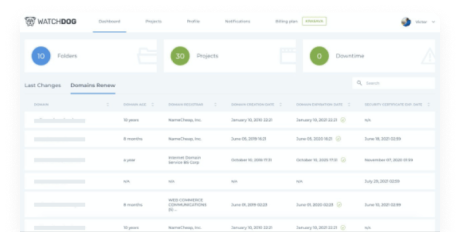 Matrix
internal tool
Manages all tasks and company workflow
Command Control
internal tool
Advanced SEO analytics, research and workflow
KeySemantics
internal tool
Checks Google Search Console for keywords that will help you rank #1 on Google… fast
How
lawyer SEO services

worked for our clients
From 0 to 9000 visits per day in iGaming niche in 2.5 years
Before:
2612 clicks per day
After SeoProfy:
9922 clicks per day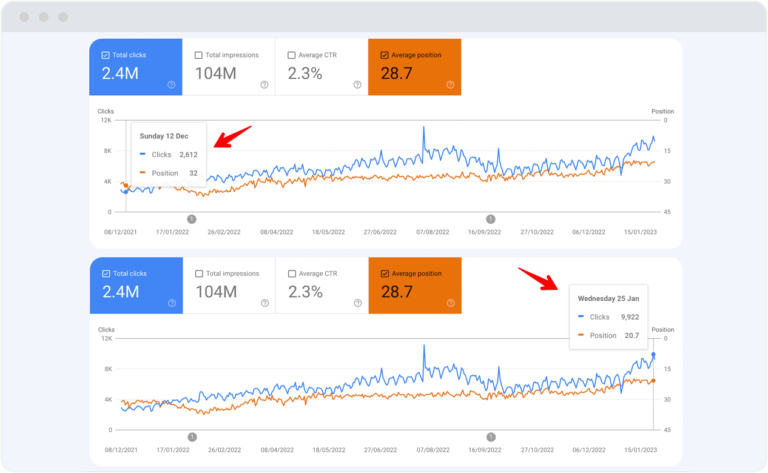 Organic traffic growth 2.5 times in 16 month
Client came to us to recover from Google penalty. At the moment we started to work on the project organic traffic was less then 1000 visitors per day. On the screen shot is statistics from last 16 month.
Before:
61773 clicks per day
After SeoProfy:
152230 clicks per day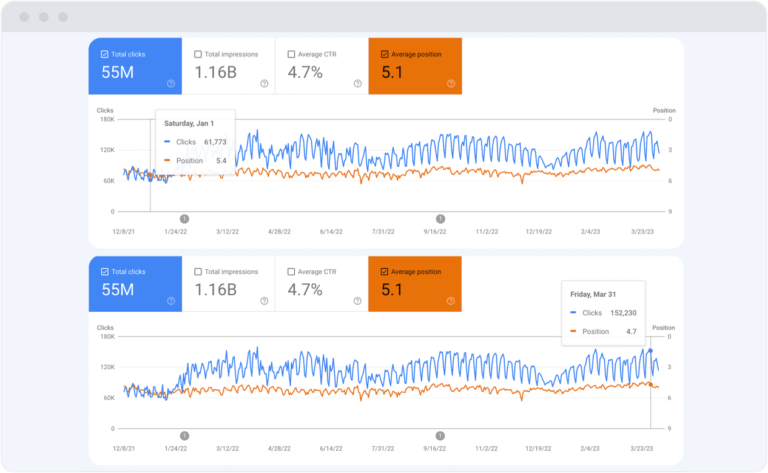 4 times organic traffic growth in 7 month for SaaS
Before:
16059 clicks per day
After SeoProfy:
68495 clicks per day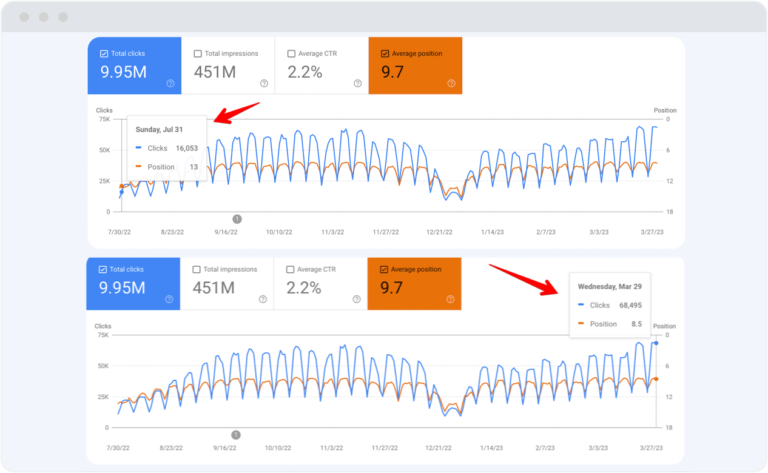 Organic traffic doubled in 11 month for photo editing SaaS
Before:
27986 clicks per day
After SeoProfy:
65118 clicks per day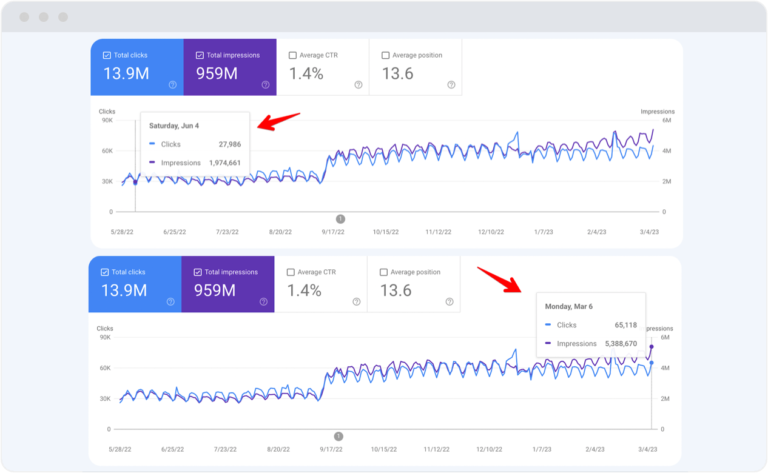 Dominate competitive markets with SeoProfy's legal SEO services
You're one step away from unlocking the SEO knowledge of a free consultation, no strings attached. We'll help you:
Drive organic traffic to your site
Grab the attention of future clients
Increase your clientele and make an impact
99% positive feedback
We've worked with real attorneys and law firms before. Here's what they had to say about our law firm SEO agency and our SEO services for lawyers.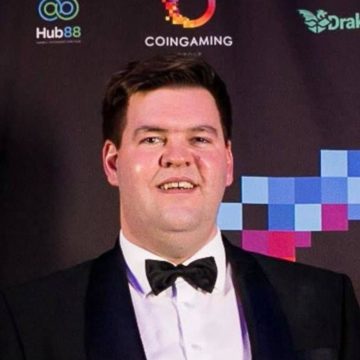 We partnered with SeoProfy on a some interesting projects in competitive markets and were extremely pleased with the results.
We would happily recommend them as highly experienced and responsible team that understand the seo landscape and can deliver excellent results.
Tim Heath
Founder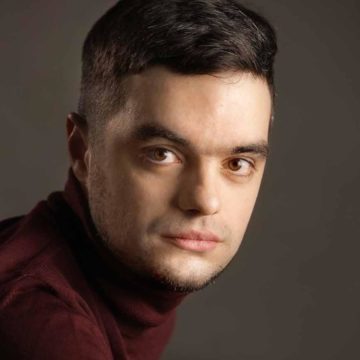 The company has reached an average of over 1,000 new sales per month, thanks to SeoProfy's work.
The team works quickly and transparently and focuses on data and research when executing a plan, resulting in a successful partnership with the client.
Iaroslav Baklan
Managing partner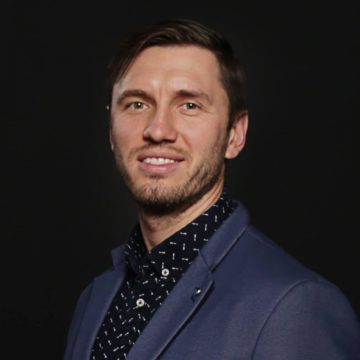 What I liked best, they exceeded our expectations.
They helped us make a strategy at the very beginning and get into the top for our main keywords, as a result of all the traffic has grown and continues to grow
Kiril Bigai
Co-Founder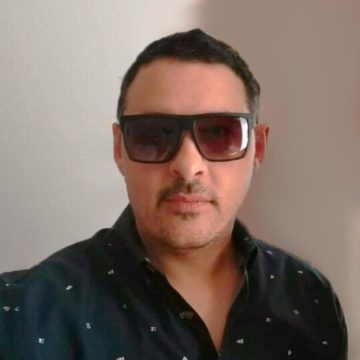 The sheer quality of work and processes of how the campaign and projects are managed and completed impresses us.
The report provided by SeoProfy was detailed and thorough. The team produces quality results in a timely manner, collaborating with the internal team every step of the way. They are hard-working and detail-oriented.
George Sklavounos
SEO Manager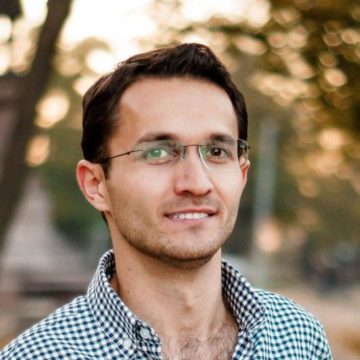 Their ability to deliver on time and huge expertise in the SEO and content marketing domain impressed us.
SeoProfy achieved the company's goals. They were able to boost the company's ranking on Google. Their responsiveness greatly contributed to the collaboration's success.
Giorgi Gulabyan
Co-Founder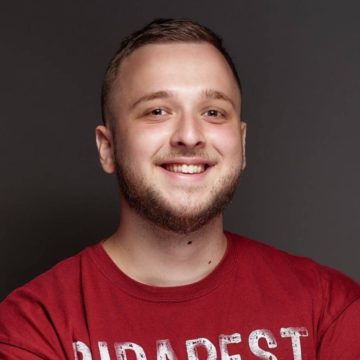 They're able to find the little details that could make a huge change in our website traffic.
The client quickly saw their expected results soon after their partnership with SeoProfy. They held frequent meetings on email and messenger platforms. A highlight of their work was the vendor's analysis and reorganization between campaigns to ensure more traffic.
Vitalii Sharovarov
CMO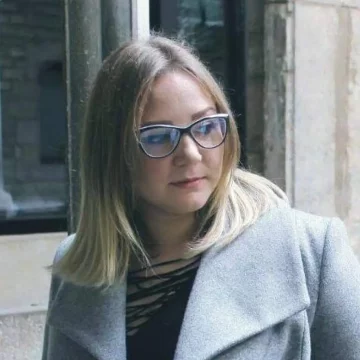 "I'm impressed with their customer attention, availability at any time, and politeness."
The company's keywords have gained a great ranking and traffic growth, thanks to SeoProfy's work. The team delivers results and communicates effectively with the company through Telegram. Their transparent communication is noteworthy as they answer questions promptly and provide regular reports.
Allison Reed
Head of SEO & Content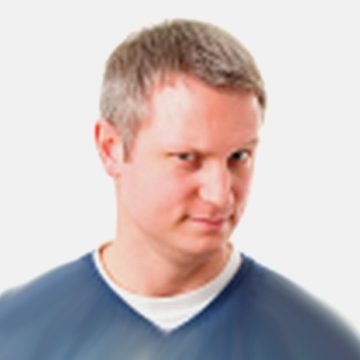 The organic traffic of the site increased 5 times.
We are working with SeoProfy almost for two years. The organic traffic of the site increased 5 times. I think this is not the limit.
Atie Uhan
Founder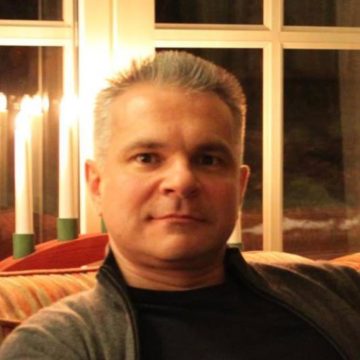 My organic search traffic doubled
After a year of working with them my organic search traffic doubled. Unique is that when we had problems, they never stopped trying different solutions and were always generating new ideas of what we can do to fix it.
Serhii Starenko
CEO & Founder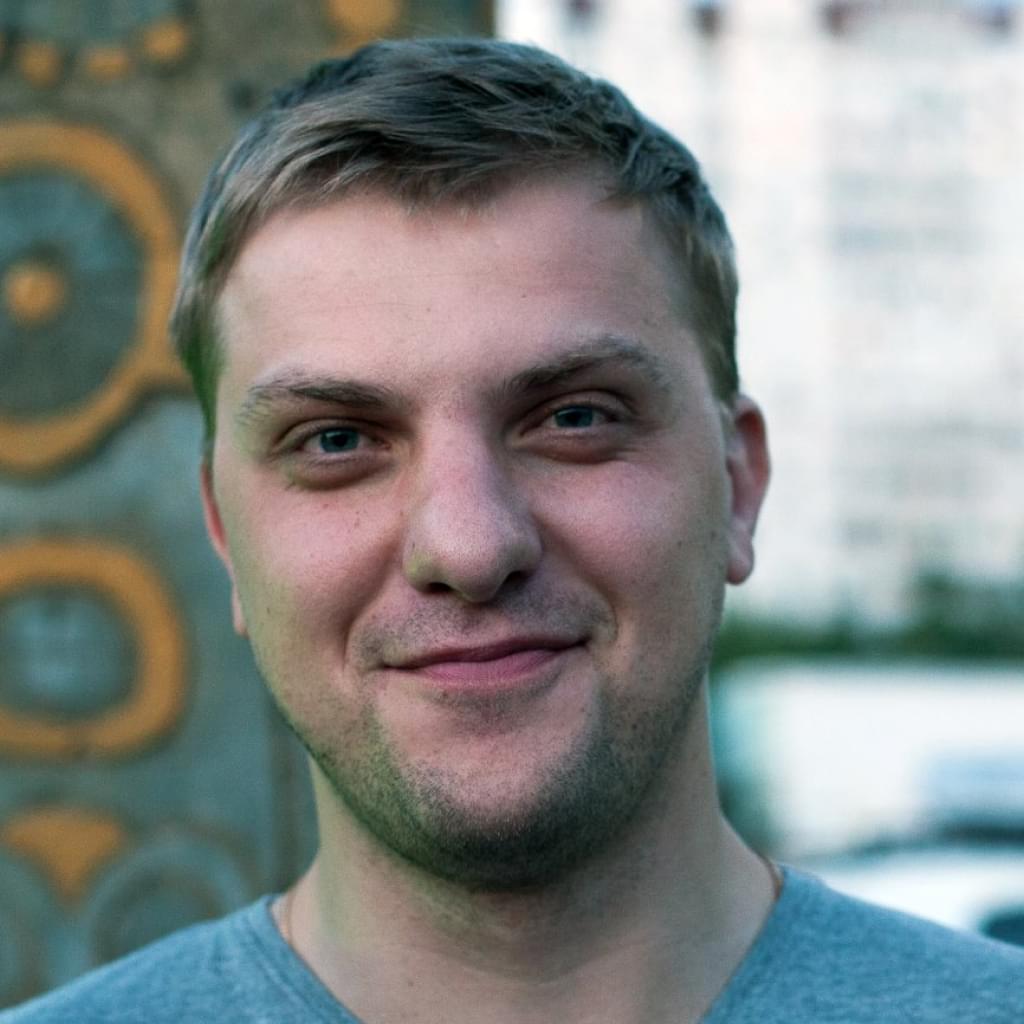 They never stop progressing and developing.
SeoProfy helped identify market offers for the client. They are working hard investigating the best possible opportunity. So far, the client is happy with the services and even planning to outsource more projects to the team
Oleg Kovalenko
SEO Manager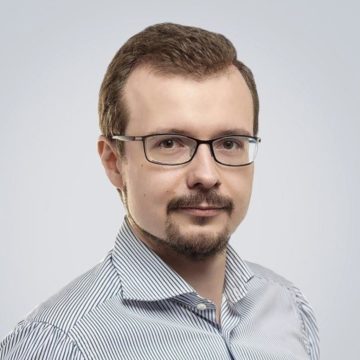 You can learn a lot from them every day
They are super open about sharing any knowledge and not concealing something as 'trading secrets'. You can learn a lot from them every day.
Mikhail Bulanov
COO, Traino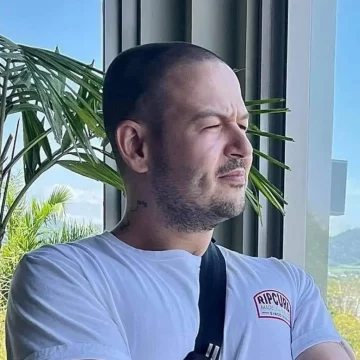 "They were ready to adjust to our needs."
By implementing SeoProfy's SEO recommendations, the sites grew their traffic by twofold. The team was also open to the client's questions and demonstrated sage advice.
Rodion Borysenko
Founder & Head of Product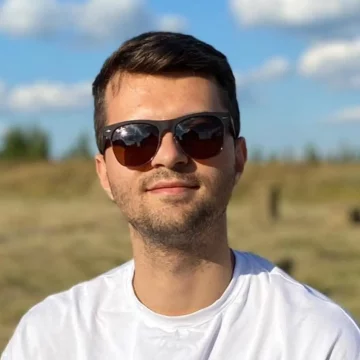 "Company managers are in touch almost 24/7, so it is very convenient and pleasant to communicate with them"
Thanks to SeoProfy's work, the client's organic website traffic has increased by 40% in less than a year. They have communicated frequently and promptly via Google Docs, ensuring an effective workflow. Their wide range of services and extensive database of outreach sites are hallmarks of their work.
Artem Tarasenko
SEO Specialist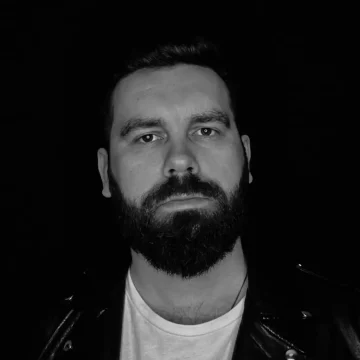 "Communication skills were at a very high level."
The client was satisfied that SeoProfy kept their promises to deliver on the scope of work, although it takes time to see the results of the SEO work. SeoProfy's specialists were attentive to details, incorporating the client's business characteristics into their work. Their communication was clear.
Ilia Fomichev
Head of SEO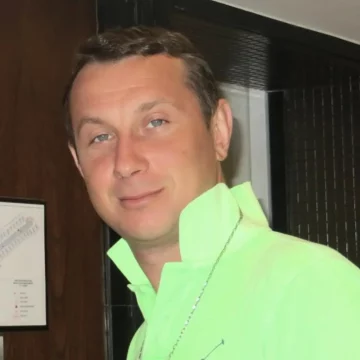 "They really know what they are doing."
SeoProfy has provided valuable SEO services that have grown the client's website traffic by 10X. The team is organized and responsive, and the client appreciates their willingness to share advice.
Lev Tretyakov
Fortador Steamers USA

FAQ
Law firm search engine optimization involves optimizing your firm's online website so that it is easily found and trusted by search engine results pages (SERPs). When search engines like Google deem your site credible and reliable, it will rank it higher on search pages and show your website in a user's organic search.
This can be achieved through internal linking, keyword research, understanding your target audience and how they search for legal representation, and structuring your website in a straightforward, user-friendly way.
A higher ranking on SERPs will ultimately get more eyes on your website and your digital marketing efforts. More importantly, it will ensure that the right consumers see your site when they're in search of legal representation near them, resulting in new potential clients. Those in search of legal representation are almost always only interested in lawyers near them, and they're highly primed for conversion because they have pressing legal issues. That means the right SEO tactics can lead to real client conversion for your firm.
That's right – where you rank on a search engine's results page can actually help your business make direct sales. Because boosting your rank and improving your SEO results can take time and effort, outsourcing this task to a law firm SEO agency can help significantly and save you money in the long run.
Our dedicated team of legal SEO experts can conduct a full SEO audit service on your firm, determining where your current positioning is and the areas in which you can improve. Through niche research, SEO management and consulting, link building, and local SEO, we can ultimately help bring about impressive ROI and increase your firm's organic search results.
Every SEO strategy we compile is entirely unique and tailored to your law firm, with your unique goals and challenges in mind.
While meaningful SEO results typically take between 3-6 months to show, our weekly reports and status meetings, as well as daily communication between you and your dedicated team of SEO experts, will reflect gradual but significant progress every week.
How long it takes to achieve your desired results really depends on your firm's goals and challenges, but we're committed to making it happen as soon as possible. We'll work at it every day for as long as it takes to achieve real results and win you new clients.
The cost of SEO agencies for lawyers usually changes depending on the city or state in which you want to boost your rankings. For example, in cities like New York and Miami, services typically start at $10,000. For smaller and less competitive districts, you might be looking at $4,000-$6,000.
Prices can increase depending on the kind of strategy you'd like and for how long you'd like to run your SEO campaign.
Invest in SeoProfy's Law Firm SEO agency today and see your organic search rankings skyrocket – outshine your competitors and watch your client list grow
Contact our SEO company for law firms today to book your free consultation with one of our specialists and find out how we can get your website to the top of the results page and help you stand out in competitive markets. Say hello to scores of organic visitors and potential clients and goodbye to disappointing SEO results.