Enterprise SEO

agency

Get your own dedicated enterprise SEO team. That works for you (and only you) around the clock.
You deserve more than a distracted team juggling five different projects at once. You deserve a team of enterprise SEO specialists who will give your project their full, undivided attention. So your website can beat the competition. And start ranking for high volume, highly competitive keywords… faster.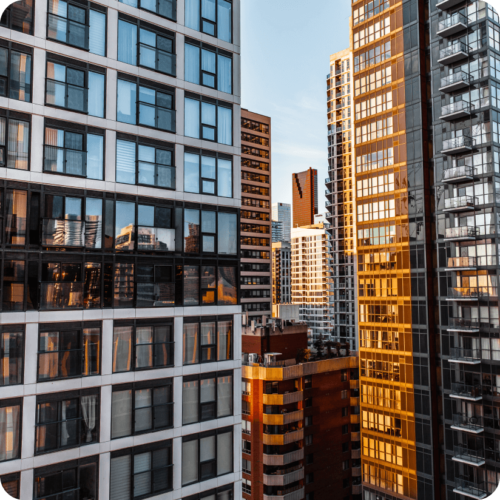 300M
Clients organic traffic per month
+780%
Average return on investment
Trusted by:
We've helped
200 big companies

skyrocket their organic traffic – and their sales
Higher rankings
"The company has seen 9X organic traffic growth in nine months and 3X conversions from organic traffic as opposed to paid traffic. SeoProfy has managed the engagement professionally. Their resources are friendly when facilitating weekly meetings. "
Dmitry Gritsenko
Marketing Manager, VR Entertainment Platform
More high-quality traffic
"Thanks to SeoProfy, the client's website traffic increased from 100,000 to more than 2 million per month. Aside from consistently meeting deadlines, they also recommended solutions and new growth opportunities" Moreover, the team genuinely cared for the client's business and provided stability.
Dmitrii Gar
Owner, Friv 5
More sales
"After 9-10 months of their work, we were ranking for my main keywords and generating lots of traffic that was converting into the sales. SeoProfy helped us go from 0 to 1000+ new sales per month and a lot of freelancers as well."
Iaroslav Baklan
Managing Partner, Education Platform
Most agencies might know a thing or two about SEO… but do they know enterprise SEO?
Sure, most agencies can probably boost your traffic.
But can they help you rank for those highly competitive, high volume keywords? Can they help you bring more high-quality traffic to your site (aka traffic that results in sales)?
We can. We've helped dozens of big businesses do just that, from Fortune 500 companies to sprawling eCommerce stores.
Unlike many other agencies, who offer a gazillion different services and don't master any of them, we live and breathe SEO. It's all we do. We know the ins and outs of SEO for enterprise and we stay up to date on the latest trends.
At the same time, we don't make assumptions. We'll take the time to understand *your* unique business – and then come up with the enterprise SEO strategies that will be most effective.
Refresh content and keep your website up to date – without sacrificing domain authority
Create quality content – and optimize everything for the right keywords (at scale)
Fix technical issues and make changes to your site (without screwing anything up)
Avoid duplicate content – and ensure that each page is ranking for a different keyword
Rank for highly competitive, high-volume keywords
Automate crucial SEO tasks (like keyword research, technical SEO issues, backlink quality monitoring)
Tap the button above to schedule a free consultation.
We work with companies from:
The word "failure" isn't in
our vocabulary
Working with most agencies is a total gamble. How do you know if they'll get you the results you want? Or if your investment will pay off in the end?
With us, you won't ever have to worry about that. Because unlike many other agencies, we'll only take on your project if we're dead sure we can get you the results you want.
If we encounter a roadblock along the way, we'll put our problem-solving hat on. And find a solution.
We'll recruit and hire the
best enterprise SEO experts

for YOUR project

We won't just assign you some random SEO generalist or jack-of-all-trades from our team. We'll go out and hire the very best enterprise SEO experts we can find, each specialized in a different area to ensure your success.

They'll work on your project full time. Which means… lightning-fast responses. VIP service. And better results.
You'll never have to chase us down for a response
If you have a question throughout the week, we'll zoom an answer back to you within one business day, tops. Here's what else you can expect if we work together:
Weekly reports
On Monday, we'll send you a game plan for that week. On Friday, we'll whiz over a weekly report with a summary of your enterprise SEO results.
Weekly sprint calls
Once per week, we'll hop on a Zoom call to review your results and how things are progressing.
Telegram group
You and your SEO team can share files and exchange messages inside Telegram. Where all messages and data will be fully encrypted.
Bottom line? With our enterprise SEO firm, you'll never be left in the dark, waiting around for answers.
No nebulous reports… or hiding behind smoke and mirrors
We use a transparent pricing model
We don't pull numbers out of a hat – or jack up the price because your budget is higher than most. We use a pricing calculator to come up with a fair price for your project. Based on your unique strategy and the number of team members required.
We'll tell you if things don't go according to plan
If we aren't hitting our targets… if we miss a deadline… or if something just isn't working… we won't try to hide it. We'll tell you straight away. Then we'll put our heads together – and come up with a solution.
We'll set realistic expectations from the get-go
Before we start working together, you'll know exactly what kinds of results you can expect. If we don't think we can get you the results you're after, we won't take on your project. It's that simple.
Here's how we help you get enterprise SEO results that will
put you (and your boss) on cloud nine
Discuss your goals
We'll hop on a 30-minute call (on the house) where you tell us about your business, competitors and ideal outcomes.
Research your niche
We'll do a deep dive audit of your website, content, competitors and keyword usage. So we know where your website stands – and what steps we need to take to get you the results you're after.
Define your strategy
Next, we'll take the time to come up with a custom enterprise SEO strategy, tailored to your business and objectives.
(No cookie cutter strategies here.)
Set up your team
Based on your needs and objectives, we'll recruit your own personal team of enterprise SEO experts (from scratch). Who will work on your project full-time.
Define your SEO workflow
Our management team will set up a streamlined SEO enterprise workflow, with certain recurring tasks to be completed each day or week.
Review results weekly
Each Monday, you'll get a plan of action for that week. On Friday, you'll get a report summing up the results. And once per week, we'll hop on a sprint call to go over everything with you.
Dazzle your boss with your newfound SEO knowledge
If we partner together, you won't just get enterprise SEO management. You'll get enterprise SEO consulting too. For free.
We'll keep you up to date on the latest enterprise SEO trends. Explain industry best practices. And always tell you the why behind each of our decisions.
So you'll walk away with a crystal-clear understanding of enterprise SEO. And ungoogleable insights that make your boss go "where did you learn that?"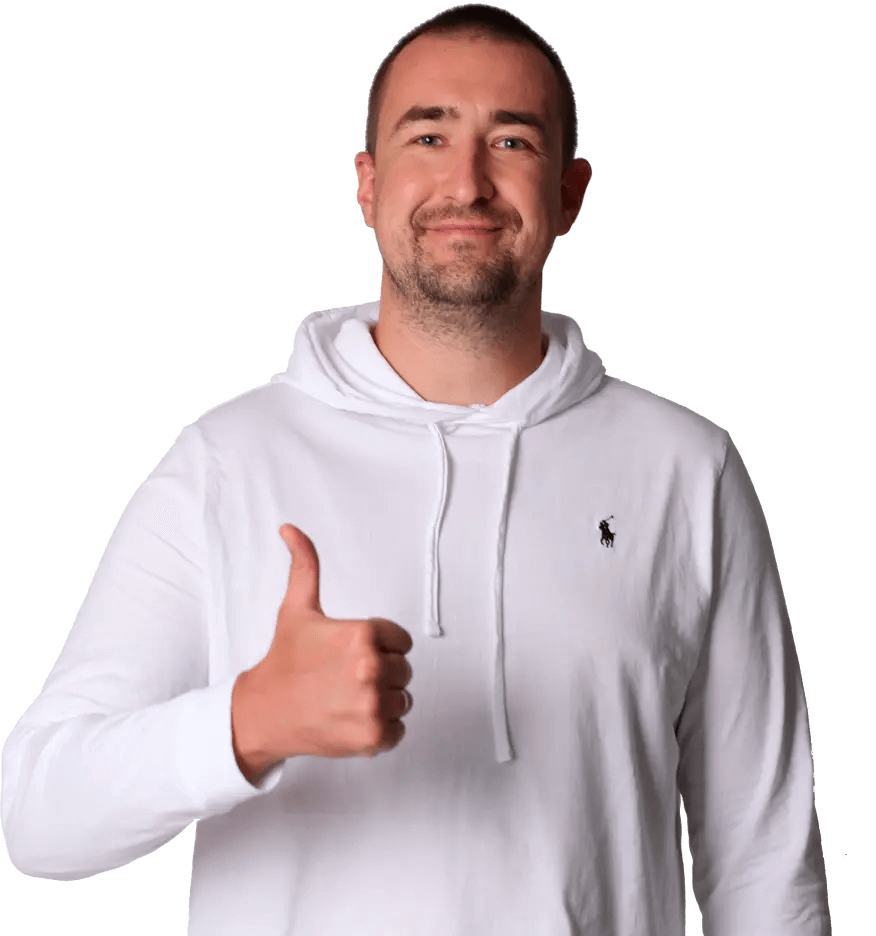 Get a leg up on the competition

with our proprietary SEO software
Traditional SEO tools fell a bit short… so we created our own. We don't sell these tools anywhere. They're available exclusively for our clients.
Combine that with leading third-party software and we've got the most in-depth enterprise SEO tools on the market. Tools that will make your competitors drool with envy.
LinkChecker.PRO
Tracks and analyzes backlinks (checking for links that could be costing you traffic)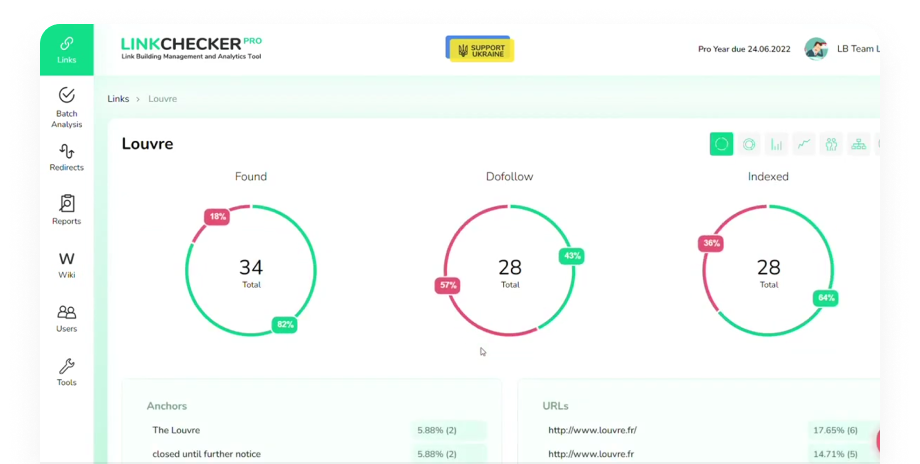 WatchDog
Monitors website and domain changes automatically (so we can change a domain as soon as it becomes available)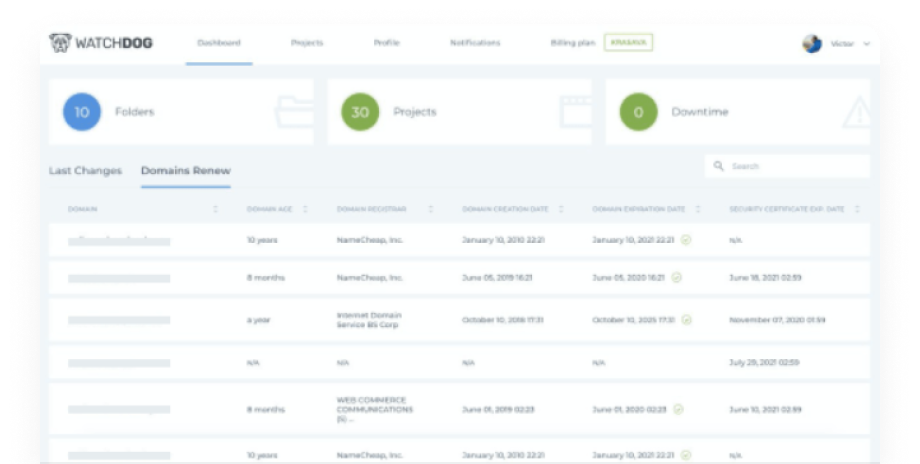 Matrix
internal tool
Manages all tasks and company workflow
Command Control
internal tool
Advanced SEO analytics, research and workflow
KeySemantics
internal tool
Checks Google Search Console for keywords that will help you rank #1 on Google… fast
One perk of mastering *just* SEO?
Our data-driven strategies scratch wayyyy beneath the surface.
Take a look at a few of the strategies we use to help our clients smash their enterprise SEO goals
Craft high-quality content
Low-quality and thin content is difficult to rank in Google – and let's face it, probably won't win you many brownie points with your visitors.
We'll create fresh, high-quality content – and optimize your existing content. To help you reel in more traffic, engagement and leads.
Improve technical SEO
Technical issues (like internal linking, subdomains, microsites, and duplicate content) can reduce crawl rates – and lead to indexing issues and penalties.
We'll perform a thorough audit to identify any technical SEO issues on your site. And then get to work fixing them.
Boost keyword rankings
Want to start ranking for highly competitive, high volume keywords? Unfortunately, traditional SEO practices aren't going to cut it. You've gotta have a much more robust SEO strategy.
We'll optimize for short-tail keywords with higher traffic volume. So you can start outranking your competition… pronto.
Improve user experience
If people land on your website but have a poor experience, then they're going to bounce. Fast. Which will decrease your ranking (not to mention your sales).
We'll identify any site issues that could be hurting your user experience (hint: site speed and responsive mobile design aren't the only things that matter).
Build backlinks
Surely your website already has its fair share of backlinks. But if you want to keep driving traffic to your website and build trust with your audience, then you've gotta keep at it.
Using our outreach expertise, plus the long-lasting connections we've built over the years, we'll help you improve your backlink portfolio– and your ranking.
Monitor SEO
With SEO for enterprise, you can't just set it and forget it (unless you want to forget about your rankings too). You've got to keep up with algorithm updates, website changes and keyword competition.
We'll keep a close eye on your SEO performance – and make sure things are trending in the right direction. If they aren't, we'll come up with an action plan to turn things around.
See how our exclusive enterprise SEO service has gotten other clients
boast-worthy results
From 0 to 9000 visits per day in iGaming niche in 2.5 years
Before:
2612 clicks per day
After SeoProfy:
9922 clicks per day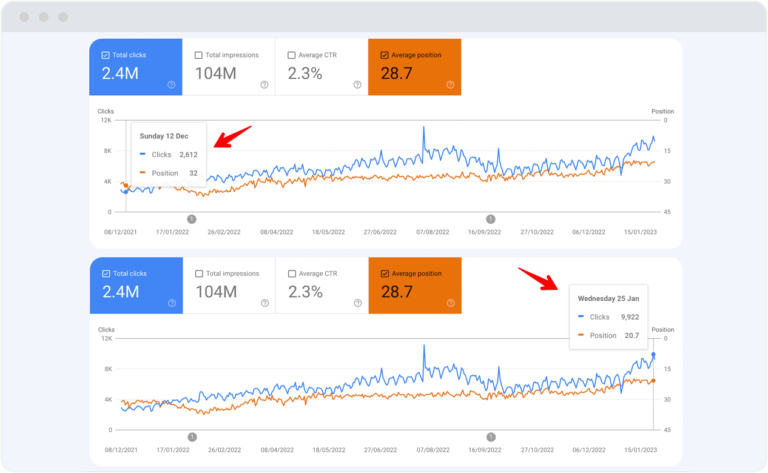 Organic traffic growth 2.5 times in 16 month
Client came to us to recover from Google penalty. At the moment we started to work on the project organic traffic was less then 1000 visitors per day. On the screen shot is statistics from last 16 month.
Before:
61773 clicks per day
After SeoProfy:
152230 clicks per day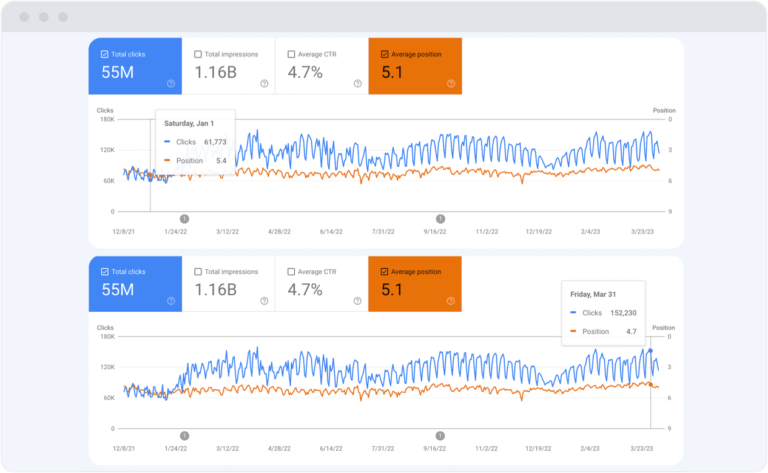 4 times organic traffic growth in 7 month for SaaS
Before:
16059 clicks per day
After SeoProfy:
68495 clicks per day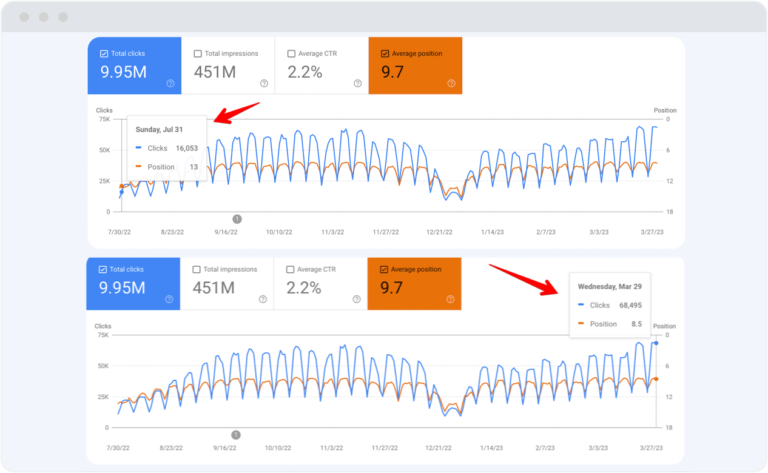 Organic traffic doubled in 11 month for photo editing SaaS
Before:
27986 clicks per day
After SeoProfy:
65118 clicks per day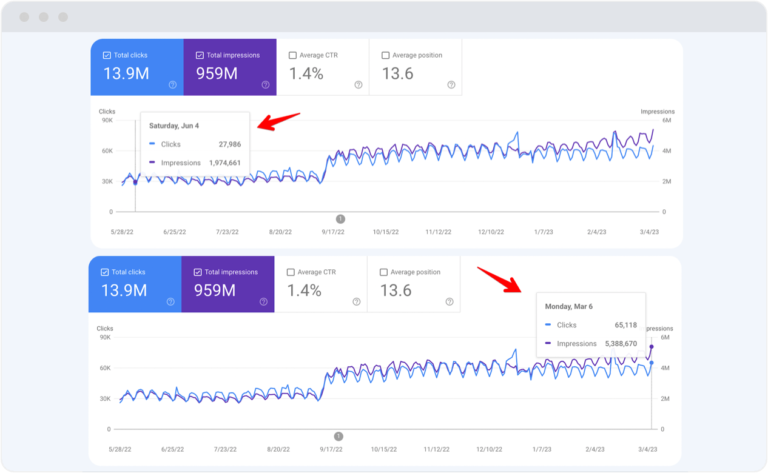 Is your business ready for an enterprise SEO service?
The answer is probably "yes" if your business:
Operates in multiple locations (both nationally and internationally)
Is an eCommerce website with over 10,000 pages
Has an annual revenue of over $1 billion
Is a media publisher with thousands of articles
Has multiple subdomains or websites
Is a Fortune 500 or Fortune 1000 brand
Already ranks for over 100 long-tail keywords
Give your business the
red carpet service

it deserves with our enterprise SEO service

Schedule a free, no-strings-attached consultation to see how our enterprise SEO company can help you outrank the competition and:
Get more high-quality organic traffic
Keep visitors on your site for longer
Turn visitors into buyers
Before
0.5%
Return on Investment
After
+500%
Return on Investment
1,350,224
Organic Traffic
99% positive feedback
Competition-crushing results. Attention to detail. Round-the-clock communication.
Read more reviews
Those are just a few reasons why our clients love working with us.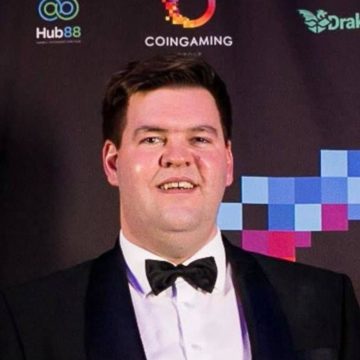 We partnered with SeoProfy on a some interesting projects in competitive markets and were extremely pleased with the results.
We would happily recommend them as highly experienced and responsible team that understand the seo landscape and can deliver excellent results.
Tim Heath
Founder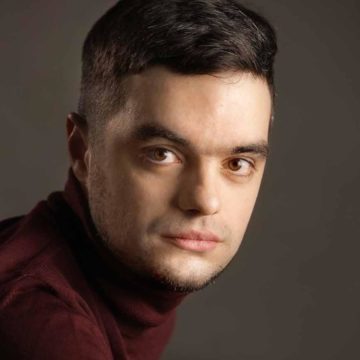 The company has reached an average of over 1,000 new sales per month, thanks to SeoProfy's work.
The team works quickly and transparently and focuses on data and research when executing a plan, resulting in a successful partnership with the client.
Iaroslav Baklan
Managing partner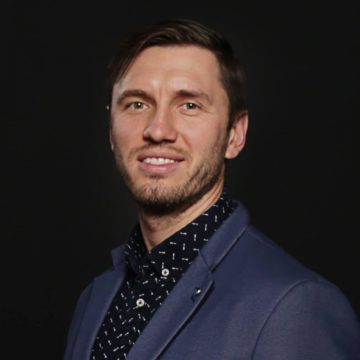 What I liked best, they exceeded our expectations.
They helped us make a strategy at the very beginning and get into the top for our main keywords, as a result of all the traffic has grown and continues to grow
Kiril Bigai
Co-Founder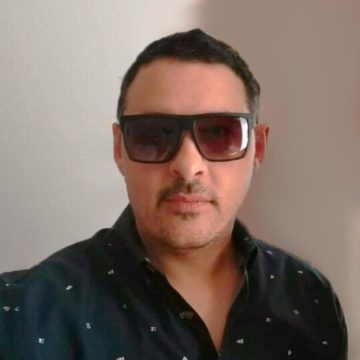 The sheer quality of work and processes of how the campaign and projects are managed and completed impresses us.
The report provided by SeoProfy was detailed and thorough. The team produces quality results in a timely manner, collaborating with the internal team every step of the way. They are hard-working and detail-oriented.
George Sklavounos
SEO Manager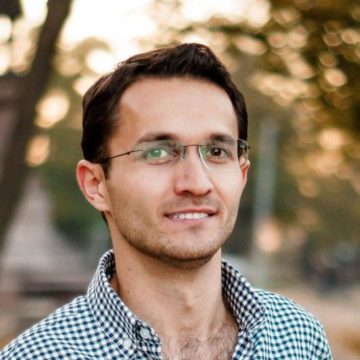 Their ability to deliver on time and huge expertise in the SEO and content marketing domain impressed us.
SeoProfy achieved the company's goals. They were able to boost the company's ranking on Google. Their responsiveness greatly contributed to the collaboration's success.
Giorgi Gulabyan
Co-Founder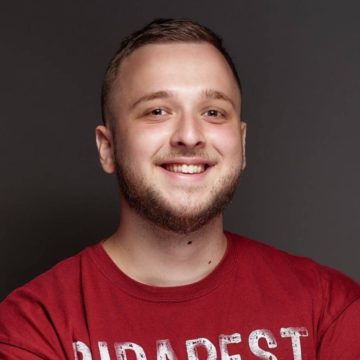 They're able to find the little details that could make a huge change in our website traffic.
The client quickly saw their expected results soon after their partnership with SeoProfy. They held frequent meetings on email and messenger platforms. A highlight of their work was the vendor's analysis and reorganization between campaigns to ensure more traffic.
Vitalii Sharovarov
CMO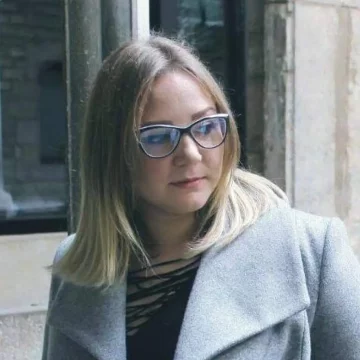 "I'm impressed with their customer attention, availability at any time, and politeness."
The company's keywords have gained a great ranking and traffic growth, thanks to SeoProfy's work. The team delivers results and communicates effectively with the company through Telegram. Their transparent communication is noteworthy as they answer questions promptly and provide regular reports.
Allison Reed
Head of SEO & Content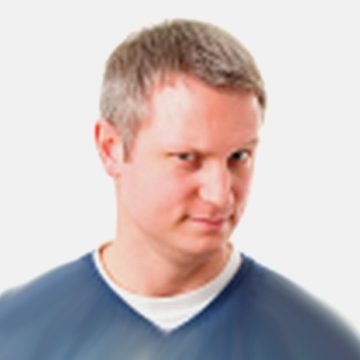 The organic traffic of the site increased 5 times.
We are working with SeoProfy almost for two years. The organic traffic of the site increased 5 times. I think this is not the limit.
Atie Uhan
Founder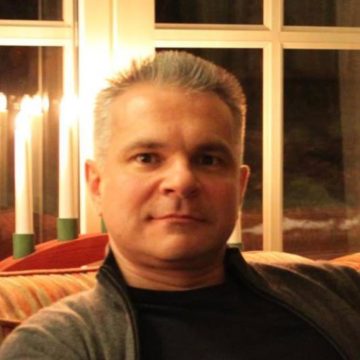 My organic search traffic doubled
After a year of working with them my organic search traffic doubled. Unique is that when we had problems, they never stopped trying different solutions and were always generating new ideas of what we can do to fix it.
Serhii Starenko
CEO & Founder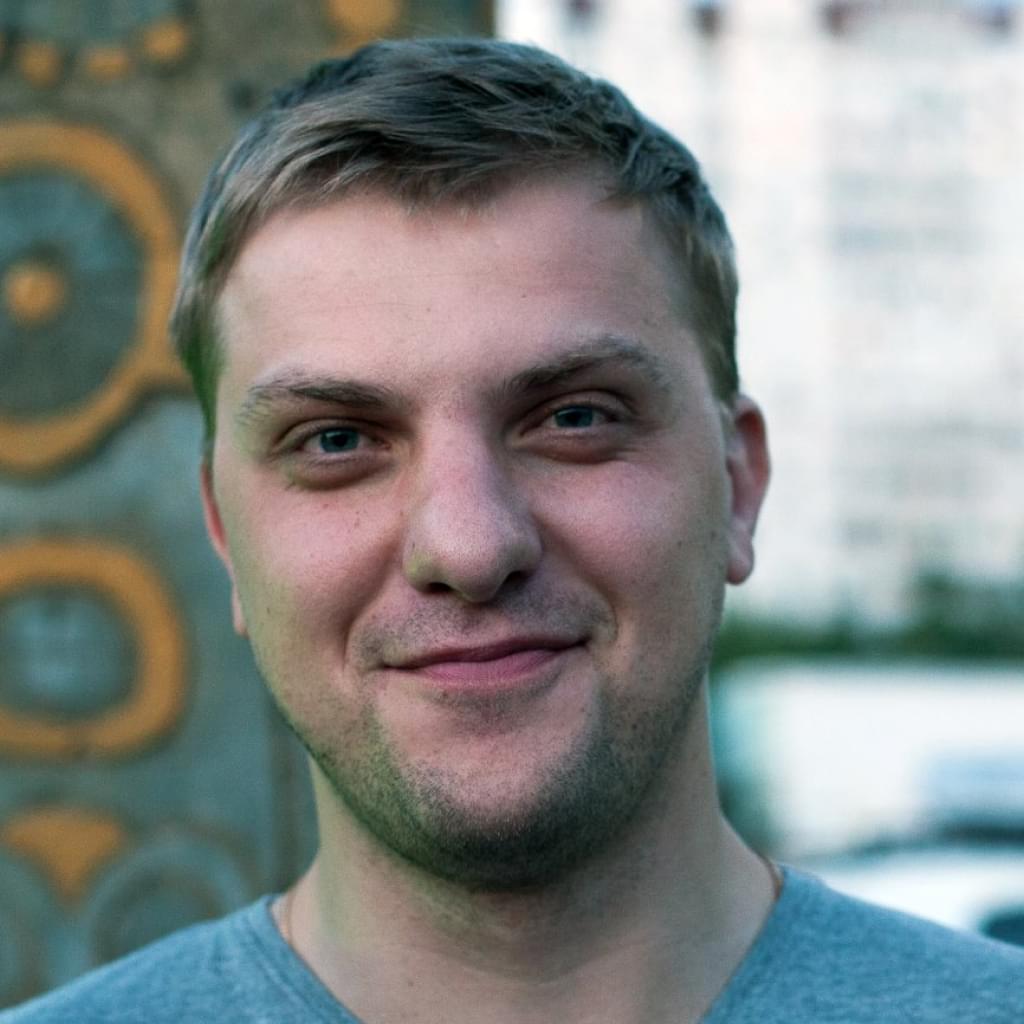 They never stop progressing and developing.
SeoProfy helped identify market offers for the client. They are working hard investigating the best possible opportunity. So far, the client is happy with the services and even planning to outsource more projects to the team
Oleg Kovalenko
SEO Manager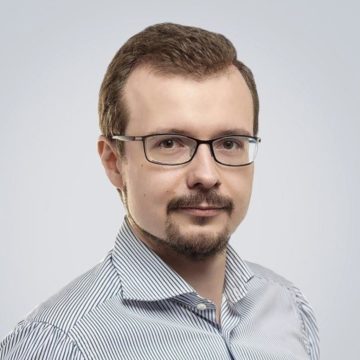 You can learn a lot from them every day
They are super open about sharing any knowledge and not concealing something as 'trading secrets'. You can learn a lot from them every day.
Mikhail Bulanov
COO, Traino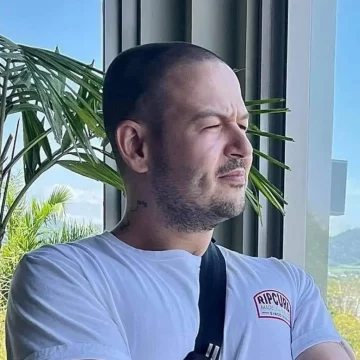 "They were ready to adjust to our needs."
By implementing SeoProfy's SEO recommendations, the sites grew their traffic by twofold. The team was also open to the client's questions and demonstrated sage advice.
Rodion Borysenko
Founder & Head of Product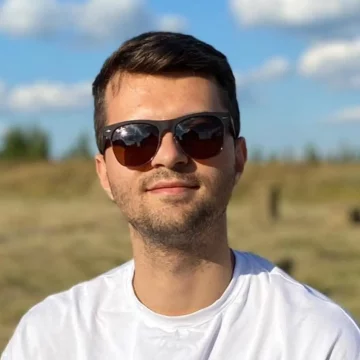 "Company managers are in touch almost 24/7, so it is very convenient and pleasant to communicate with them"
Thanks to SeoProfy's work, the client's organic website traffic has increased by 40% in less than a year. They have communicated frequently and promptly via Google Docs, ensuring an effective workflow. Their wide range of services and extensive database of outreach sites are hallmarks of their work.
Artem Tarasenko
SEO Specialist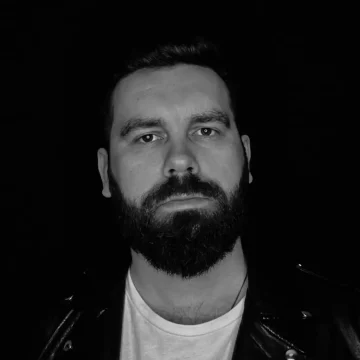 "Communication skills were at a very high level."
The client was satisfied that SeoProfy kept their promises to deliver on the scope of work, although it takes time to see the results of the SEO work. SeoProfy's specialists were attentive to details, incorporating the client's business characteristics into their work. Their communication was clear.
Ilia Fomichev
Head of SEO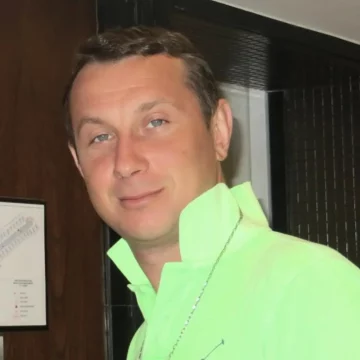 "They really know what they are doing."
SeoProfy has provided valuable SEO services that have grown the client's website traffic by 10X. The team is organized and responsive, and the client appreciates their willingness to share advice.
Lev Tretyakov
Fortador Steamers USA

Still got questions about our enterprise SEO services? We're here to answer them.
Enterprise SEO is the practice of optimizing thousands (or millions) of web pages for search engines. So unlike traditional SEO, the tactics used for enterprise SEO have to be scalable.
The other big difference is that enterprise level SEO targets highly competitive, high volume, (mostly) short-tail keywords. While traditional SEO targets less competitive, long-tail keywords.
SEO results don't happen overnight.
(Psst: If other enterprise SEO companies promise you fast results… RUN!) 
Reality is, it'll probably take 4-6 months to start seeing results. Even if your domain authority is already good.
But every website and strategy is different so the timeline will ultimately depend on a number of factors. Like:
the age and authority of your site
the website architecture and design
your on-page and off-page optimization
any penalties pulling your ranking down
Just remember: SEO isn't a one-and-done type of deal. If you want to keep up with your competitors, you gotta play the long game.
Unfortunately, we can't make any guarantees (any agency that does is full of it).
BUT after we do your SEO audit, we should have a very good idea of what we can accomplish.
We don't like the word "outsource" since it often translates to "lesser quality."
Our enterprise SEO company will find the best people for your project. Period.
How?
First, we round up the best candidates. Then we go through an extensive vetting process (which takes about a month). Once we find the right people, we onboard them (which takes another month).
It takes more time than, say, finding a few freelancers on Upwork. But this way we *know* with certainty that the team we pull together is reliable, experienced and will get you the results you want.
So… if that counts as "outsourcing" then I guess you could say we technically outsource your entire project.
But unlike many other enterprise SEO agencies, we don't do it to skimp on costs. We do it because we know that in order to get crazy-good results as quickly as possible, you need a team of SEO experts working around the clock for you. And only you.
Our services start at $XXXX per month. With most of our enterprise SEO clients investing between $XXXXX- $XXXX.
Ultimately, the price will depend on your business, objectives and how many SEO professionals are on your team.
At minimum, your strategy includes: 
A complete SEO audit (to find out what's working… and what could be costing you traffic) 
In-depth keyword research (where we'll analyze your niche and find the best keywords to target)
A custom strategy (to help your business rank for highly competitive, high volume keywords – and increase your organic traffic even more)
Technical SEO (to ensure Google can find, crawl and index your pages)
Content strategy & creation (targeting strategic keywords that will bring high-intent visitors to your website)
Reporting (so we know which strategies are working – and which ones to tackle next)
If we need to, we will! We'll take a look at your existing content, see how it's performing and if we find that some of your content is hurting your rankings, we'll fix it.
Well, here are just a few reasons why you'll be glad ecstatic you decided to partner with us:
You'll get a return on your investment

(Really. We'll do a complete SEO audit and only take on your project if we're confident we can get you the results you want.) 

You'll get your own dedicated SEO team that works for you full time, giving your project their full, undivided attention

(how many other agencies can say that?!) 

You'll get a tailor-made, ROI-boosting strategy

(no cookie-cutter solutions here) 

You'll get a detailed SEO strategy that goes the extra mile

(plus ungoogleable insights that will make you an even better marketer) 
You'll work with a team that cares about your long-term success just as much as you do (say hello to the new extension of your marketing team!)
Partner with a devoted team who will dig DEEP to understand your business – and won't stop until your enterprise business is outranking the competition
Schedule a free consultation to see how we can help you rank for highly competitive, high volume keywords… and reel in more high-quality organic traffic.