Personal Injury Lawyer SEO
Personal Injury Lawyer

SEO Services

Help victims of personal injuries find your services with expert SEO services for personal injury law firms.
Always scrambling for client leads? Let prospective clients and victims of personal injuries come to you. With SEO for personal injury lawyers, you can improve your firm's SEO rankings, boost your online visibility, and ultimately win clients. So, why hesitate? SeoProfy's expert services are available!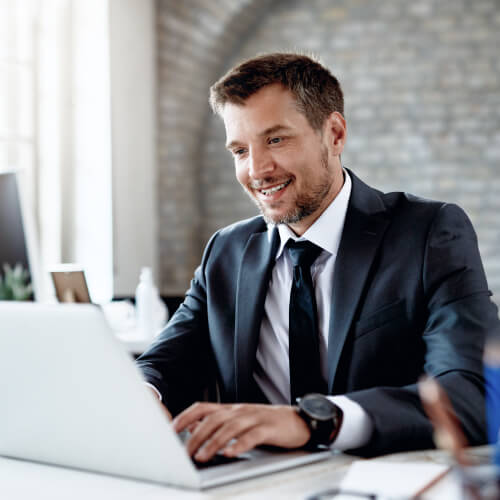 300M
Clients organic traffic per month
+780%
Average return on investment
Trusted by:
We help
personal injury law firms

dominate the market
Higher rankings
SeoProfy demonstrated excellent project management throughout the collaboration. They consistently delivered items on time and maintained open lines of communication.
Jurgis Plikaitis
CEO, A Better Bid
More high-quality traffic
SEOProfy's efforts have resulted in 758,31% growth in free traffic and improved impressions and clicks. The team is well-organized, responsive, and focused on achieving project objectives efficiently.
Diana Kenchadze
Marketing Manager, Grocery Delivery Service Provider
More sales
With the help of SeoProfy, the client received more impressions, visits, and leads by 25% higher than expected. The marketplace also ranked higher in search results.
Andrii Semeniuk
CPO, Autoportal
Why effective SEO matters for personal injury law firms
No matter where you're based, there's a good chance that your injury law firm isn't the only one in your city. As more and more law firms create websites and target prospective clients online, your job of standing out from the competition is becoming more and more difficult.
And, let's admit it, what's the point of pouring money, time, and talent into online marketing campaigns, social media communications, and a stellar website if you're not being seen by the right people? That's where SeoProfy's expert SEO services for personal injury firms can make all the difference. With a team of SEO experts dedicated to your firm, we'll help boost your site's rankings on search engine results pages through top-notch SEO strategies and best practices.
This includes:
Building your site's backlink portfolio
Driving the right consumers to your website
Creating meaningful web content
Helping you stand out from competing firms
Ranking higher in local SEO
…and so much more! Plus, you'll have only the very best in the SEO industry working on your project, which will ultimately save you time and money and bring about tangible, measurable results.
So, why allow your site domain to sit around collecting dust in the internet void when it could be building your client portfolio? It's time to turn your marketing efforts and web design into the ultimate calling card.
Reaping exceptional results with the right personal injury SEO approach
This probably isn't the first you've heard of search engine optimization. In fact, there's a good chance you've already tried to boost your rankings and improve your SEO strategies with the help of an agency or team. But SeoProfy is different. As seasoned experts in SEO for personal injury lawyers, we've helped multiple firms stand out in their field and watch their online results turn into real business growth.
Maybe it's our fool-proof strategies. It might be our years of experience. Most likely, it's a combination of strategic approaches that make all the difference to the clients we work with. All we know is that it works for them – and it can work for you, too.
We know the clients who need you most will use the internet to search for legal representation. That's precisely why successful SEO is key to your firm's growth. You have a much higher chance of reaching them with the help of our personal injury lawyer SEO strategies.
Because no other personal injury legal firm is like you, we know you'll need a unique and highly customized SEO plan to reach your goals. Creating your plan may involve:
A full SEO audit
Keyword research and implementation
Competitor analysis and research
International and local SEO strategies
Building a backlink portfolio
Whether you need all of the above, a strategic combination of services, or an entirely new approach, your SEO team can make it happen. Are you ready?
Tap the button above to schedule a free consultation.
We work with companies from:

Cutting-edge SEO strategies for personal injury lawyers
We use a combination of customizable, proven SEO strategies to help our personal injury law firm clients reach their goals.
Successful SEO isn't magic, nor is it luck. We come prepared with highly strategic and data-driven approaches to personal injury attorney SEO. Here are just a few:
Web content that adds value
Search engines know when you're creating content just for the sake of having something on your page, which is not a good practice to convert clients.
We'll help you see a real difference in your personal injury SEO by regularly putting out meaningful, value-adding content that will keep your audience coming back.
Prompt technical assistance
Successful SEO relies on your site running seamlessly. No technical issues, both big and small, should not get between you and your SEO goals.
From broken links to loading glitches, our technical team has got you covered. We'll determine the flaws and help your website work trouble-free.
Keyword research and high rankings
Identifying high-ranking keywords that are relevant to your content and organically weaving them throughout your site is no small feat.
Your SEO team will help collect, curate, organize, and implement high-volume and high-ranking, as well as other strategically relevant, keywords that will help your site shine.
Improvement of the overall user experience
Getting consumers to your personal injury firm website is one thing, but how long do they stay? And can they easily find the information they're looking for? This is where improving the user experience is crucial.
Your SEO team will help ensure that the consumer journey through the site is seamless, uncomplicated, and logical.
Backlink to relevant content
When your content links out to other relevant and niche pieces of content, search engines will view your site as more credible and place you higher up on their results pages.
That's why building a solid portfolio of backlinks is an essential tactic and one that we're well acquainted with.
Monitor and maintain progress
No matter how successful and solid your SEO plan is, it's subject to change, because SEO best practices are changing all the time.
Your SEO team will ensure that your strategies are reviewed regularly and constantly improved upon to help maintain your SEO progress.
Leave your firm's SEO needs to trained, experienced experts so you have more time to help victims of personal injury.
Providing legal representation to those who need it the most takes up enough of your time. It makes sense to allow experts in the field of personal injury lawyer SEO to take care of your SERP rankings.
Sure, maybe you've left it in the seemingly capable hands of an SEO agency before, and your ROI wasn't what you'd hoped. But that's where SeoProfy comes in.
We're here to prove the difference that solid SEO strategies can make to your firm's growth. That's right – improving your ranking isn't simply an internet gimmick. It can (and will) lead to increased client acquisition.
With proven strategies driven by data and research, a team of experts focused on your firm alone, and significant planning and flexibility, SeoProfy can gain insight into your firm's current position, find out how you can improve, and make it happen.
Conquer your competitors with a personal SEO team
Sure, there are other personal injury lawyers in your area. But are they ranking #1 on Google? This is when SEO can ultimately make or break the success of your firm.
If a victim decides to look for legal representation on their internet browser, they're going to opt for the first result they see. You want that to be you, don't you?
Your
personal injury law firm SEO team

will never leave you guessing

Stay in close contact with your SEO team throughout the duration of your campaign through the following:
Weekly reports
Every Monday and Friday, you'll receive a game plan for the week ahead and a thorough report on what was achieved at the end of the week. That way, you always have an insider view of your campaign's progress.
Weekly sprint calls
Catch up with your personal injury SEO team every week via a scheduled Zoom or Google Meet call. This will give you the chance to ask questions, get updates, and give feedback to your team.
Messengers
Got a quick question, or need to send an urgent document on the fly? Telegram, WhatsApp, and Slack let us stay in touch.
Constant communication is an art form we've mastered, so you won't miss a beat.
Stay in the loop constantly with your personal injury SEO task force
Our pricing model is fully transparent
No hidden costs and no surprise bills. We don't work that way. The price of your SEO project is fairly and carefully calculated based on the duration of the project, the number of team members required, and the exact strategies and approaches your firm needs.
Something's gone wrong? You'll be the first to know
Not only will we tell you the moment something doesn't go according to plan, but we'll work tirelessly to come up with a solution. As the most important member of your team, you'll know when our strategies are working…and when they're not.
We're realistic about what can be achieved
While it doesn't happen often, we can tell immediately if a client's expectations simply aren't ones we can meet. We'll tell you from the get-go that what you're after isn't within our capabilities, and try to come up with a more achievable plan.
Here's how
SeoProfy performs

personal injury law firm SEO

Lay the groundwork

We'll arrange a 30-minute discussion between you and our top-tier specialists in personal injury legal firm SEO. During this session, you'll have the opportunity to delve into your firm's key selling points and competition, and together, you'll define specific, measurable objectives.

Learn about your position

We conduct an in-depth analysis of your website, competitors, content, and keywords, resulting in a comprehensive SEO audit. This evaluation will provide insights into your current standing and areas where we can elevate your online visibility.

Develop a solid strategy

Once we've gathered all the necessary information, we begin crafting a thorough SEO strategy customized for your firm and aligned with your desired outcomes.

Enlist your team of SEO experts

After thoroughly assessing the unique requirements of your project, we will recruit and onboard seasoned experts in the field of personal injury legal firm SEO. These professionals will constitute the team working on your project.

Develop an efficient SEO workflow

Our management team will delegate tasks and set up a systematic routine for your project's workflow, ensuring the completion of specific recurring tasks on a daily or weekly basis.

Review and discuss progress weekly

Every Monday, you'll receive a plan detailing the tasks your team will be working on throughout the week. On Fridays, we'll provide a report on our SEO accomplishments. Additionally, we'll schedule weekly status meetings during which you'll be able to address any important matters with the team and chart the next steps.
Transforming your practice with a personal injury law firm SEO agency
Our personal injury lawyer clients choose to partner with us for an average of three years for a good reason. Unlike other SEO agencies, we don't rely on standard data analysis and SEO tools.
Instead, we've developed our very own analytical tools that go above and beyond what other agencies are capable of delivering, securing optimal ROI for firms just like yours.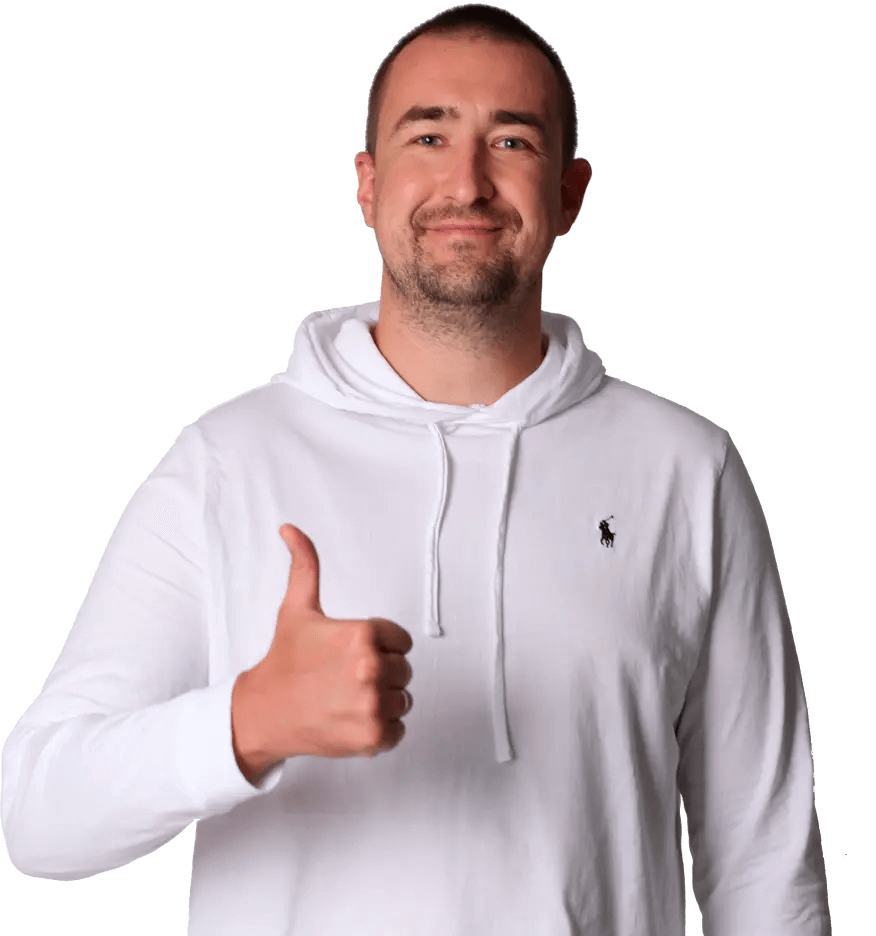 Unique SEO tools to
help you stay ahead

of the competition
Traditional SEO tools said it couldn't be done. So, we developed our own SEO tools and used them to better understand how SERPs work.
Here are just a few:
LinkChecker.PRO
Tracks and analyzes backlinks (checking for links that could be costing you traffic)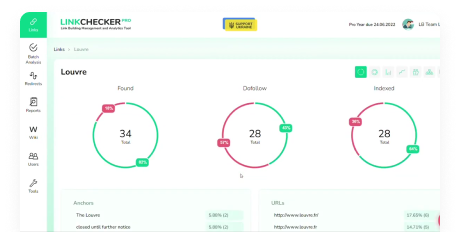 WatchDog
Monitors website and domain changes automatically (so we can change a domain as soon as it becomes available)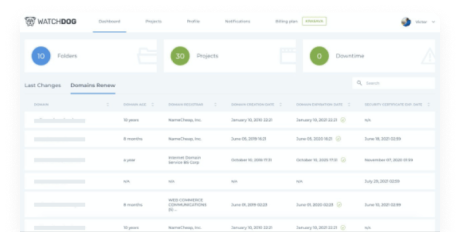 Matrix
internal tool
Manages all tasks and company workflow
Command Control
internal tool
Advanced SEO analytics, research and workflow
KeySemantics
internal tool
Checks Google Search Console for keywords that will help you rank #1 on Google… fast
Our
successful

case studies
From 0 to 9000 visits per day in iGaming niche in 2.5 years
Before:
2612 clicks per day
After SeoProfy:
9922 clicks per day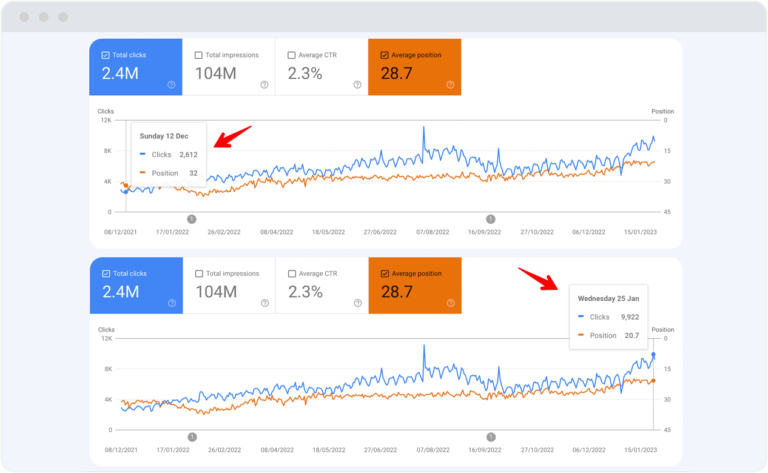 Organic traffic growth 2.5 times in 16 month
Client came to us to recover from Google penalty. At the moment we started to work on the project organic traffic was less then 1000 visitors per day. On the screen shot is statistics from last 16 month.
Before:
61773 clicks per day
After SeoProfy:
152230 clicks per day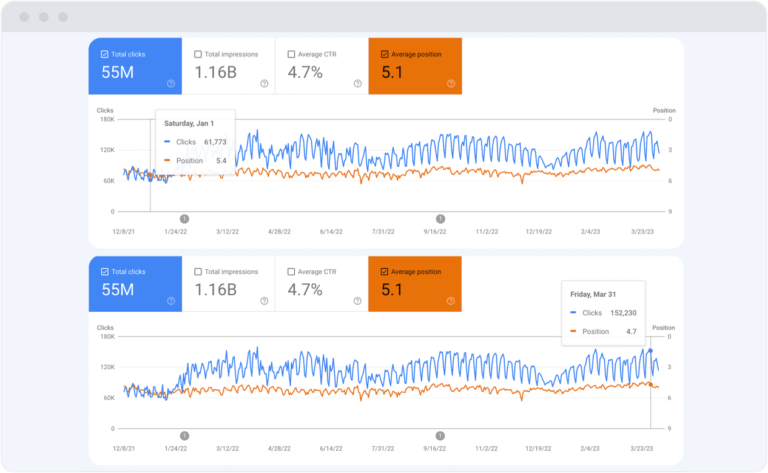 4 times organic traffic growth in 7 month for SaaS
Before:
16059 clicks per day
After SeoProfy:
68495 clicks per day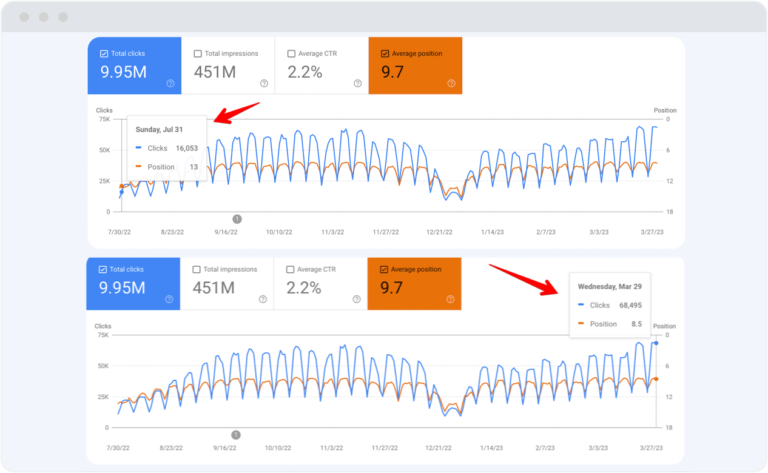 Organic traffic doubled in 11 month for photo editing SaaS
Before:
27986 clicks per day
After SeoProfy:
65118 clicks per day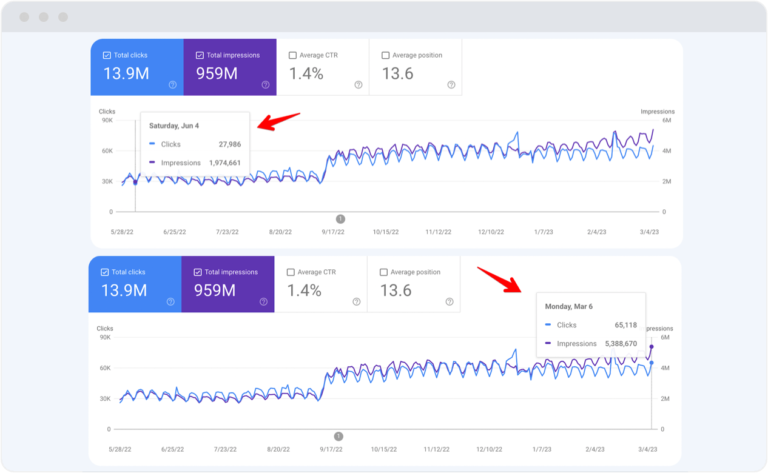 Step into superior SEO for your personal injury law firm today
You've come this far; why not book a free, no-strings-attached consultation? We'll help you:
Get more eyes on your website
Appeal to clients who need you
Grow your firm's client base
99% positive feedback
After working with personal injury firms and attorneys, we were thrilled with what they had to say about our SEO services: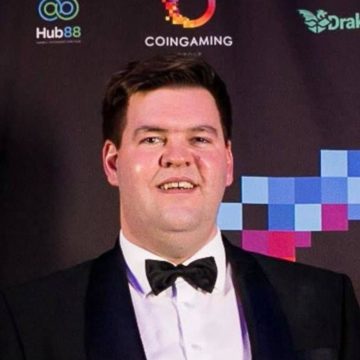 We partnered with SeoProfy on a some interesting projects in competitive markets and were extremely pleased with the results.
We would happily recommend them as highly experienced and responsible team that understand the seo landscape and can deliver excellent results.
Tim Heath
Founder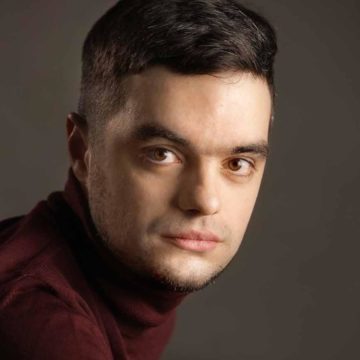 The company has reached an average of over 1,000 new sales per month, thanks to SeoProfy's work.
The team works quickly and transparently and focuses on data and research when executing a plan, resulting in a successful partnership with the client.
Iaroslav Baklan
Managing partner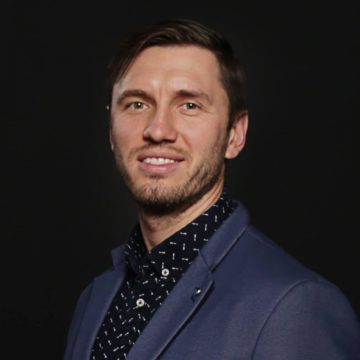 What I liked best, they exceeded our expectations.
They helped us make a strategy at the very beginning and get into the top for our main keywords, as a result of all the traffic has grown and continues to grow
Kiril Bigai
Co-Founder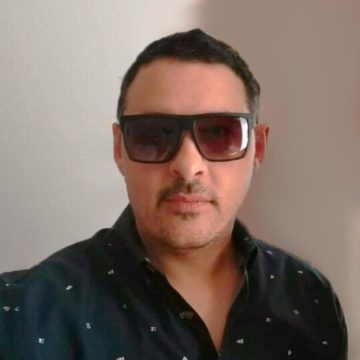 The sheer quality of work and processes of how the campaign and projects are managed and completed impresses us.
The report provided by SeoProfy was detailed and thorough. The team produces quality results in a timely manner, collaborating with the internal team every step of the way. They are hard-working and detail-oriented.
George Sklavounos
SEO Manager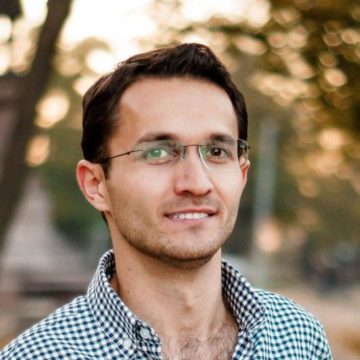 Their ability to deliver on time and huge expertise in the SEO and content marketing domain impressed us.
SeoProfy achieved the company's goals. They were able to boost the company's ranking on Google. Their responsiveness greatly contributed to the collaboration's success.
Giorgi Gulabyan
Co-Founder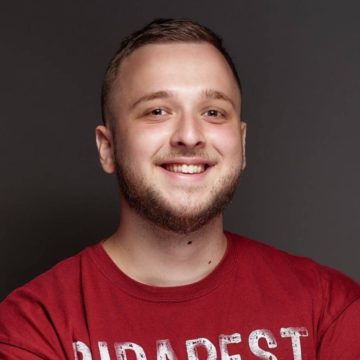 They're able to find the little details that could make a huge change in our website traffic.
The client quickly saw their expected results soon after their partnership with SeoProfy. They held frequent meetings on email and messenger platforms. A highlight of their work was the vendor's analysis and reorganization between campaigns to ensure more traffic.
Vitalii Sharovarov
CMO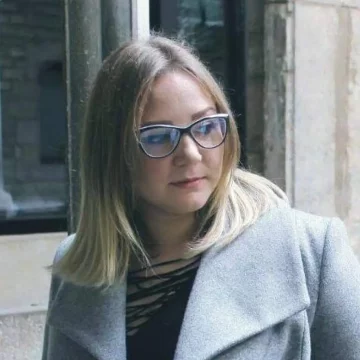 "I'm impressed with their customer attention, availability at any time, and politeness."
The company's keywords have gained a great ranking and traffic growth, thanks to SeoProfy's work. The team delivers results and communicates effectively with the company through Telegram. Their transparent communication is noteworthy as they answer questions promptly and provide regular reports.
Allison Reed
Head of SEO & Content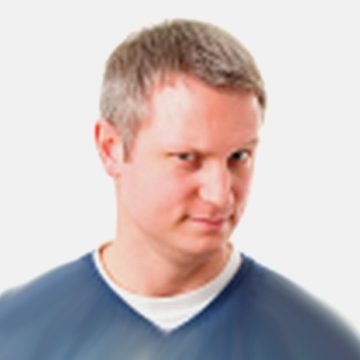 The organic traffic of the site increased 5 times.
We are working with SeoProfy almost for two years. The organic traffic of the site increased 5 times. I think this is not the limit.
Atie Uhan
Founder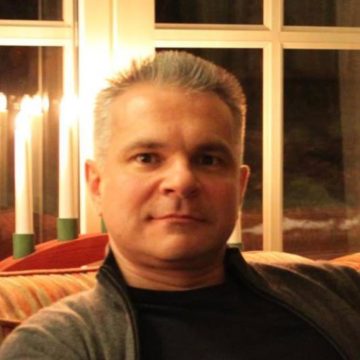 My organic search traffic doubled
After a year of working with them my organic search traffic doubled. Unique is that when we had problems, they never stopped trying different solutions and were always generating new ideas of what we can do to fix it.
Serhii Starenko
CEO & Founder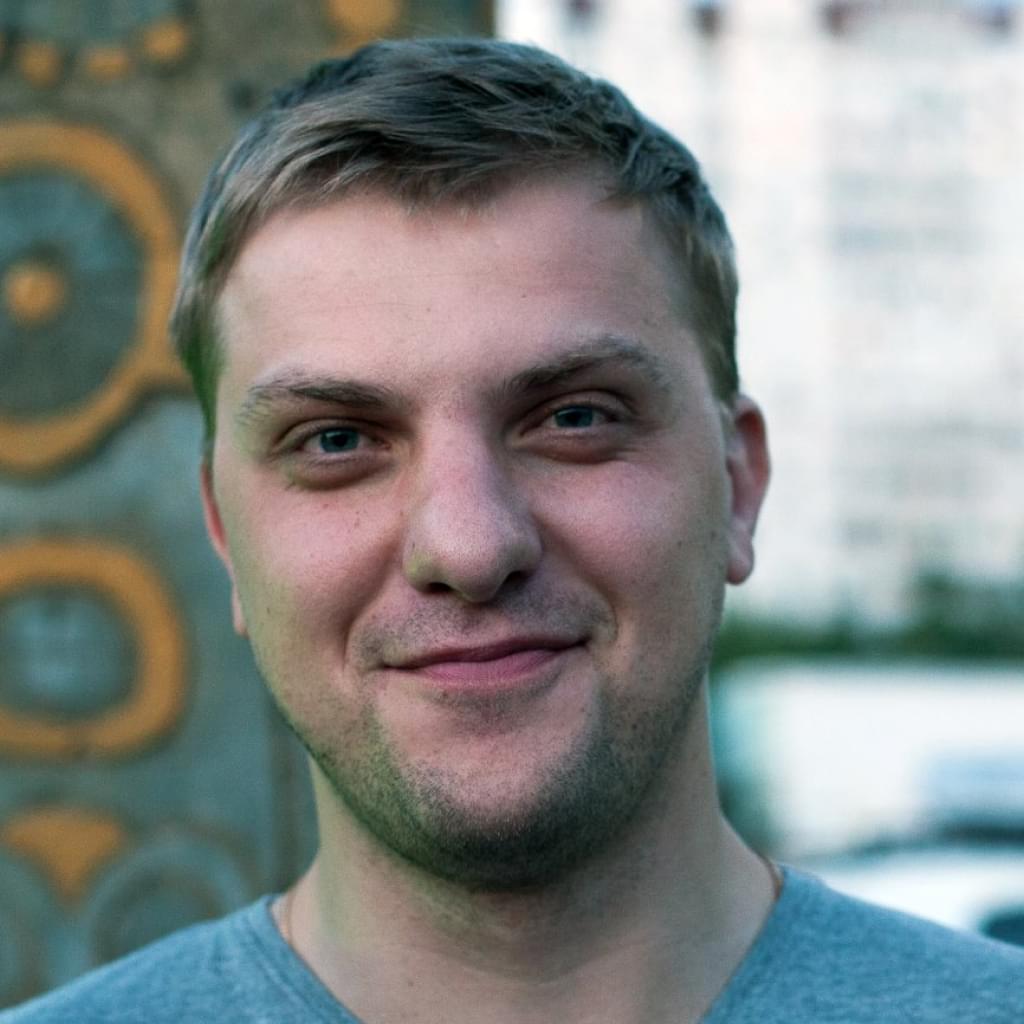 They never stop progressing and developing.
SeoProfy helped identify market offers for the client. They are working hard investigating the best possible opportunity. So far, the client is happy with the services and even planning to outsource more projects to the team
Oleg Kovalenko
SEO Manager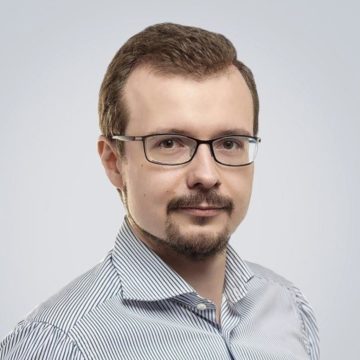 You can learn a lot from them every day
They are super open about sharing any knowledge and not concealing something as 'trading secrets'. You can learn a lot from them every day.
Mikhail Bulanov
COO, Traino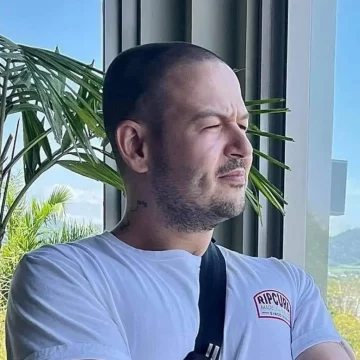 "They were ready to adjust to our needs."
By implementing SeoProfy's SEO recommendations, the sites grew their traffic by twofold. The team was also open to the client's questions and demonstrated sage advice.
Rodion Borysenko
Founder & Head of Product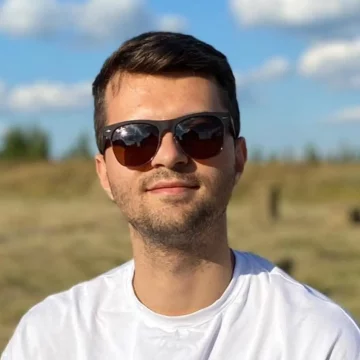 "Company managers are in touch almost 24/7, so it is very convenient and pleasant to communicate with them"
Thanks to SeoProfy's work, the client's organic website traffic has increased by 40% in less than a year. They have communicated frequently and promptly via Google Docs, ensuring an effective workflow. Their wide range of services and extensive database of outreach sites are hallmarks of their work.
Artem Tarasenko
SEO Specialist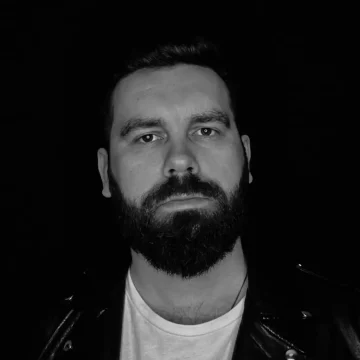 "Communication skills were at a very high level."
The client was satisfied that SeoProfy kept their promises to deliver on the scope of work, although it takes time to see the results of the SEO work. SeoProfy's specialists were attentive to details, incorporating the client's business characteristics into their work. Their communication was clear.
Ilia Fomichev
Head of SEO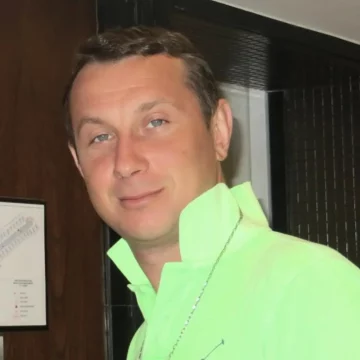 "They really know what they are doing."
SeoProfy has provided valuable SEO services that have grown the client's website traffic by 10X. The team is organized and responsive, and the client appreciates their willingness to share advice.
Lev Tretyakov
Fortador Steamers USA

FAQ
Personal injury lawyer SEO refers to the specialized search engine optimization strategies and techniques tailored to the needs of law firms and attorneys specializing in these cases.
This particular branch of SEO services focuses on improving the online visibility and search engine rankings of personal injury legal firms and attorneys, with the ultimate goal of attracting more potential clients seeking legal representation.
Of all the SEO agencies you could choose, why should you choose SeoProfy? Not only do we have proven experience in achieving the SEO goals of law firms just like yours, but we pay special attention to each and every client that walks through our proverbial doors.
We ensure that a focused team of SEO experts in your niche works on your project. You can call on them for immediate assistance, consultation, and feedback. Our uniquely designed data analysis tools are used solely by our agency, giving you a competitive edge and access to only the best SEO capabilities.
Our committed group of SEO specialists can perform a comprehensive audit of your firm, identifying your current standing and where your SEO can be enhanced. Using niche research in the field, along with SEO management and hands-on guidance, we aim to deliver significant ROI and enhance your firm's organic search rankings. Each SEO approach we devise is completely distinct and customized to your firm, taking into account your specific goals and obstacles. Among others, our company provides a range of services to personal injury attorneys:
Local SEO
Niche research
Managed SEO
Consulting
The pricing model of SEO agencies catering to the legal professions can vary based on the specific city or state where you aim to elevate your search rankings. For instance, in bustling urban areas like New York and Miami, the starting cost of services is typically around $10,000. In comparatively smaller and less competitive regions, the range might fall within $4,000 to $6,000.
Prices can also fluctuate depending on the complexity of the SEO strategy and the duration of the SEO campaign.
Absolutely! SeoProfy's team of personal injury attorney SEO experts will conduct thorough research regarding your industry, target consumers, and geographical location in order to identify the most high-ranking keywords that will appeal to your prospective clients.
Because individuals in need of personal injury legal representation are likely using their search engines to look for lawyers nearby, using locally relevant keywords will further help you target the exact individuals who need your legal services. These prospective clients are primed and ready to convert, as they may be in urgent legal trouble that you and your firm can help with.
Seal the deal with a free consultation today and get ready to see your firm's name all over your results page
It's time to say hello to an influx of new personal injury clients and goodbye to SEO strategies that disappoint. Contact us today to find out exactly how you can rank above your competitors and what aspects of your current SEO are holding you back. We have all the answers!