Naples SEO

Company

Experience a completely different Naples SEO approach. Dive into a partnership that'll transform your business into a digital success story.
Naples SEO companies are a dime a dozen. But if you're seeking more than just stock website optimization services, you've come to the right place. We'll gather your own expert SEO team that won't simply "do SEO." They'll give your project their full attention and knowledge to catapult your rankings.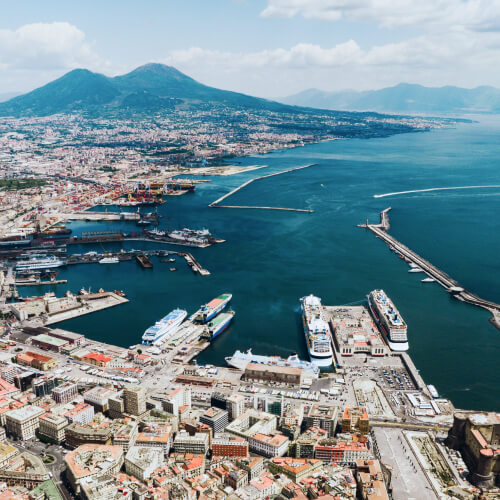 300M
Clients organic traffic per month
+780%
Average return on investment
Trusted by:
Our approach to SEO is trusted by
Naples companies

and beyond
Higher rankings
SeoProfy's efforts have increased the website's search engine position, meeting expectations. The team is responsive, well-organized, and communicative through virtual meetings.
Oleh Hula
Growth Marketing Manager, Salesforce Development Company
More high-quality traffic
Thanks to SeoProfy's SEO efforts, the client's SEO rankings and CTR have improved. Their consistent submission of new content has also resulted in faster indexation of the client's pages.
Daniella Shatokhina
Project Manager, International Dating Services Company
More sales
The client's collaboration with SeoProfy resulted in a 35% increase in global sales and a 28% growth in website traffic. The team had outstanding project management skills, professionalism.
Andrew Green
Web Marketing Manager, Softros Systems, LLC
Does your Naples local business need SEO?
Every business strives to carve its niche in the bustling, competitive market in Naples, FL. Hence, you can't merely build a website and wait with crossed fingers that people will somehow find it.
With plenty of websites launched each day, you'll ultimately get lost in that digital noise. But with a tailored Naples SEO service, you can rank successfully on Google or other search engines and:
Make your local company more likely to be found by potential customers interested in your products and services
Boost organic traffic to your platform and convert it into sales and a loyal customer base
Increase your online reputation, credibility, and brand recognition
Grow your business and expand your reach
However, with a generic SEO strategy, you can't achieve such an impact. So, you need a reliable SEO agency in Naples that possesses enough experience and expertise to help you drive your online success. That's where SeoProfy comes into play.
SeoProfy is your winning SEO partner
What's hidden behind that "enough experience and expertise"? Obviously, it's not just about being able to do some sort of website optimization. The ideal formula that brings those sought-after, unparalleled results equals combining SEO work with an extensive background in your business locale.
That's exactly what we implement at our Naples SEO agency. Here's how we do that:
Consider the specific nature and dynamics of the local market
Think about the cultural aspects inherent to your region
Pay attention to local terminologies, unique words, and phrase choices
Take into account user behavior metrics and buying preferences
Such an approach helps us make sure that search engine optimization can really benefit your company in the long term, not just deplete your budget. Your business in Naples will get a laser-focused strategy that reflects its individuality while helping you outshine your rivals and secure the top rankings you deserve.
Tap the button above to schedule a free consultation.
We work with companies from:

You'll get a custom Naples SEO strategy for your business
SeoProfy always goes the extra mile to unearth the most valuable insights for your online marketing strategy. So, it can keep you a worthy SERP competitor.
Here are some of the strategies our SEO company has employed to help our clients reach their desired goals.
Craft excellent content
If your content lacks uniqueness and value, Google won't reward you with top rankings, and potential customers won't convert. They'll remain just that – potential.
We'll craft quality content, meaning fresh, informative, and keyword-optimized materials. They'll not only enhance your traffic flow but also elevate user engagement and drive conversion rates.
Upgrade the technical side
Unfixed technical SEO issues can make your website invisible to search engines or, even worse, get you penalized by Google bots.
Regardless of the nature of the technical trouble, we'll locate it via a detailed SEO audit and correct it. The result? A finely tuned website that delivers peak performance.
Enhance keyword rankings
Looking to rank in search engine results for the most competitive, high-performance keywords? The reality is that conventional SEO methods won't suffice to cut it.
What's our solution? Develop a targeted SEO strategy directed at optimizing for short-tail, high-volume keywords. This approach will serve as a brilliant tool to leave your competitors in the dust.
Lift the user journey
A poor user experience doesn't just leave a negative impression on your website visitors. It can send your SERP position, conversion rate, and sales plummeting.
We'll identify and fix the root causes of bounce, so you can keep users engaged and boost your search engine rankings.
Grow link profile
Simply obtaining a few backlinks isn't enough. It's the ongoing link building process that truly matters. That's a surefire way to receive a steady stream of high-quality traffic and strengthen your credibility.
Leveraging our extensive experience in link building services and utilizing the best SEO tools, we'll bolster your website's online authority, earning recognition from both algorithms and users alike.
Keep track of SEO
SEO is a continuous endeavor. It demands vigilant monitoring of algorithm updates, shifting keyword competition, and various other factors (unless you want to bid farewell to your search engine rankings).
We'll keep your website in tune with the latest influential changes, whether in search engines or internet marketing tactics for your industry. This way, your SEO performance will remain top-notch.
With SeoProfy, you're not taking a chance; you're investing in a clear path to achieving your desired results.
Uncertainty often looms large in the quest to select a digital marketing agency. Your doubts are pretty reasonable, as you'd like to partner with the one capable of turning your goals into reality.
Collaboration with our SEO firm will make your confidence in the outcome soar.
We conduct wall-to-wall research, meticulously evaluate opportunities and hindrances, and only then do we run your project. If any trouble steps in the way, we'll be well-armed to confront it. So, you can just watch the leads roll in and your business grow.
We'll hire top Naples SEO experts for your project
From now on, you can be confident that your business promotion is in the hands of pros – those who really can help you get to the first page of Google.
No matter whether it's Naples, Miami, or another locale, we'll assemble SEO experts who have experience working with local businesses in that area specifically for your project. That's the essence of SeoProfy's commitment to top-tier digital marketing.
You'll always stay on
top of things

into your SEO campaign

We make regular communication our priority. Your dedicated team is just one click away, so feel free to get in touch with questions or anything important. You'll receive a complete response from an SEO expert within 24 hours.

Working together with our SEO company, you can also expect these:
Weekly reports
Receive your weekly strategy update every Monday, and wrap up the week with a comprehensive results report every Friday. Stay informed of your progress every step of the way.
Weekly sprint calls
Join weekly Zoom meetings, which will keep you in the loop on nitty-gritty progress details. Engage in discussions about the upcoming steps. It's your direct line to insights and action plans.
Messenger chats
Stay seamlessly connected with your team through your preferred messaging platform – WhatsApp, Slack, or Telegram. Share ideas and go over your online marketing strategy conveniently.
Our SEO company will become your partner, not just a service vendor
We utilize a transparent pricing model
Our pricing is anything but arbitrary. So, ditch hidden fees and surprise charges. You'll know exactly what you're paying for right from the project's outset. Your quote will be calculated based on the type of SEO services and team size required.
If anything doesn't go as planned, we'll be honest on that
If we encounter challenges that might impact meeting task deadlines or achieving key objectives, you'll hear it directly from us. We won't hide behind empty claims or excuses. Instead, we'll spare no effort to keep your project on track for success.
We'll outline realistic expectations right from the start
From day one of our partnership, your business objectives and our strategies will be perfectly synchronized. You'll have a full understanding of the anticipated outcomes and milestones. There will be no unexpected twists or sudden changes of direction.
The process behind
our result-oriented

Naples SEO services

Begin with clarity

First, you'll hop on a complimentary 30-minute consultation with an SEO expert. This is where you can describe your company, define key competitors, and outline your business aspirations.

Uncover hidden opportunities

We'll then perform a deep-dive research: examine the technical side, your content, keyword usage effectiveness, and competitor strategies. This way, we'll understand the unique challenges and opportunities on the way to getting your website to the top.

Craft your SEO roadmap

No off-the-shelf plans here. We'll design a custom SEO strategy considering your Naples business's individual needs and the heights you aim to reach.

Assemble your expert team

Next, we'll form your dedicated team of SEO pros, carefully selecting specialists based on your objectives. They'll work exclusively on your project, channeling their expertise to propel your organic search rankings.

Structure clear deliverables

The management team at SeoProfy will map out a schedule for project execution. They'll separate and assign tasks to be completed regularly (daily or weekly).

Review progress weekly

You'll never miss anything important with weekly updates: a plan of action every Monday and a concise yet informative report every Friday. Regular sprint calls will be arranged to go into details and adjust strategies as needed.
Reach unbeatable results with an exceptional Naples SEO company
Choosing SeoProfy doesn't just mean dazzling Naples SEO services; it's an investment in empowerment. Benefit from our free expert consulting that'll put you ahead of the curve.
You'll be equipped with the latest SEO and internet marketing insights. Moreover, you'll be in the know about every strategic move we make.
Your competitors will marvel as you ascend the first page of Google, backed by our state-of-the-art strategy and your newfound knowledge.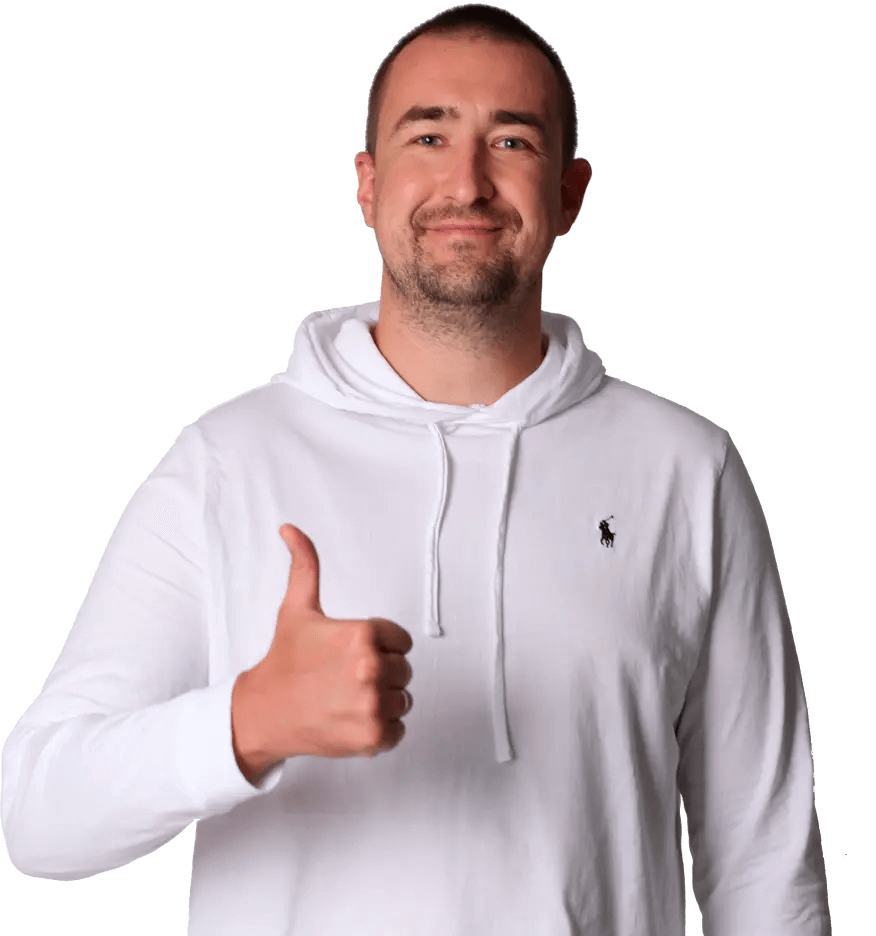 The
data-driven approach

is in our mindset
At its core lie our in-house-developed SEO tools. Such a toolkit is the secret sauce behind the effectiveness of our strategies. By providing us with powerful ideas to boost your project, it gives you an edge your competitors can only dream of.
LinkChecker.PRO
Tracks and analyzes backlinks (checking for links that could be costing you traffic)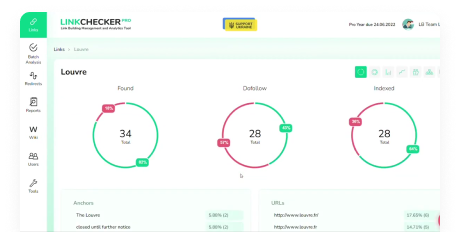 WatchDog
Monitors website and domain changes automatically (so we can change a domain as soon as it becomes available)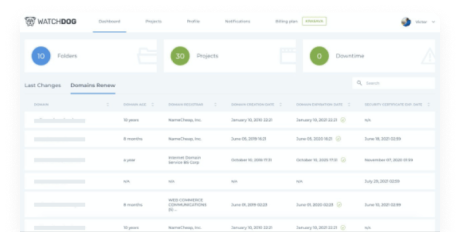 Matrix
internal tool
Manages all tasks and company workflow
Command Control
internal tool
Advanced SEO analytics, research and workflow
KeySemantics
internal tool
Checks Google Search Console for keywords that will help you rank #1 on Google… fast
The impressive results
that our SEO services

bring to the table
From 0 to 9000 visits per day in iGaming niche in 2.5 years
Before:
2612 clicks per day
After SeoProfy:
9922 clicks per day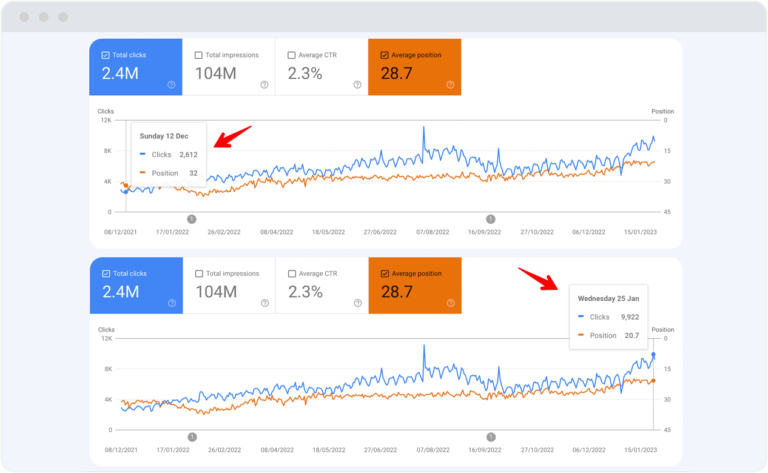 Organic traffic growth 2.5 times in 16 month
Client came to us to recover from Google penalty. At the moment we started to work on the project organic traffic was less then 1000 visitors per day. On the screen shot is statistics from last 16 month.
Before:
61773 clicks per day
After SeoProfy:
152230 clicks per day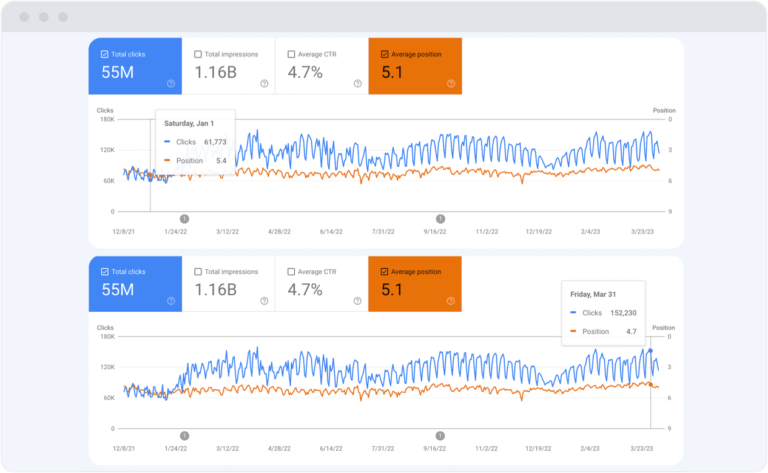 4 times organic traffic growth in 7 month for SaaS
Before:
16059 clicks per day
After SeoProfy:
68495 clicks per day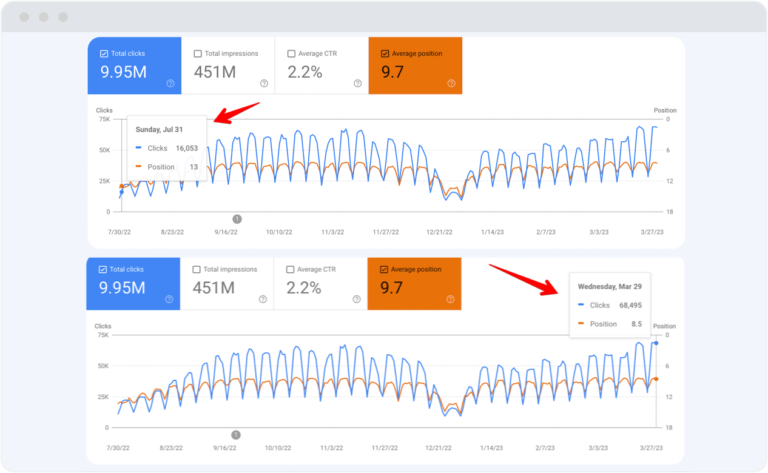 Organic traffic doubled in 11 month for photo editing SaaS
Before:
27986 clicks per day
After SeoProfy:
65118 clicks per day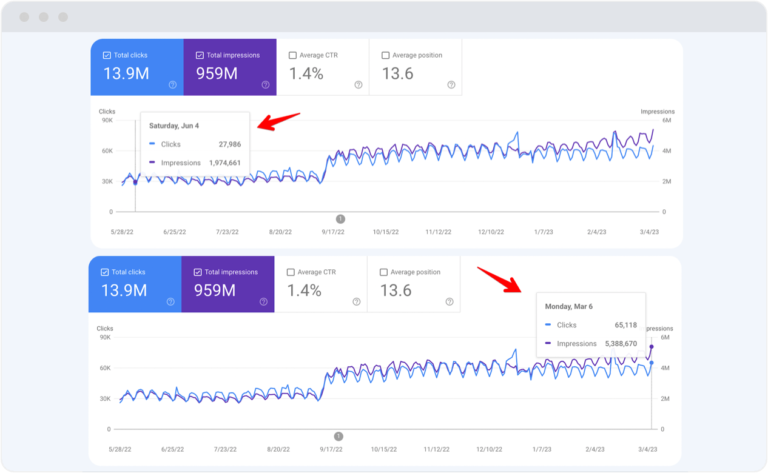 Experience unprecedented growth with us
Ready for sweeping changes? Schedule your no-cost consultation and explore how we can help your business shine.
Rise above your fiercest competitors in the local search results
Drive a steady flow of quality, targeted traffic
Keep your audience hooked and fully engaged
Amplify your conversion rates, sales, and revenue
99% positive feedback
Still unsure whether we can be the best Naples SEO agency for your business? Don't take only our word for the result. Look at what our clients say: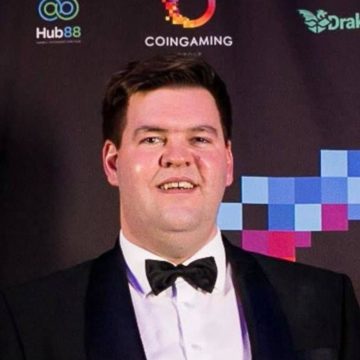 We partnered with SeoProfy on a some interesting projects in competitive markets and were extremely pleased with the results.
We would happily recommend them as highly experienced and responsible team that understand the seo landscape and can deliver excellent results.
Tim Heath
Founder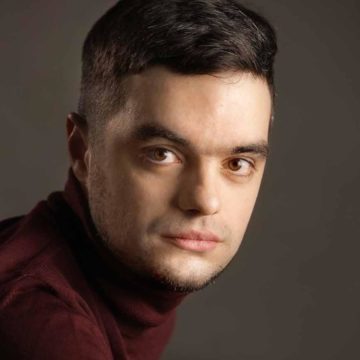 The company has reached an average of over 1,000 new sales per month, thanks to SeoProfy's work.
The team works quickly and transparently and focuses on data and research when executing a plan, resulting in a successful partnership with the client.
Iaroslav Baklan
Managing partner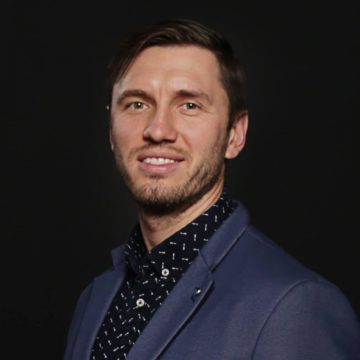 What I liked best, they exceeded our expectations.
They helped us make a strategy at the very beginning and get into the top for our main keywords, as a result of all the traffic has grown and continues to grow
Kiril Bigai
Co-Founder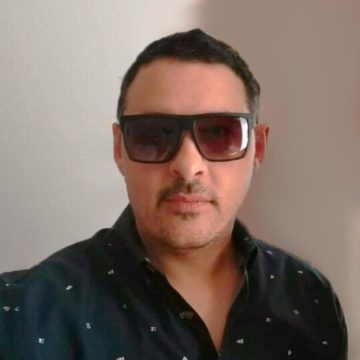 The sheer quality of work and processes of how the campaign and projects are managed and completed impresses us.
The report provided by SeoProfy was detailed and thorough. The team produces quality results in a timely manner, collaborating with the internal team every step of the way. They are hard-working and detail-oriented.
George Sklavounos
SEO Manager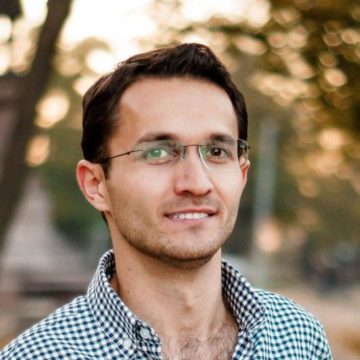 Their ability to deliver on time and huge expertise in the SEO and content marketing domain impressed us.
SeoProfy achieved the company's goals. They were able to boost the company's ranking on Google. Their responsiveness greatly contributed to the collaboration's success.
Giorgi Gulabyan
Co-Founder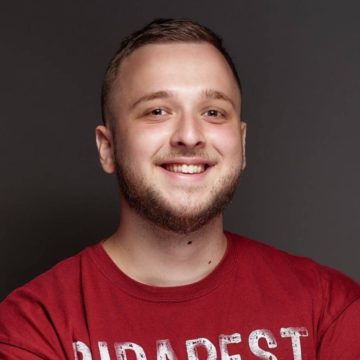 They're able to find the little details that could make a huge change in our website traffic.
The client quickly saw their expected results soon after their partnership with SeoProfy. They held frequent meetings on email and messenger platforms. A highlight of their work was the vendor's analysis and reorganization between campaigns to ensure more traffic.
Vitalii Sharovarov
CMO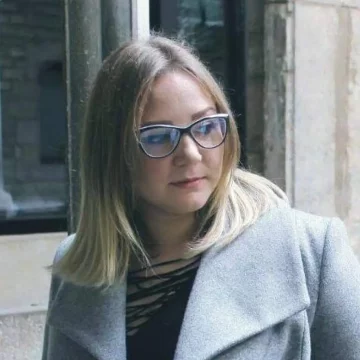 "I'm impressed with their customer attention, availability at any time, and politeness."
The company's keywords have gained a great ranking and traffic growth, thanks to SeoProfy's work. The team delivers results and communicates effectively with the company through Telegram. Their transparent communication is noteworthy as they answer questions promptly and provide regular reports.
Allison Reed
Head of SEO & Content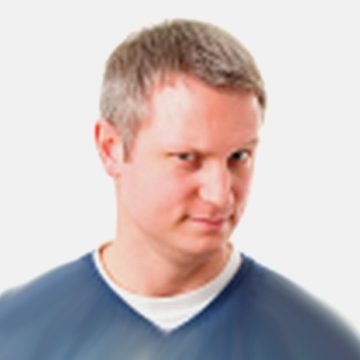 The organic traffic of the site increased 5 times.
We are working with SeoProfy almost for two years. The organic traffic of the site increased 5 times. I think this is not the limit.
Atie Uhan
Founder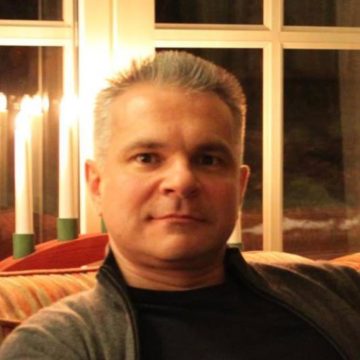 My organic search traffic doubled
After a year of working with them my organic search traffic doubled. Unique is that when we had problems, they never stopped trying different solutions and were always generating new ideas of what we can do to fix it.
Serhii Starenko
CEO & Founder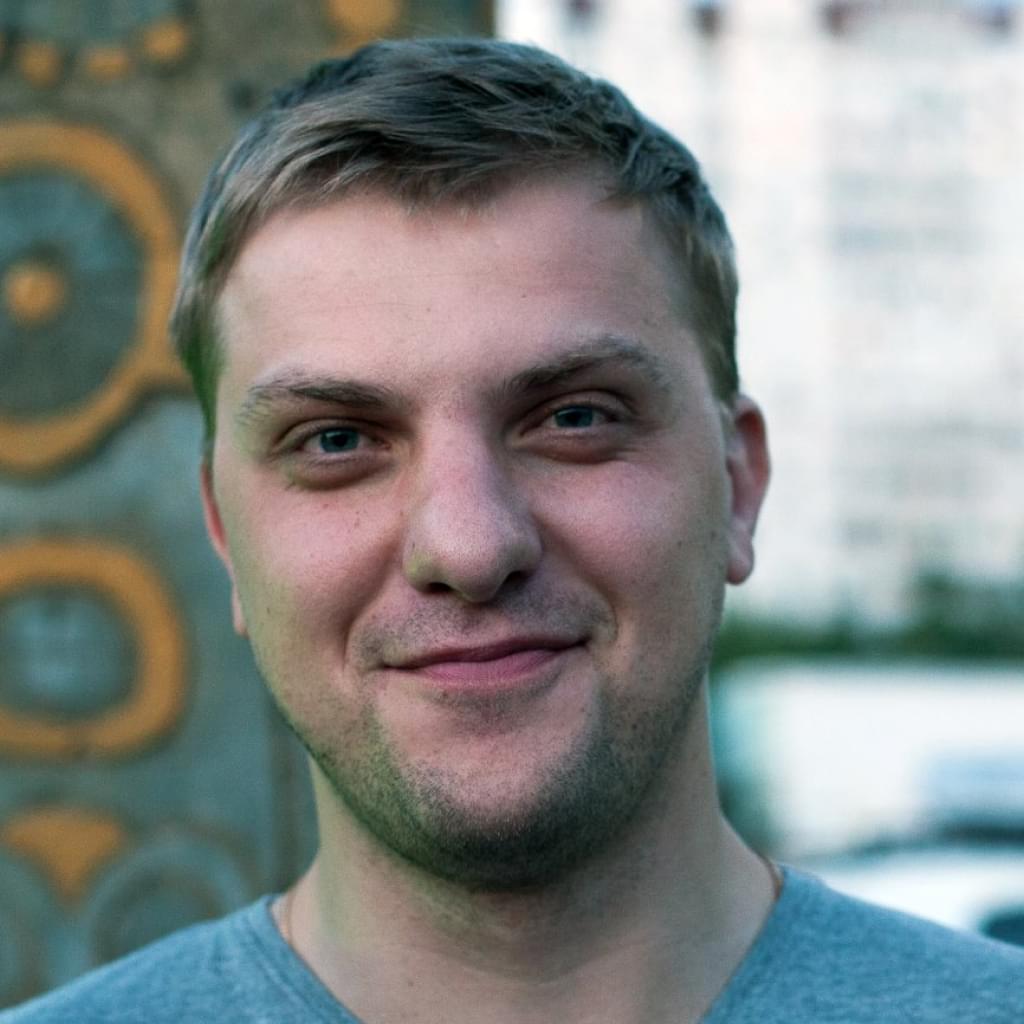 They never stop progressing and developing.
SeoProfy helped identify market offers for the client. They are working hard investigating the best possible opportunity. So far, the client is happy with the services and even planning to outsource more projects to the team
Oleg Kovalenko
SEO Manager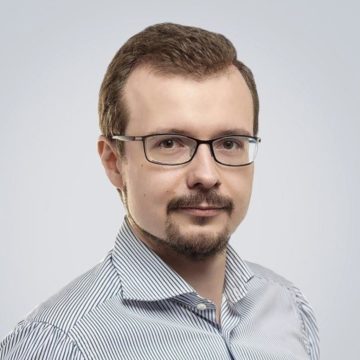 You can learn a lot from them every day
They are super open about sharing any knowledge and not concealing something as 'trading secrets'. You can learn a lot from them every day.
Mikhail Bulanov
COO, Traino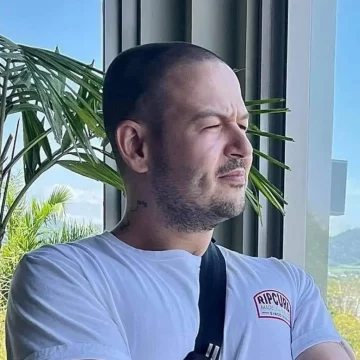 "They were ready to adjust to our needs."
By implementing SeoProfy's SEO recommendations, the sites grew their traffic by twofold. The team was also open to the client's questions and demonstrated sage advice.
Rodion Borysenko
Founder & Head of Product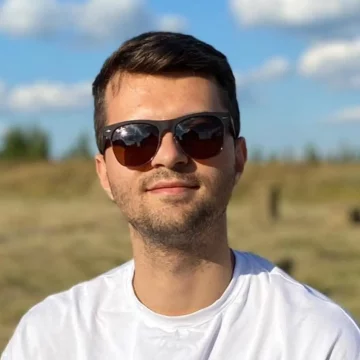 "Company managers are in touch almost 24/7, so it is very convenient and pleasant to communicate with them"
Thanks to SeoProfy's work, the client's organic website traffic has increased by 40% in less than a year. They have communicated frequently and promptly via Google Docs, ensuring an effective workflow. Their wide range of services and extensive database of outreach sites are hallmarks of their work.
Artem Tarasenko
SEO Specialist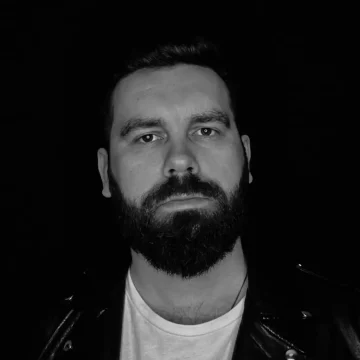 "Communication skills were at a very high level."
The client was satisfied that SeoProfy kept their promises to deliver on the scope of work, although it takes time to see the results of the SEO work. SeoProfy's specialists were attentive to details, incorporating the client's business characteristics into their work. Their communication was clear.
Ilia Fomichev
Head of SEO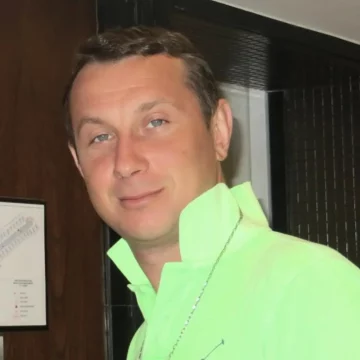 "They really know what they are doing."
SeoProfy has provided valuable SEO services that have grown the client's website traffic by 10X. The team is organized and responsive, and the client appreciates their willingness to share advice.
Lev Tretyakov
Fortador Steamers USA

Any questions? We've got you covered
Certainly, our Naples SEO agency provides optimization for Google Maps as a part of the SEO strategy for Naples businesses. Our goal is to help your company rank well not only in organic "blue link" search results but also in the "map pack" ones.
For that, we analyze your main competition and create a strategy to outrank it. It can involve claiming and optimizing your GBP (Google Business Profile, formerly Google My Business), review management, etc. As a result, your business will show up more often to potential customers in Naples, boosting your local reach.
The timeframe you can notice results from our Naples search engine optimization strategies typically spans the initial two to three months. However, bear in mind that the duration may fluctuate depending on:
The goals you're after
The industry or niche your business operates in
The market's dynamic nature and its competition
The state of your website's SEO before strategies implementation
Any changes in search algorithms
At SeoProfy, you can reach out to a professional Naples SEO consultant who'll help you understand the potential timeline specifically for your Naples company.
From technical audits and niche research to link building and Google penalty recovery, our SEO services for companies in Naples, Florida, are structured to cater to a diverse range of business needs. Starting at a base cost of $1,600, our local SEO packages can average between $4,000 and $5,000.
The final pricing hinges on the complexity and scale of your project, ensuring that you'll receive a tailored solution that aligns perfectly with your objectives.
Regular monitoring of how things are going with your search engine optimization strategy is a top priority for our Naples SEO agency. You'll receive exhaustive weekly reports from your dedicated SEO team, uncovering insights into the progress made.
We also schedule regular Zoom calls to help you stay better informed and more engaged throughout our collaboration. At such online meetings, you can discuss SEO performance peculiarities, seek clarification, and strategize adjustments.
Our SEO for Naples companies, whether it's a law firm or a clothing store, a big company or a small business, is all about customization. First, we do extensive research to understand your niche, target audience, and competition. Also, we go over your business goals and explore your website's performance.
The SEO strategies are designed based on an analysis of the collected data. This is how we make them highly tailored to the peculiarities of the Naples market and your objectives at the same time. Aligning our approach with your needs and the characteristics of your business environment allows us to drive meaningful results, meaning those sought-after search rankings.
Empower your digital marketing strategy with SeoProfy's leading SEO experts – turn your online presence into an unstoppable force.
Book our complimentary consultation and discover how we can help you achieve a top position in organic search results for competitive, high-volume keywords and attract more high-quality traffic to your website.