Miami SEO

Company

Tired of ordinary SEO vendors? No more typical solutions and budgets depleted for nothing—only high-end Miami SEO services.
Your business needs a reliable, ultimate alternative to stock strategies baked with empty promises. Our best SEO company in Miami is here just for that. With a dedicated group of Miami SEO specialists channeling their narrow expertise into your project (and nobody else's), you'll outshine your competitors and secure the desired rankings.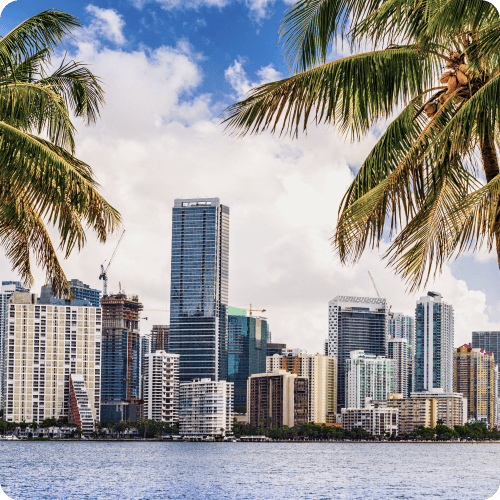 300M
Clients organic traffic per month
+780%
Average return on investment
Trusted by:
We've transformed
50+ Miami companies

and beyond with boosted rankings and sales
Higher rankings
SEOProfy's efforts have resulted in 758,31% growth in free traffic and improved impressions and clicks. The team is well-organized, responsive, and focused on achieving project objectives efficiently. They are always available to answer any questions or concerns.
Diana Kenchadze
Marketing Manager, Grocery Delivery Service Provider
More high-quality traffic
The client's collaboration with SeoProfy resulted in a 35% increase in global sales and a 28% growth in website traffic. The team had outstanding project management skills, professionalism, and timely delivery throughout the engagement.
Andrew Green
Web Marketing Manager, Softros Systems, LLC
More sales
SeoProfy helped the client increase sales revenue, customer satisfaction, market share, and employee productivity. They also enabled the client to reduce costs and save time. Moreover, their team impressed the client with their professionalism, attention to detail, and timely output delivery.
Alex Kotlarevsky
SEO Specialist, Creative Agency
Does your Miami business need SEO?
Standing out in the fast-paced, vibrant business environment of Miami is a necessity for every company. And search engine optimization is the very thing you might be missing to attain that important objective.
However, most SEO agencies usually offer something standard. Their SEO services in Miami boil down to merely implementing a generic strategy, hardly distinguished from those they do for other projects. That's why you get no conversions, what to say about ROI.
But don't let these make you think SEO isn't for you. Because a strong SEO strategy is a completely different thing. It considers such marks as:
Your unique market dynamics
Cultural differences in South Florida
Behavioral metrics inherent to your region
This emphasis fuels every point of the plan to deliver the most targeted organic traffic ever. The one that's converted into great sales and a skyrocketing ROI.
Why choose our experts for SEO in Miami?
Some random practitioners in SEO marketing simply aren't well-armed to help your venture compete effectively with other Miami-based companies. Yep, they have certain experience in this area of digital marketing. But they lack the most important — narrow expertise in your locale.
Our SEO company in Miami treats every business as unique. At SeoProfy, we know that a one-size-fits-all solution isn't what stands behind true success. The real thing that does it is an extensive background.
That's why every person who'll be assigned to your project is a native of your region. They have a firm grasp of distinctive cultural peculiarities, language specifics, customer buying preferences, and user search behavior.
With such genuine expertise, you'll enter your target market as an outstanding brand. Your search engine rankings for the most relevant KWs will jump up, while your content will be the tool that sets you apart as a go-to resource.
Tap the button above to schedule a free consultation.
We work with companies from:

We'll devise a custom Miami SEO strategy for each client
We always dig deep to bring the most beneficial things to the surface. Here are some strategies we've used to help Miami businesses reach their goals one by one.
Develop top-notch content
You won't get far in Google's search results with weak, poor-quality content. And, frankly speaking, it's not what helps build visitors' engagement and trust.
We'll make all your content superior, up-to-date, and optimized for search engines. Such pieces will become the driving force for traffic and conversions.
Fine-tune the technical side
Duplicate content, subdomains, and similar technical SEO issues do nothing good. They can only bring you trouble with indexing or, worse, penalties.
Everything preventing your #1 ranking in Google will be identified and fixed. Our comprehensive technical audit will lay the framework for other strategies to perform perfectly.
Rank for valuable Keywords
Thinking of ranking for KWs with high volume and competition? Here's the simple truth: standard SEO practices won't help you with that. You need much more to earn the main prize from major search engines.
We'll compose a solid SEO strategy focusing on optimizing for short-tail, high-volume KWs. That'll be your surefire way to beat the competition.
Elevate the user experience
Paying no attention to this means users will leave your platform one by one. The worst thing is that your rankings will fall along with that. And sales, too.
We'll find out what might potentially be worsening the user experience. Whether it's security protocols, load speed, or something else — we'll resolve that.
Secure relevant backlinks
You may have already built some backlinks. Yet, to save the authority gained and earn more of it as well as more organic traffic, this process should be set as ongoing.
We'll use a set of tools and worked-out techniques to amplify your link profile. And boost your trustworthiness along with your rankings.
Monitor the performance
Search engine optimization is a continuous process. So, unless the results and algorithm changes are tracked and properly addressed, you risk losing all the gains.
Closely monitoring the strategy's progress and search engine updates is a mandatory part of our approach. That way, we'll eliminate undesired impacts and leave you rest assured that everything is going at its best.
No empty buzzwords. Only high-impact results that you're after
Finding the perfect Miami SEO agency is such an intricate process. Whether you run a small business or have an already established company, hesitations will undeniably appear.
With us, there's no need to worry whether your goals will be achieved or if you'll get any ROI at all. Before offering any of our SEO services, we evaluate things.
An exhaustive audit allows us to reveal what's possible and what's not; only after that will we take on your project. Conversely, if we think we can't handle it — we won't run it.
We'll locate and hire the best Miami SEO experts for your project
One perk of our Miami SEO firm is that we gather a new team exclusively for each project. Forget about teams overloaded with multiple projects or jack-of-all-trades, masters of none.
Your business deserves special, undivided attention. And we'll find all the specialists with the required in-depth expertise to work on your strategy day in and day out.
You'll always have
a clear picture

of your SEO campaigns

Whatever questions you may have, feel free to reach out to your team. You'll get an exhaustive answer. Pronto. What else to expect from our cooperation?
Weekly reports
Get the week's game plan each Monday. And the brief but all-out report on the results each Friday. It's that simple.
Weekly sprint calls
Zoom or Google Meets calls will be arranged once per week. That way, you're clued in on the strategy's progress and can discuss the next steps.
Telegram group
Stay in touch with your team inside a Telegram group on any important points. Share files and insights confidently, knowing everything is fully encrypted.
Transparency in everything is the invariable rule of our Miami SEO agency
You'll get clear pricing
The cost numbers given to you aren't got outta nowhere. And we won't skyrocket your final price cause you have a solid budget. You'll get a fair price determined with a pricing calculator. It'll be based on your strategy's specifics and the number of SEOs required.
If things don't go as planned, we'll inform you
Whether we can't meet the set deadline, one of your decisive targets, or anything else, we won't hide that. We'll say it as it is… and then discover the finest solution.
We'll start off with realistic expectations only
No sudden turn of events down the road. As soon as our cooperation begins, you'll be fully aware of what outcomes to expect.
SeoProfy's SEO process
bearing an outcome

that will make your rivals green with envy

Your goals discussion

We'll schedule a free 30-minute call so you can tell us about your company, your potential rivals, and your desired results.

Your niche research

We'll investigate your competition and explore content and keywords. And, of course, do a sweeping audit of your platform. That way, we can provide you with a fully SEO-friendly website and determine the actions to take to help it boom online.

Strategy development

Now, it's time to define your bespoke SEO strategy. We'll come up with one that'll be focused solely on your business and its goals.

Building your team

We'll find and recruit all the required specialists to build your ideal SEO team. These pros will give your project their full attention.

Planning out the process

SeoProfy's management team will establish an efficient SEO process, with particular regular tasks to be done daily or weekly.

Weekly result review

Each Monday, you'll have a complete picture of the actions planned for the week. Each Friday, you'll get a summary of their effect. And we'll invite you on Zoom calls weekly to cover everything important.
Advance your Miami business SEO and upgrade your profits
What's the secret benefit of parenting with SeoProfy? Besides strategy implementation and management, you'll get SEO consulting too. Professional and free.
We'll keep you in the loop on SEO trends and search engine shifts. Disclose the leading techniques for your market and locale. And always tell you the reasons behind our actions.
You'll know every inch of SEO for Miami-based businesses. And most powerful ideas that'll keep your competitors constantly guessing.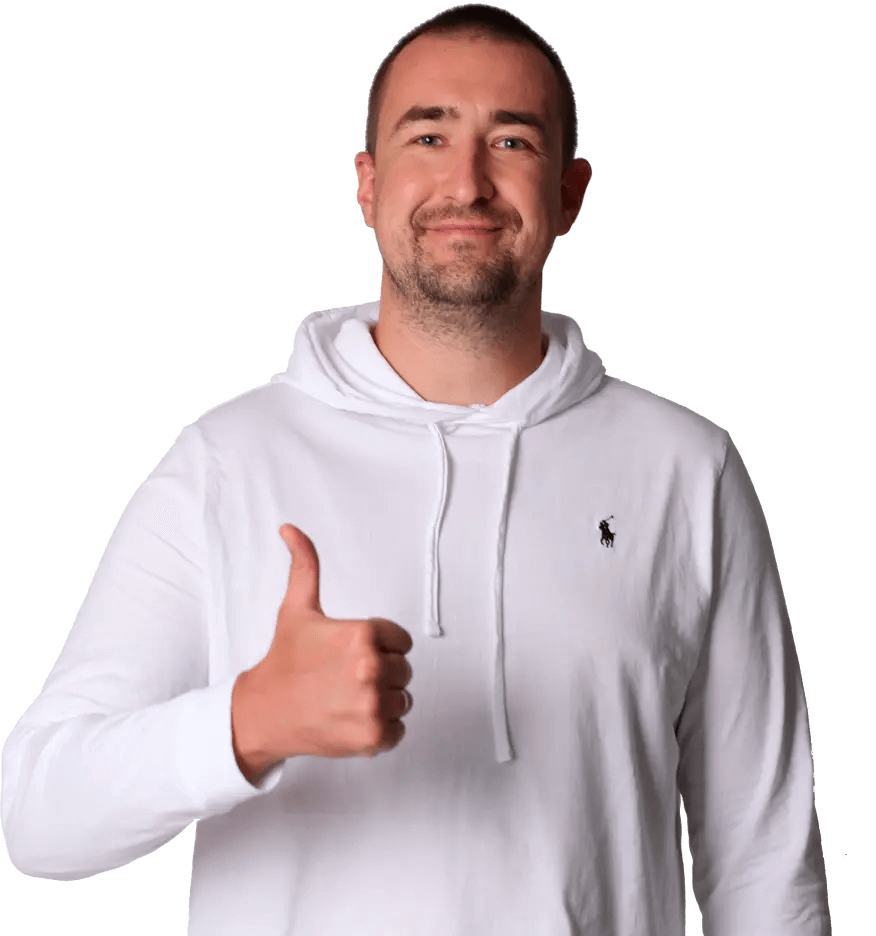 Dominate the SERPs

with our proprietary SEO tools
Other Miami SEO companies rely just on traditional SEO tools, while we have our own one-of-a-kind. Like a secret ingredient, they allow our Miami SEO agency to squeeze the most out of the strategies crafted.
Here's our exclusive SEO arsenal:
LinkChecker.PRO
Tracks and analyzes backlinks (checking for links that could be costing you traffic)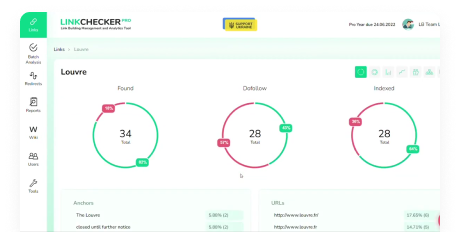 WatchDog
Monitors website and domain changes automatically (so we can change a domain as soon as it becomes available)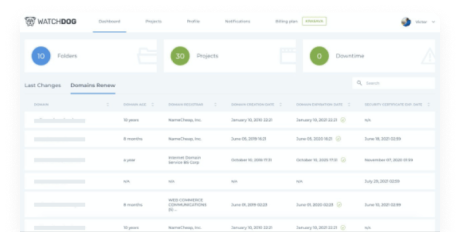 Matrix
internal tool
Manages all tasks and company workflow
Command Control
internal tool
Advanced SEO analytics, research and workflow
KeySemantics
internal tool
Checks Google Search Console for keywords that will help you rank #1 on Google… fast
Dive into our real case studies that show
phenomenal results
From 0 to 9000 visits per day in iGaming niche in 2.5 years
Before:
2612 clicks per day
After SeoProfy:
9922 clicks per day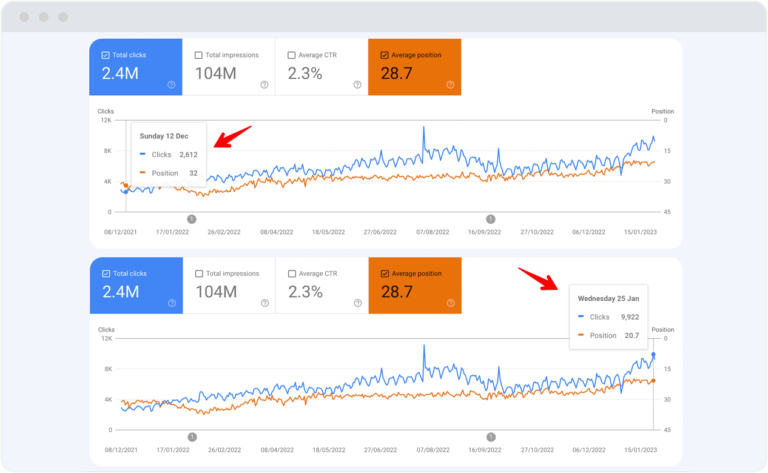 Organic traffic growth 2.5 times in 16 month
Client came to us to recover from Google penalty. At the moment we started to work on the project organic traffic was less then 1000 visitors per day. On the screen shot is statistics from last 16 month.
Before:
61773 clicks per day
After SeoProfy:
152230 clicks per day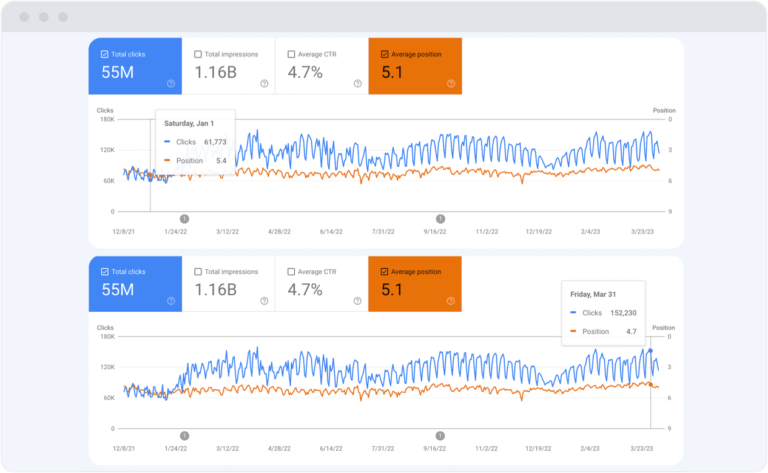 4 times organic traffic growth in 7 month for SaaS
Before:
16059 clicks per day
After SeoProfy:
68495 clicks per day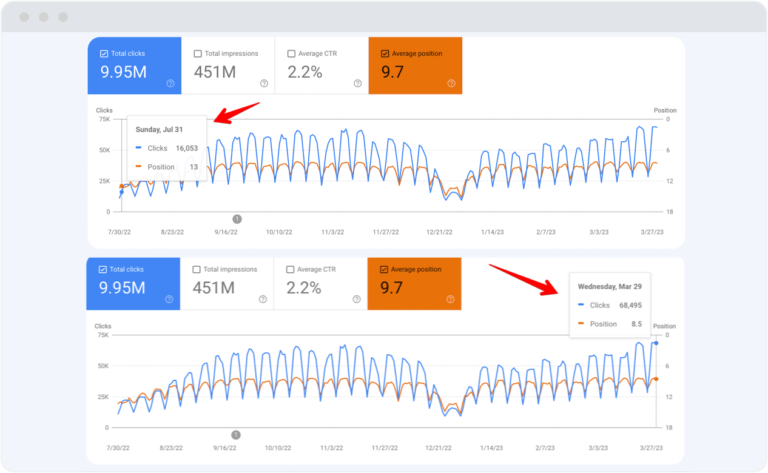 Organic traffic doubled in 11 month for photo editing SaaS
Before:
27986 clicks per day
After SeoProfy:
65118 clicks per day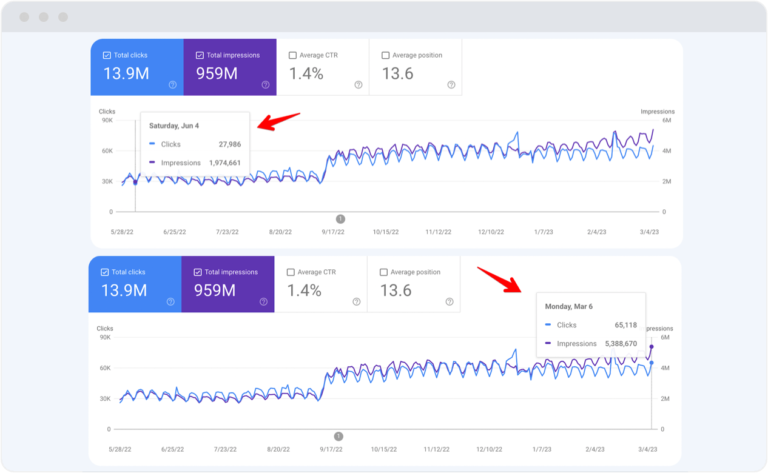 SEO that yields results
worth your every cent
Do you know the full potential of your online business? Schedule a free consultation and let us show you. Our SEO services in Miami have the power to help you:
Get more organic traffic
Keep your visitors engaged for a long time
Convert quality, targeted leads into regular clients
Outrank your rivals and upgrade profits
99% positive feedback
Attention to the nitty-gritty details. Dedicated teams. Prioritizing ROI above mere SEO metrics. And other things that our clients come back to our Miami SEO company for.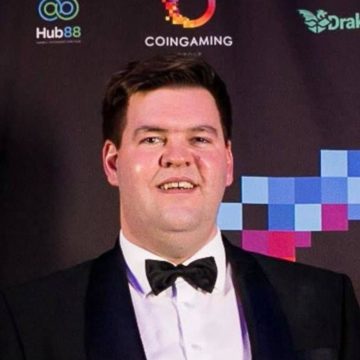 We partnered with SeoProfy on a some interesting projects in competitive markets and were extremely pleased with the results.
We would happily recommend them as highly experienced and responsible team that understand the seo landscape and can deliver excellent results.
Tim Heath
Founder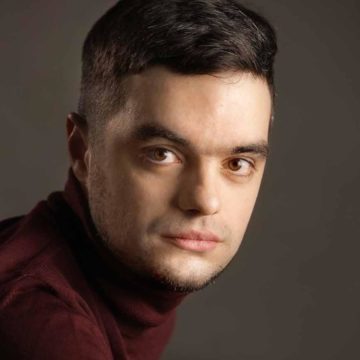 The company has reached an average of over 1,000 new sales per month, thanks to SeoProfy's work.
The team works quickly and transparently and focuses on data and research when executing a plan, resulting in a successful partnership with the client.
Iaroslav Baklan
Managing partner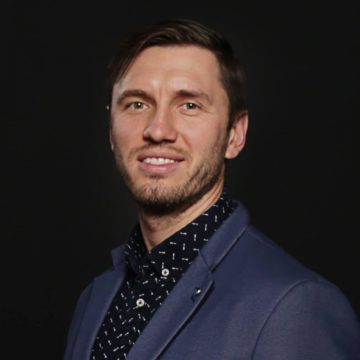 What I liked best, they exceeded our expectations.
They helped us make a strategy at the very beginning and get into the top for our main keywords, as a result of all the traffic has grown and continues to grow
Kiril Bigai
Co-Founder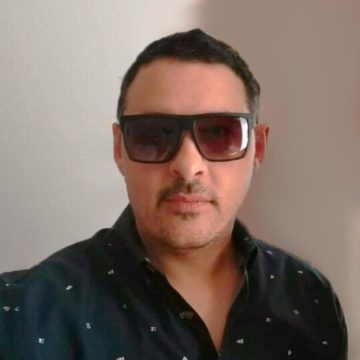 The sheer quality of work and processes of how the campaign and projects are managed and completed impresses us.
The report provided by SeoProfy was detailed and thorough. The team produces quality results in a timely manner, collaborating with the internal team every step of the way. They are hard-working and detail-oriented.
George Sklavounos
SEO Manager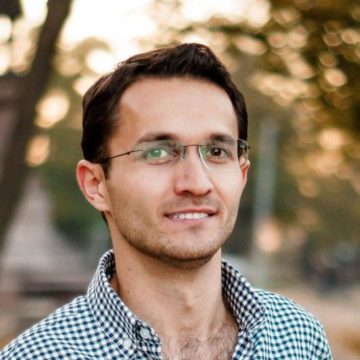 Their ability to deliver on time and huge expertise in the SEO and content marketing domain impressed us.
SeoProfy achieved the company's goals. They were able to boost the company's ranking on Google. Their responsiveness greatly contributed to the collaboration's success.
Giorgi Gulabyan
Co-Founder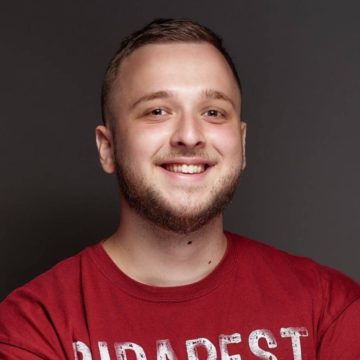 They're able to find the little details that could make a huge change in our website traffic.
The client quickly saw their expected results soon after their partnership with SeoProfy. They held frequent meetings on email and messenger platforms. A highlight of their work was the vendor's analysis and reorganization between campaigns to ensure more traffic.
Vitalii Sharovarov
CMO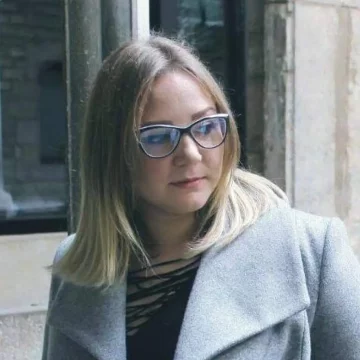 "I'm impressed with their customer attention, availability at any time, and politeness."
The company's keywords have gained a great ranking and traffic growth, thanks to SeoProfy's work. The team delivers results and communicates effectively with the company through Telegram. Their transparent communication is noteworthy as they answer questions promptly and provide regular reports.
Allison Reed
Head of SEO & Content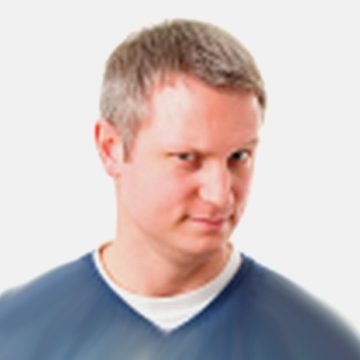 The organic traffic of the site increased 5 times.
We are working with SeoProfy almost for two years. The organic traffic of the site increased 5 times. I think this is not the limit.
Atie Uhan
Founder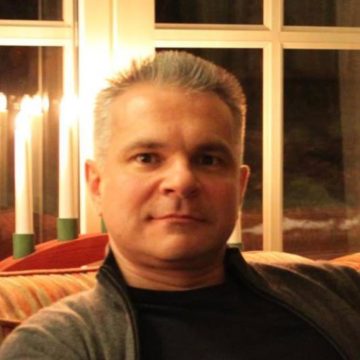 My organic search traffic doubled
After a year of working with them my organic search traffic doubled. Unique is that when we had problems, they never stopped trying different solutions and were always generating new ideas of what we can do to fix it.
Serhii Starenko
CEO & Founder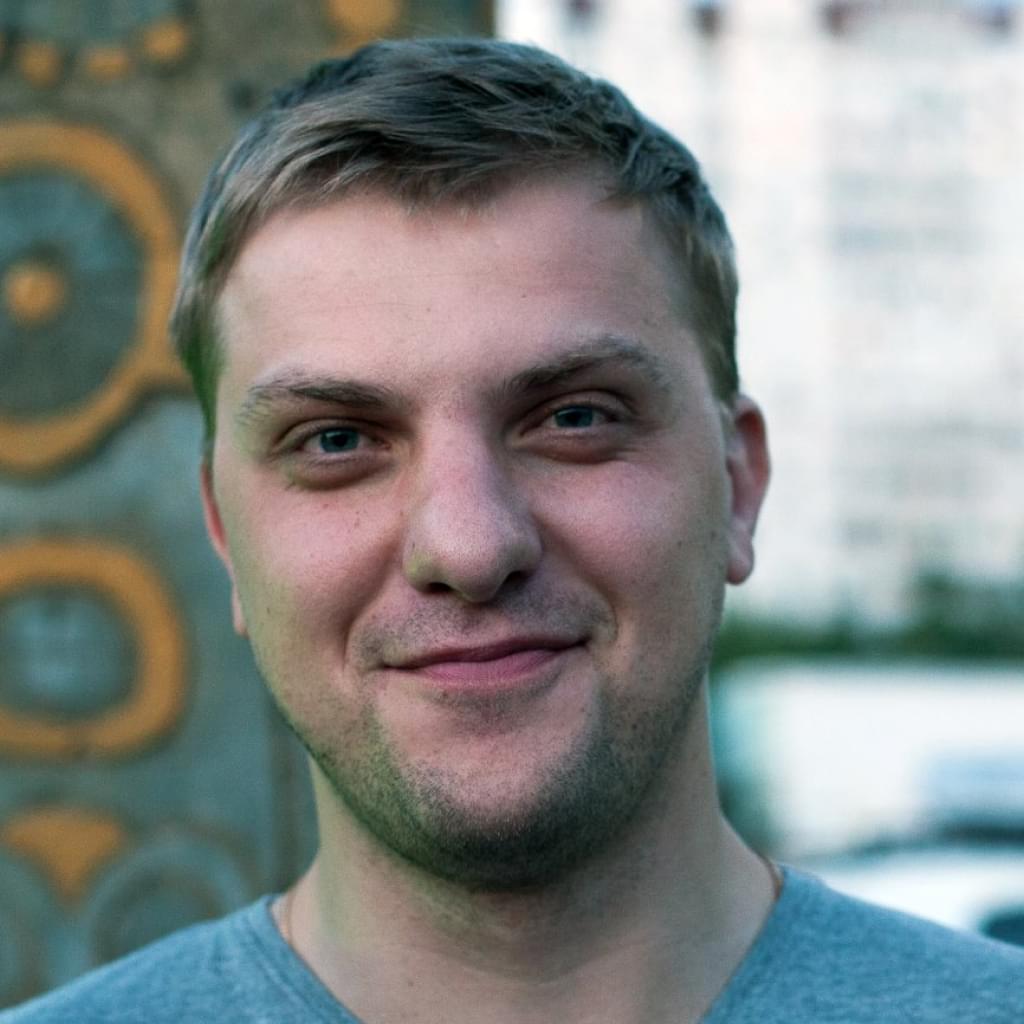 They never stop progressing and developing.
SeoProfy helped identify market offers for the client. They are working hard investigating the best possible opportunity. So far, the client is happy with the services and even planning to outsource more projects to the team
Oleg Kovalenko
SEO Manager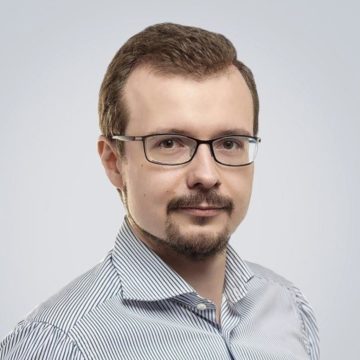 You can learn a lot from them every day
They are super open about sharing any knowledge and not concealing something as 'trading secrets'. You can learn a lot from them every day.
Mikhail Bulanov
COO, Traino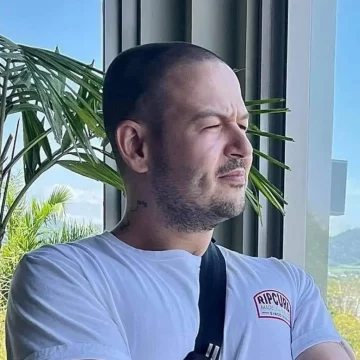 "They were ready to adjust to our needs."
By implementing SeoProfy's SEO recommendations, the sites grew their traffic by twofold. The team was also open to the client's questions and demonstrated sage advice.
Rodion Borysenko
Founder & Head of Product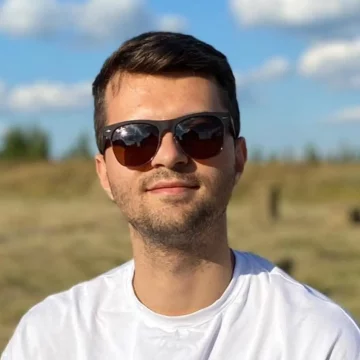 "Company managers are in touch almost 24/7, so it is very convenient and pleasant to communicate with them"
Thanks to SeoProfy's work, the client's organic website traffic has increased by 40% in less than a year. They have communicated frequently and promptly via Google Docs, ensuring an effective workflow. Their wide range of services and extensive database of outreach sites are hallmarks of their work.
Artem Tarasenko
SEO Specialist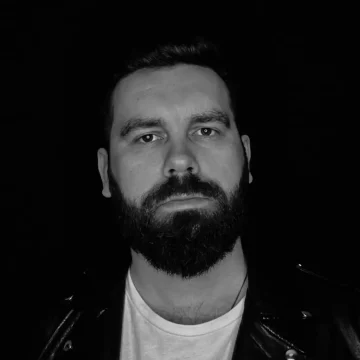 "Communication skills were at a very high level."
The client was satisfied that SeoProfy kept their promises to deliver on the scope of work, although it takes time to see the results of the SEO work. SeoProfy's specialists were attentive to details, incorporating the client's business characteristics into their work. Their communication was clear.
Ilia Fomichev
Head of SEO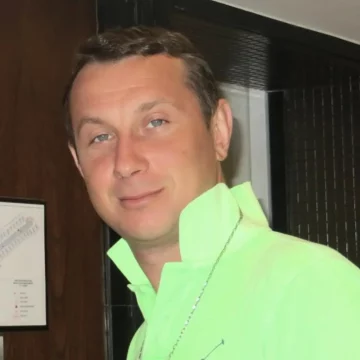 "They really know what they are doing."
SeoProfy has provided valuable SEO services that have grown the client's website traffic by 10X. The team is organized and responsive, and the client appreciates their willingness to share advice.
Lev Tretyakov
Fortador Steamers USA

Any questions left? Catch the answers
The cost of Miami SEO services varies in accordance with:
Your specific business needs and goals
The competitiveness of your industry or niche
The general scope of work
Our pricing for SEO Miami service is tailored to provide maximum ROI, and the cost starts at $1,600 per month. At present, our clients' investments average between $5,000 and $9,000.
If it's a one-time service, it can cost about $1,000. However, in the case of a huge project requiring complex, comprehensive promotion, the minimum recommended budget is at least $3,000 (half for overall SEO work and half for link building).
When it comes to SEO results, there's no exact, versatile timeframe to state. Everything depends here, and the factors to consider include competition within your industry, the current SEO performance of your website, and potential algorithmic changes in the search engines.
Are you a brand spanking new resource? Then, the estimated time before SEO optimization can deliver the first visible benefits may take from four to five months. If your platform is already established, you may need to wait two to three months for the effects. However, significant results can be expected in nine months to a year or more.
Search engine optimization is full of intricacies, regardless of your starting point. Doing it yourself requires, first of all, understanding how search engines actually work and working out technical aspects to help your web pages appear on Google.
To keep the major search engine happy (and move your site up in the SERPs), you'll need to identify and properly implement diverse on-page and off-page tactics. Moreover, regular monitoring will become mandatory to save gains and locate spots for improvement.
DIY SEO is possible, undeniably. Yet, partnering with SeoProfy, a professional Miami SEO agency, offers time-saving benefits and expertise for topmost effectiveness.
Of course, all the critical aspects, e.g., technical optimization, keyword research, or content creation, will be included in your strategy. However, we'll do it with a personal touch. That's because a highly individualized approach is our key to helping you reach your desired rankings.
Before any technique is picked and implemented, our Miami SEO expert does a deep-dive, all-encompassing investigation. We'll understand your business inside and out to come up with custom SEO solutions. We'll dig under the broad SEO tactics and locate what's really best for your project.
Our Miami SEO agency boasts a great scope of services, such as:
SEO audits (detecting and resolving issues preventing your website from performing at its best)
Keyword research (to help you appear in the most relevant SERPs)
Link building service (intended to strengthen your web authority)
Penalty recovery (in case you get in trouble with the algorithms of search engines)
Local SEO in Miami (to bring not only organic traffic to your site but also foot traffic to your physical store)
On top of that, there's strong SEO management to help you keep up with both Google and your rivals.
Absolutely yes! You can schedule a free consultation with our Miami SEO consultant in a few clicks and get clear answers to all your questions.
Any doubts about your SEO decisions? Seeking professional advice regarding implementing a certain technique? Or, wanna know more about how we'll craft your winning strategy? Discuss all concerns, business needs, requirements, and goals with us — our expert guidance is just at your fingertips.
Join forces with Miami's dedicated SEO experts who delve DEEP into understanding your venture – ensuring you outshine the local competition.
Schedule a free consultation to see how we can help you rank for highly competitive, high volume keywords… and reel in more high-quality organic traffic.