Cannabis SEO

Services

All kidding aside. Your canna business won't win with traditional marketing. But tailored cannabis SEO services will make it flourish online.
Struggle to promote your weed brand? The cannabis space brings a lot of hindrances to the table. However, investing in SEO for cannabis companies can give you a superior edge. In the form of steady visitor flow, high conversion rates, and consistently growing sales.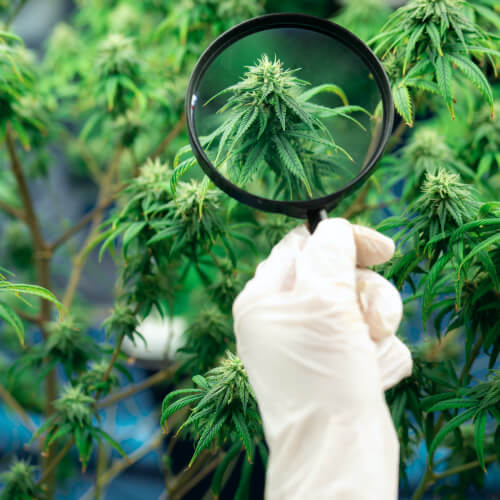 300M
Clients organic traffic per month
+780%
Average return on investment
Trusted by:
We've helped
hundreds of cannabis businesses

get to the top
Higher rankings
Although an ongoing project, the client reports growth in Google rankings and organic traffic. SeoProfy adapts to the style and flow of the client, with communication through Zoom, Slack, and Telegram.
Igor Dunaevsky
Managing Partner, AskGrowers.com
More high-quality traffic
Thanks to SeoProfy's efforts, there were more links and higher website traffic. The team was communicative, transparent, and responsive throughout the process.
Andrew Green
Web Marketing Manager, Softros Systems, LLC
More sales
SeoProfy has helped the client achieve outstanding results, consistently increasing their monthly traffic. The client's biggest competitors have been penalized for their link building efforts, but the brand continues to grow even higher.
Anton Haptar
Former Senior SEO Manager, Hometown Hero
Why does your company need cannabis SEO?
While the cannabis industry is burgeoning, advertising channels in that market hold still. Popular social media platforms? They have rolled out severe restrictions on weed-related ads. PPC campaigns? Almost forbidden (except for CBD products with 0.3% THC). But search engine optimization is a completely different thing.
With marijuana SEO, you can have a reliable, viable alternative — a truly strong, result-oriented promotion strategy. It'll overcome the borders of advertising limits, helping you dominate a crowded marketplace as you'll:
Secure a coveted spot at the top of Google's search results
Start getting a constant stream of organic traffic
Raise your cannabis brand's awareness among your target audience
Develop your business's authoritativeness in the cannabis industry
But this digital marketing channel isn't just about website traffic, visibility, and recognition. It's about quality that's automatically converted into your pathway to profitability. Marijuana SEO services in synergy deliver targeted leads genuinely interested in the products, services, and information your platform offers. These leads translate into tangible sales growth, ultimately boosting your bottom line.
Why SeoProfy is the top choice SEO company for the cannabis industry?
Let's face it: Search engine optimization for cannabis businesses is not the same thing as it is for companies in other niches. Here,  narrow expertise matters a lot. And while random agencies neglect this element, we employ it as a strong foundation for the perfect result.
When we gather the team for the project, we don't make random picks. We select those with bottomless background knowledge in every facet of not only marijuana SEO but also other influential factors, such as:
General federal regulations and regional atmosphere
Cannabis marketplace specifics, particularly in your area
The latest shifts and upcoming trends in the industry
Typical cannabis customer buying preferences
User search behavior peculiarities
That's the true secret sauce. It doesn't matter whether you're an e-commerce store, medical or recreational dispensary, local producer, wholesaler, or reseller. Applying those details to the implementation of your promotion strategy will make a distinctive difference.
Your company won't just appear on Google. It will be found by the target audience. And the stellar website performance, along with correctly produced content, will do the job of setting you up as an industry-leading resource.
Tap the button above to schedule a free consultation.
We work with companies from:

Wondering what's an ideal tool for your SEO triumph?
Our impactful strategies, bolstered with data and expertise, have been crafted directly for that purpose.
Ordinary strategies of other SEO agencies turned fruitless? With our approach to marijuana SEO, your strategy won't be a broken record. It'll be a strong plan to transform your online presence completely and grow your brand's digital footprint.
Produce superior content
Google will probably not reward you with high rankings if your content is low-quality and offers no real value to users. More so, such pieces can in no way help earn the audience's attention and trust.
We'll create excellent new cannabis content for your platform while also optimizing and refreshing pieces that you already have. All of that will drive more traffic, elevate engagement, and boost leads.
Enhance the technical optimization
Any technical SEO issue can potentially prevent your pages from being indexed by search engines. Or, worse, can become a direct reason for harmful penalties.
Cannabis SEO experts will do an in-depth audit of your website to find any problematic areas on the technical side. All the discovered issues will be fixed to make your platform run as smoothly as possible.
Improve keyword rankings
Ranking for highly competitive, high-volume keywords is not a walk in the park. And not a job for some standard SEO methods, either. You need a much stronger cannabis SEO strategy for that.
We'll do thorough keyword research to determine short-tail keywords with higher traffic volumes. And go on with optimizing your web pages for them. So, we'll put you ahead of the marijuana SEO game.
Deliver a premium user experience
When the user experience is overlooked, visitors will be disappointed and leave your cannabis website. One by one, swiftly. It will drop your Google rankings (and eventually hurt your sales).
We'll figure out what ruins the user experience and drives visitors to bounce. Whether it's some troubles with mobile responsiveness, certain issues with security protocols, low page speed, or anything else, we'll remove that part from the equation.
Build cannabis backlinks
Building backlinks is important if you wanna gain credibility in the cannabis industry. Yet, it might be a pretty challenging endeavor due to false misconceptions and other obstacles surrounding that sector.
We'll integrate our weed SEO and link building expertise to secure relevant, excellent backlinks. Reach out to cannabis niche sites and various related sources to diversify your backlink portfolio. That is, your online authority will rise along with your SERP position.
Watch SEO performance
Search engine optimization isn't set in stone. You can't just do some SEO for a cannabis website and forget it (unless you don't care about your rankings). There will always be new algorithms to understand, new keywords to research, new techniques to explore, and so on.
Our cannabis SEO company will monitor every influential change, whether in your market or search engines. And make sure your website is fully adapted to those things.
Keep your eyes on the prize — we'll be well on our way to bringing your dream outcomes to life
When it comes to marijuana SEO services, partnerships with most SEO agencies usually become a complete gamble. You have no idea whether their strategy can fulfill your desired objectives. And have almost no confidence in the ultimate ROI.
With SeoProfy, none of these can happen. Why, you may ask? Cause we look into details first. Do an SEO audit of your platform, evaluate the opportunities, and discover the potential barriers. That way, we have the full picture and can set a flawless plan for reaching your goals. Even if some troubles jump in along the way, we'll be ready to confront them.
Your project will be run by SEOs focused on the cannabis niche only
From now on, there will be no "specialists" who dabble in everything at once. And certainly, no multitasking teams that have their hands full with doing several other projects.
As soon as we take on your cannabis brand promotion, we'll recruit your own dedicated team of independent cannabis SEO experts. Which means maximum attention (round-the-clock). Cutting-edge knowledge and in-depth expertise. And first-class, impressive SEO results.
You'll always have
a bird's-eye view

of all the marijuana SEO initiatives

If there are any questions, concerns, or urgent things to go over, get in touch with us, and we'll get back to you with all-out responses ASAP (within 24 hours, at the very most). Here's what else you can expect from a partnership with our cannabis SEO company:
Weekly reports
We'll send you the cannabis SEO game plan each Monday. Each Friday, you'll receive a succinct yet informative report detailing the week's work progress.
Weekly sprint calls
We'll gather at an online Zoom meeting once per week. So we can talk through your canna strategy's progress in more detail, get all your blind points cleared, and outline the next steps.
Telegram group
Inside a Telegram group, you can communicate with your SEO team, share valuable ideas and insights, and exchange important files. Easily and confidently. All the messages will be 100% encrypted and secure from prying eyes.
One credo of our cannabis SEO agency? Full transparency in every move
You'll be quoted fairly
We don't make up prices out of the blue and don't overstate them because you just have a big budget. The cost quoted to you for the SEO work will be calculated utilizing a transparent pricing model. It'll take into account the unique peculiarities and demands of your project and the number of SEO specialists required for its implementation.
If we're falling short of your goals, you'll know about it
We won't try to hide any troubles along the way. Whether it's missing a deadline for one of the tasks or any hindrances to meeting your critical targets, we'll get straight to the point on that with you. Of course, after that, we'll come up with the perfect solution.
From the get-go, we'll establish realistic expectations
You'll have a clear idea of what results to expect from our collaboration before we even get started. More so, we won't make empty promises and take on your cannabis project if we don't believe we can achieve your desired outcomes.
Here's SeoProfy's
SEO game plan

that will get you on Google page #1

Go into your targets

We'll schedule a 30-minute call. With our cannabis SEO experts, you'll talk about your company, discuss competitors, and outline the goals and results you strive for.

Dig deep into your niche

We'll research your competition, analyze content and keywords, and do a profound SEO audit. So we'll figure out where your SEO stands now and set the finest course of action to elevate your search engine rankings (and your sales, too).

Come up with your strategy

When all the nitty-gritty details are gathered, we'll shape up your marijuana SEO strategy. Completely tailor-made one, centered on your company's goals.

Recruit your SEO team

Considering the unique needs of your project, we'll locate and assign true experts in doing SEO for cannabis companies. And form your custom SEO team that will be focused exclusively on your cannabis business promotion.

Determine and set the SEO workflow

The management team at SeoProfy will take care of establishing the routine for executing tasks, meaning certain recurring ones will be accomplished on a daily or weekly basis.

Analyze and discuss progress weekly

On Mondays, you'll receive a plan with actions that will be fulfilled during the week. On Fridays, we'll report on marijuana SEO achievements. Plus, we'll schedule weekly online meetings to talk through everything important with you and map out the next steps.
Set a stable revenue flow with our purposeful SEO approach
Do you know what's best about our partnership? We won't just implement and manage your project. We'll give you the real edge with pro SEO consulting. For free.
We'll equip you with insights on the latest SEO trends. Unveil unsurpassed practices to conquer your rivalry. And give clear explanations of all our actions.
That is, you'll walk away, dare we say it, as a fully confident cannabis SEO expert. And unbeatable SERP competitor.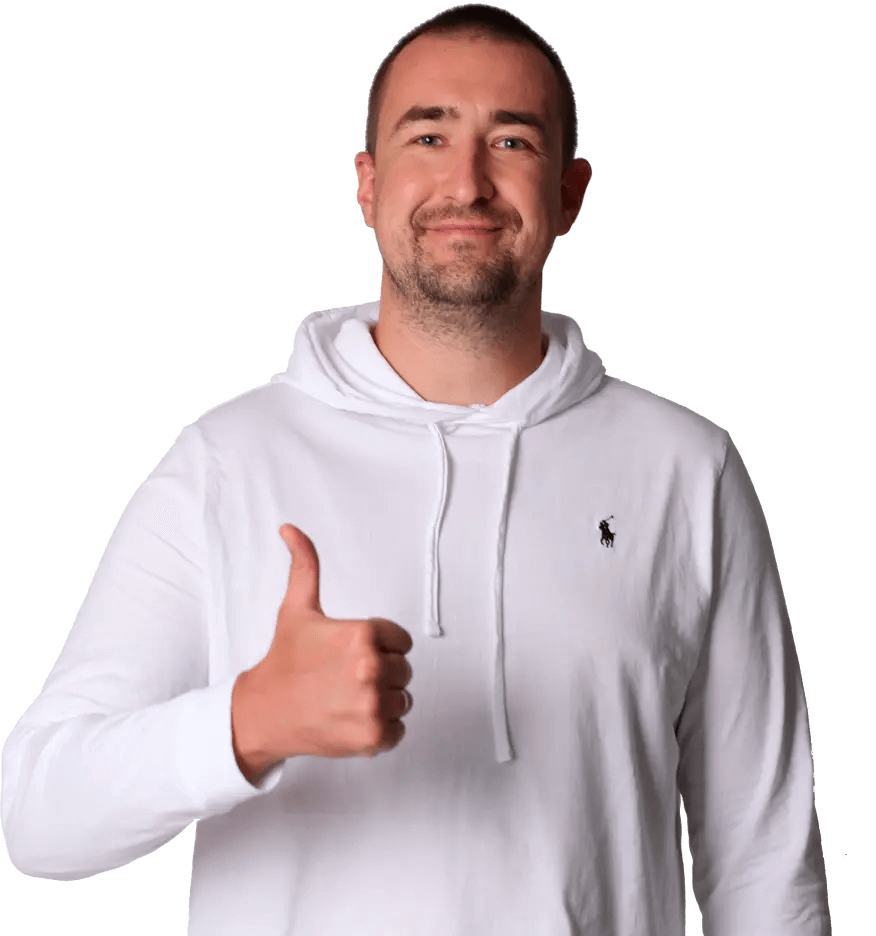 Our in-house developed SEO tools
will help you dominate

the market with confidence
The tried-and-true SEO tools have their merits. However, they do have flaws. That's why, at SeoProfy, we've crafted our own. Just to make sure we can fill in the gaps and do SEO for cannabis businesses at the highest level.
LinkChecker.PRO
Tracks and analyzes backlinks (checking for links that could be costing you traffic)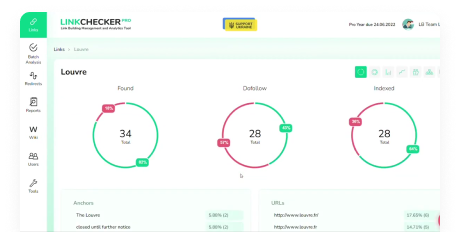 WatchDog
Monitors website and domain changes automatically (so we can change a domain as soon as it becomes available)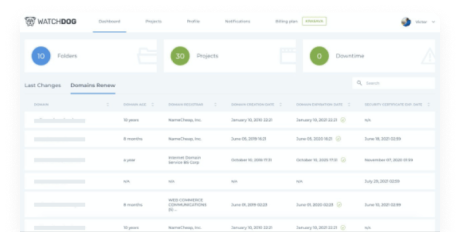 Matrix
internal tool
Manages all tasks and company workflow
Command Control
internal tool
Advanced SEO analytics, research and workflow
KeySemantics
internal tool
Checks Google Search Console for keywords that will help you rank #1 on Google… fast
This is how SeoProfy's
SEO works in practice
From 0 to 9000 visits per day in iGaming niche in 2.5 years
Before:
2612 clicks per day
After SeoProfy:
9922 clicks per day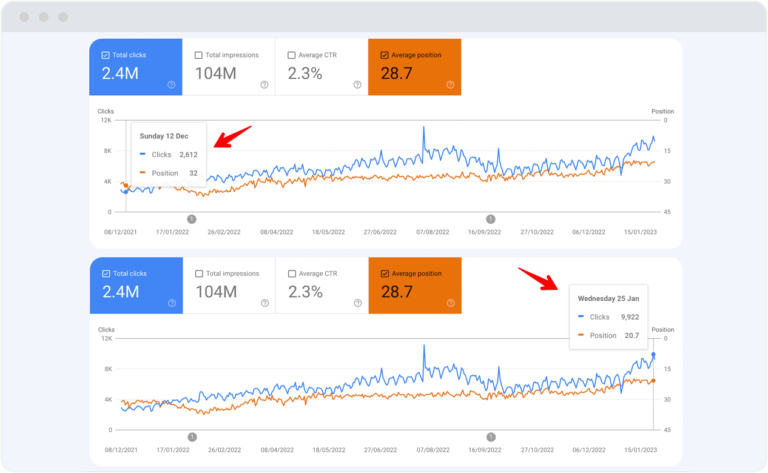 Organic traffic growth 2.5 times in 16 month
Client came to us to recover from Google penalty. At the moment we started to work on the project organic traffic was less then 1000 visitors per day. On the screen shot is statistics from last 16 month.
Before:
61773 clicks per day
After SeoProfy:
152230 clicks per day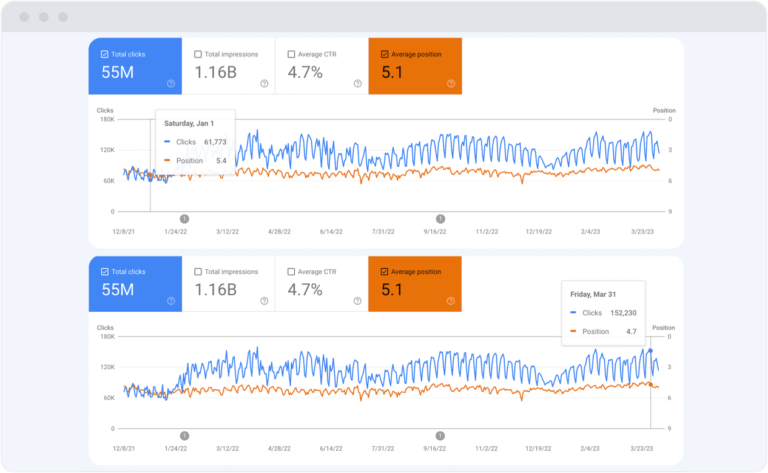 4 times organic traffic growth in 7 month for SaaS
Before:
16059 clicks per day
After SeoProfy:
68495 clicks per day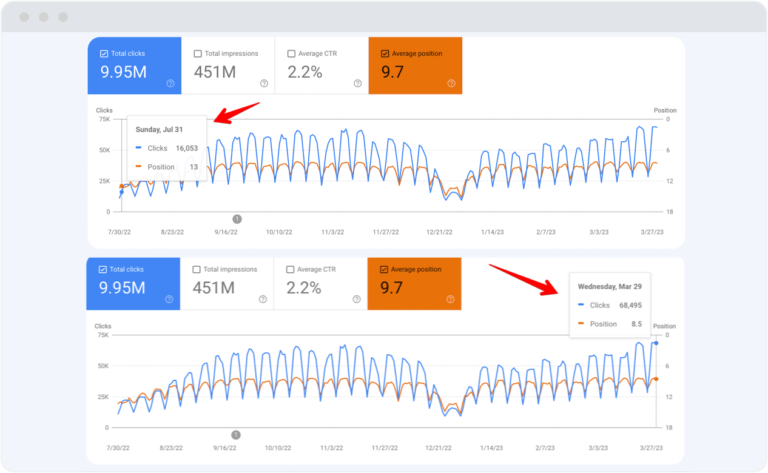 Organic traffic doubled in 11 month for photo editing SaaS
Before:
27986 clicks per day
After SeoProfy:
65118 clicks per day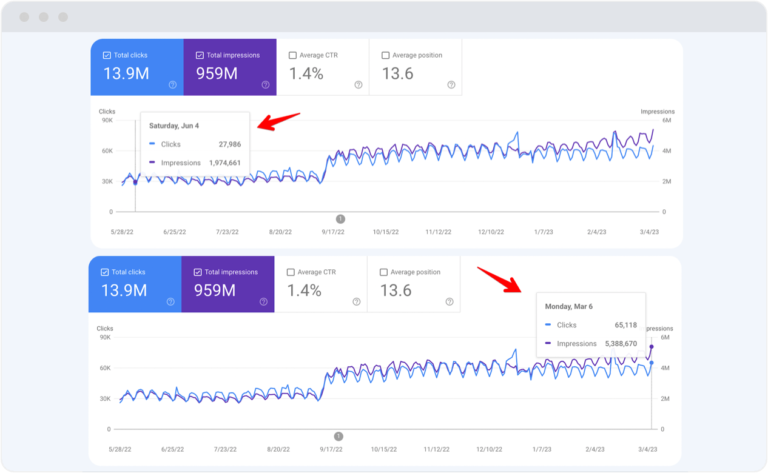 Empower your business with a cannabis SEO service that's beyond comparison
You're just a step away from outshining your rivals. At a free consultation, we'll reveal how our cannabis SEO firm can help you:
Gain steady organic traffic (in surprising numbers)
Keep your visitors interested (for muuuch longer)
Turn leads into regular customers (and elevate your revenue)
99% positive feedback
ROI-centered approach, no cookie-cutter strategies, dedicated teams, transparency in everything... Explore what else makes them come back to our SEO company for more.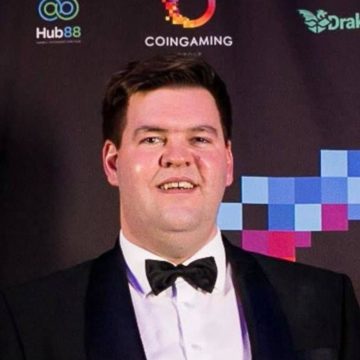 We partnered with SeoProfy on a some interesting projects in competitive markets and were extremely pleased with the results.
We would happily recommend them as highly experienced and responsible team that understand the seo landscape and can deliver excellent results.
Tim Heath
Founder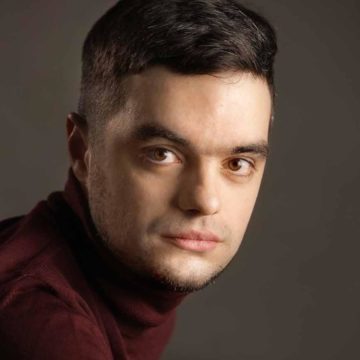 The company has reached an average of over 1,000 new sales per month, thanks to SeoProfy's work.
The team works quickly and transparently and focuses on data and research when executing a plan, resulting in a successful partnership with the client.
Iaroslav Baklan
Managing partner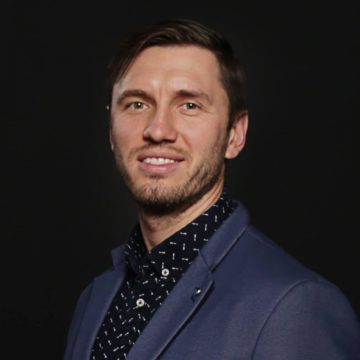 What I liked best, they exceeded our expectations.
They helped us make a strategy at the very beginning and get into the top for our main keywords, as a result of all the traffic has grown and continues to grow
Kiril Bigai
Co-Founder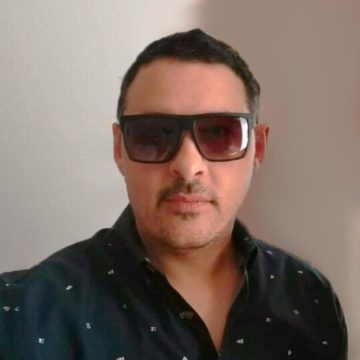 The sheer quality of work and processes of how the campaign and projects are managed and completed impresses us.
The report provided by SeoProfy was detailed and thorough. The team produces quality results in a timely manner, collaborating with the internal team every step of the way. They are hard-working and detail-oriented.
George Sklavounos
SEO Manager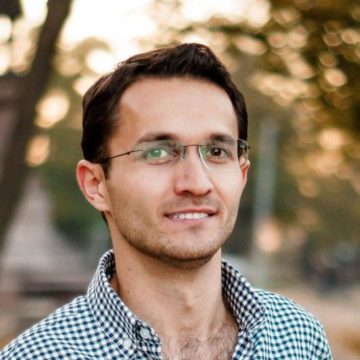 Their ability to deliver on time and huge expertise in the SEO and content marketing domain impressed us.
SeoProfy achieved the company's goals. They were able to boost the company's ranking on Google. Their responsiveness greatly contributed to the collaboration's success.
Giorgi Gulabyan
Co-Founder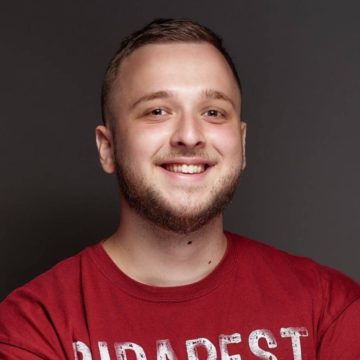 They're able to find the little details that could make a huge change in our website traffic.
The client quickly saw their expected results soon after their partnership with SeoProfy. They held frequent meetings on email and messenger platforms. A highlight of their work was the vendor's analysis and reorganization between campaigns to ensure more traffic.
Vitalii Sharovarov
CMO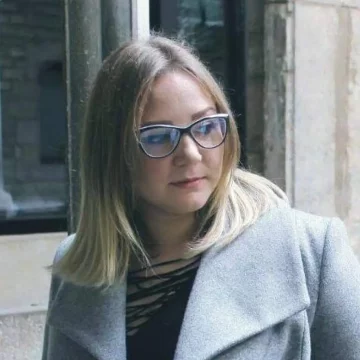 "I'm impressed with their customer attention, availability at any time, and politeness."
The company's keywords have gained a great ranking and traffic growth, thanks to SeoProfy's work. The team delivers results and communicates effectively with the company through Telegram. Their transparent communication is noteworthy as they answer questions promptly and provide regular reports.
Allison Reed
Head of SEO & Content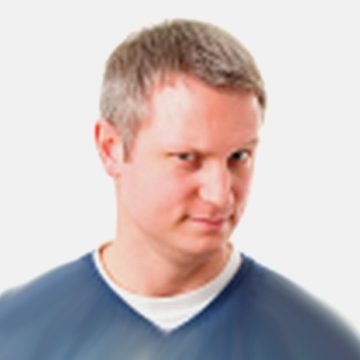 The organic traffic of the site increased 5 times.
We are working with SeoProfy almost for two years. The organic traffic of the site increased 5 times. I think this is not the limit.
Atie Uhan
Founder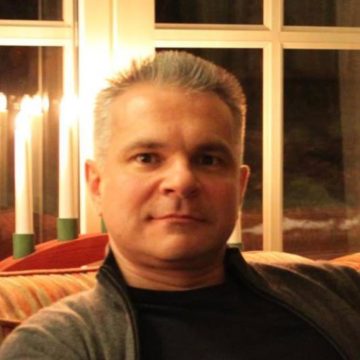 My organic search traffic doubled
After a year of working with them my organic search traffic doubled. Unique is that when we had problems, they never stopped trying different solutions and were always generating new ideas of what we can do to fix it.
Serhii Starenko
CEO & Founder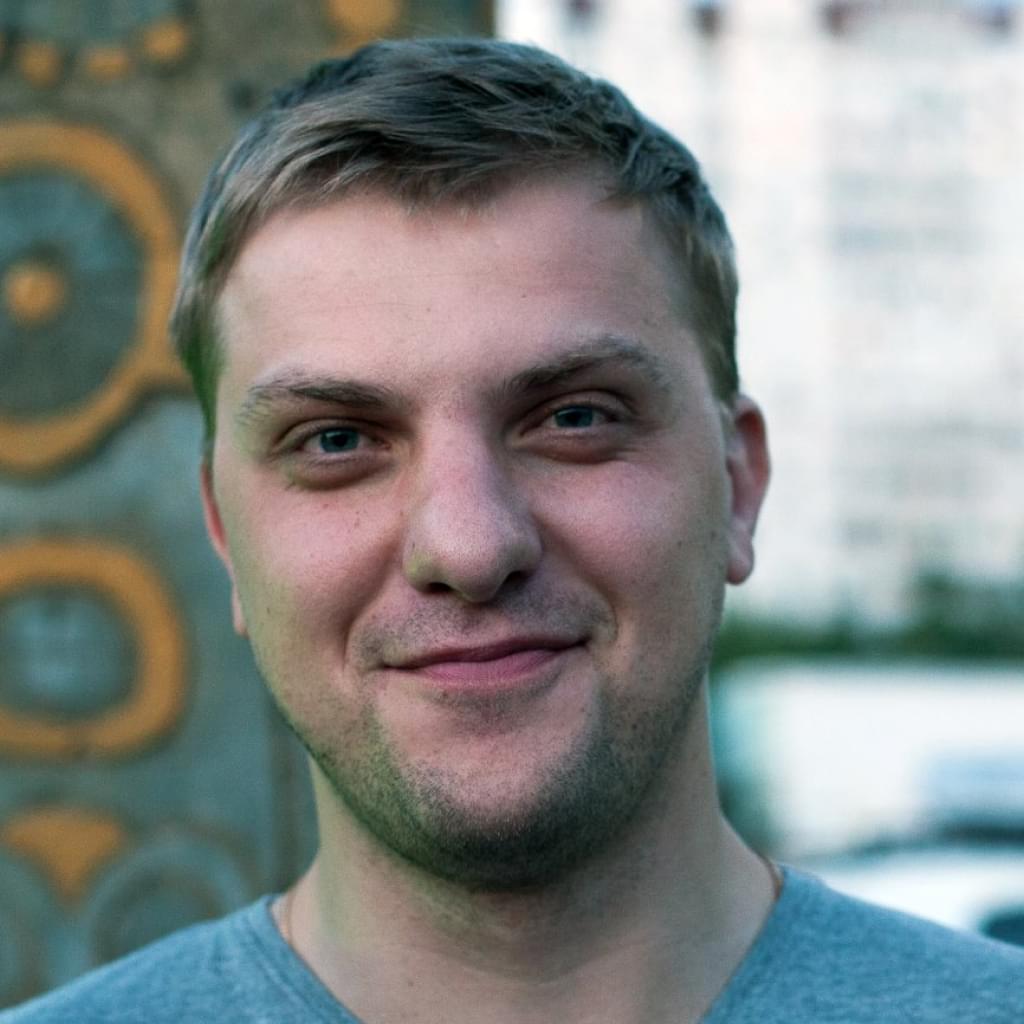 They never stop progressing and developing.
SeoProfy helped identify market offers for the client. They are working hard investigating the best possible opportunity. So far, the client is happy with the services and even planning to outsource more projects to the team
Oleg Kovalenko
SEO Manager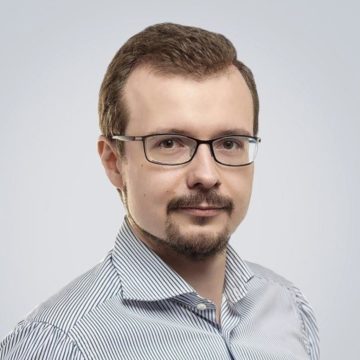 You can learn a lot from them every day
They are super open about sharing any knowledge and not concealing something as 'trading secrets'. You can learn a lot from them every day.
Mikhail Bulanov
COO, Traino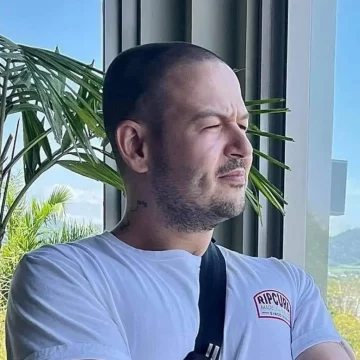 "They were ready to adjust to our needs."
By implementing SeoProfy's SEO recommendations, the sites grew their traffic by twofold. The team was also open to the client's questions and demonstrated sage advice.
Rodion Borysenko
Founder & Head of Product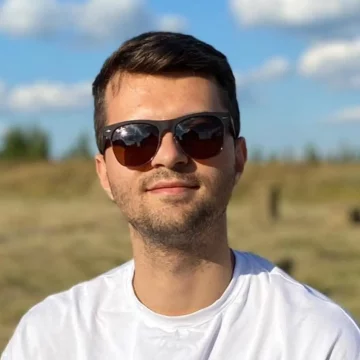 "Company managers are in touch almost 24/7, so it is very convenient and pleasant to communicate with them"
Thanks to SeoProfy's work, the client's organic website traffic has increased by 40% in less than a year. They have communicated frequently and promptly via Google Docs, ensuring an effective workflow. Their wide range of services and extensive database of outreach sites are hallmarks of their work.
Artem Tarasenko
SEO Specialist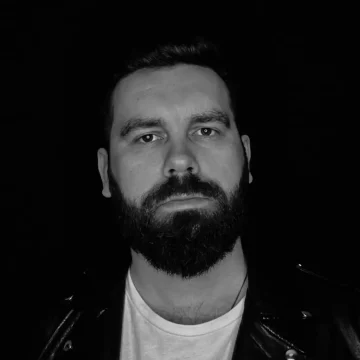 "Communication skills were at a very high level."
The client was satisfied that SeoProfy kept their promises to deliver on the scope of work, although it takes time to see the results of the SEO work. SeoProfy's specialists were attentive to details, incorporating the client's business characteristics into their work. Their communication was clear.
Ilia Fomichev
Head of SEO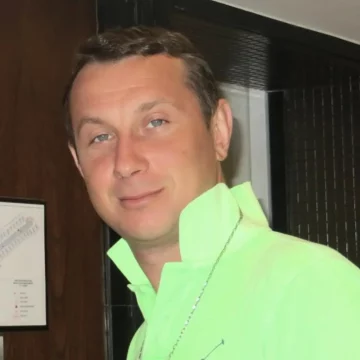 "They really know what they are doing."
SeoProfy has provided valuable SEO services that have grown the client's website traffic by 10X. The team is organized and responsive, and the client appreciates their willingness to share advice.
Lev Tretyakov
Fortador Steamers USA

All your budding questions, uncovered
It stands for cannabis search engine optimization. This technical jargon hides behind itself diverse practices, such as:
Technical SEO
Content creation and other on-page SEO
Link building and different off-page activities
These are intended to make your cannabis brand visible in organic searches. What follows are high positions in the SERPs for target keywords, a steady flow of visitors, and more online authority. Of course, all of that will lead to increased sales and a steadily growing customer base.
Your investment in cannabis SEO marketing can vary depending on the following factors:
You business specifics
Competition in your target market
The objectives you are after
The general scope of work
The number of SEOs on your personal team
When it comes to our clients' investments, they range from $5,000 to $9,000 and more. Yet, our SEO services cost begins at $1,600 per month (and $1,000 for one-time service). If it's about large-scale projects aiming to dominate in a highly competitive environment, the optimal budget we'll recommend allocating is at least $3,000.
Yes, sure. Our cannabis SEO agency will prepare it for you in a clear and concise format. You can get your free proposal within three to seven business days. It will outline the costs associated with optimizing your website so that you can get a better picture of the budget required to attain your goals.
Considering the restrictive (yet competitive) nature of cannabis marketing, virtually all businesses in that sector can benefit from search engine optimization. Retailers, wholesalers, and manufacturers of canna products — from hemp to cannabidiol — can get a competitive advantage by leveraging an effective cannabis SEO strategy.
However, if a cannabis company is extremely niche or local with minimal online competition, it may require less intensive search engine optimization efforts. Even in these cases, some level of marijuana SEO can help increase a website's search engine rankings, attract targeted customers, and improve sales.
Definitely. As a part of SeoProfy's marijuana SEO, we offer a link building service that will be shaped up to your business's specifics and needs.
We'll get you cannabis backlinks from different reputable, niche-relevant sources. And track them. That is, you'll get a diverse and healthy link profile that serves as a strong signal to Google and other search engines about your trustworthiness. Consequently, bots will make your brand appear in organic search results. And you'll receive a substantial amount of relevant traffic (and sales, too).
If you're running a cannabis dispensary, SeoProfy will undeniably provide you with a local SEO service. We'll implement this cannabis SEO strategy by optimizing your website for the best geo-targeted keywords, building quality backlinks, and integrating other local SEO practices. As a result, you'll appear prominently in local search results, attract loyal customers in your vicinity, and drive foot traffic and revenue.
Boost Your Brand with Leading Cannabis SEO Pros – Go DEEP and Rise Above the Competition.
Schedule a free consultation to see how we can help you rank for highly competitive, high volume keywords… and reel in more high-quality organic traffic.