Brickell SEO

Company

Other SEO companies do just SEO. Universal, all-in-one strategies, nothing special. With our Brickell SEO services, you'll feel the difference.
The fiercely competitive environment of the central financial district of South Florida dictates its own rules. As every business owner, you don't want your venture to merely survive in the Brickell area; you want it to flourish. All the time. And SeoProfy's SEO in Brickell is your best bet for that.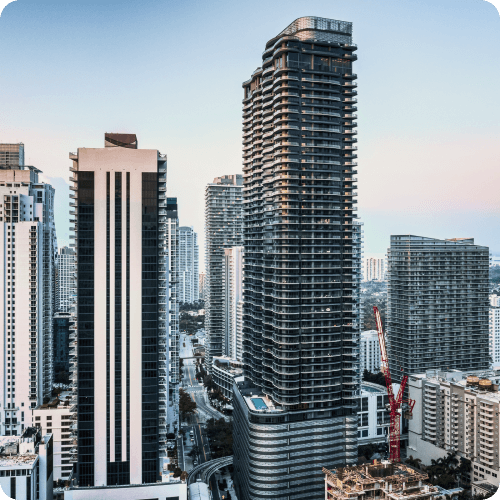 300M
Clients organic traffic per month
+780%
Average return on investment
Trusted by:
We've empowered
Brickell companies

with high rankings - and their profits have boomed
Higher rankings
Thanks to SeoProfy's efforts, the client's keywords ranking in the top 10 has increased from 6% to 65%. The team has consistently met deadlines, and their project management has been impressive.
Alexander Buzaev
CTO, Softplicity
More high-quality traffic
Thanks to SeoProfy, the client's website traffic increased from 100,000 to more than 2 million per month. Aside from consistently meeting deadlines, they also recommended solutions and new growth opportunities.
Dmitrii Gar
Owner, Friv 5
More sales
The client's collaboration with SeoProfy resulted in a 35% increase in global sales and a 28% growth in website traffic. The team had outstanding project management skills, professionalism, and timely delivery throughout the engagement.
Andrew Green
Web Marketing Manager, Softros Systems, LLC
Picking us for Brickell SEO services is your smartest move ever
Why haven't the services of most SEO providers yielded you those great results until now? Cause their marketing campaigns are dull, standard for all. Such a boilerplate attitude leads to little to no attention to your locale. So there's no desired effect.
While others keep building castles in the air for you, we'll show you that search engine optimization isn't a buzzy phrase. Our Brickell SEO company will provide you with highly tailored specialists who'll turn it into a powerful tool. Why so? They know the important Brickell area specifics inside out:
Cultural aspects
Unique word and term choices
Market nature
User behavior metrics
This knowledge allows them to align with the unique challenges that local businesses in Brickell face. And this, in turn, brings impactful results.
Tap the button above to schedule a free consultation.
We work with companies from:

Data-driven strategies that really turn things around
The best ally for triumphing in the SEO game? SeoProfy's unbeatable, polished strategies.
Create first-class content
When your content is generic and of no value, Google won't gift you with high rankings. And potential customers will remain "potential."
With the main focus on quality and freshness, we'll create content that boosts your organic traffic, user engagement, and conversions.
Refine technical aspects
No matter what kind of technical issue you have. If it's not fixed, you'll be invisible to search engines (or worse — get penalties).
We'll do an exhaustive technical SEO audit, find the harmful issues, and resolve them. So you'll get a website with the finest performance.
Attain the right keyword rankings
Wanna rank for the really right keywords (those with high volume and competition)? Unfortunately, typical SEO techniques won't handle this job.
We'll optimize your platform for short-tail keywords with higher traffic volume. Such an SEO strategy will leave your competitors behind.
Provide superior user experience
With poor user experience, the number of visitors to your website will plummet. So do your SERP positions, conversions, and sales.
Whatever causes users to bounce, we'll identify it. And nail the problem.
Build link profile
Just building some backlinks isn't enough. The process of securing them should be continuous. Only that way will you keep getting quality traffic and earn the trust of your audience.
We'll apply our vast expertise in link building campaigns to help your website become authoritative. Both in the eyes of search engines and users.
Track the performance
SEO is ongoing. Changes in algorithms, keyword competition, and other things should be monitored (unless you want to say goodbye to your rankings).
We'll keep your website updated according to the last influential shifts. And your SEO performance will be stellar.
If we take on your project, we're dead sure you'll get the desired results
Brickell SEO, Miami SEO, whatever the locale is… it's damn hard to be confident in whether it'll be worth your time. And whether it'll pay off, actually.
SeoProfy will demonstrate to you a completely different picture of events.
We don't rush things; we evaluate. Do an extensive audit and explore the opportunities and hindrances. Only then will we run your project. If we're not sure we'll meet your goals, we'll be clear on that.
Conquer your rivals with a personal team of Brickell SEO pros
If one asks us, "What's one element that sets you apart as the best SEO company?" we'll clearly state the unique teams.
Not generalists. Not a team busy with another project. You'll get a personal team of SEO experts who'll do wonders for your project. Apply the latest tools and years of experience to take you closer to SEO victory.
You'll
never be in the dark

about your SEO campaign details

Any doubts or urgent questions to discuss? Contact us, and you'll get a swift response (within 24 hours, tops). Here's what else our cooperation will involve:
Weekly reports
We'll send you the week's strategy on Mondays. A weekly report summarizing the progress will be given to you on Fridays.
Weekly sprint calls
Once per week, we'll schedule a Zoom meeting to talk about how your strategy is going, the goals achieved, and the plan for the upcoming sprint.
Telegram group
Whether you need to share files or kick a few ideas around, you can reach your SEO team inside Telegram. Where everything will be fully secure (thanks to advanced encryption).
We don't go saying too much. Our professionals speak to the heart of the matter
You'll get a transparent price
We don't randomly generate prices or charge you more just because your budget is larger than average. We rely on a pricing calculator to give you an accurate quote. Depending on the details of your strategy and the required staff, of course.
We'll be honest if anything goes out of plan
We won't try to cover up the fact that we're falling short of set goals, missing a deadline, or experiencing other difficulties. We'll come clean with you right away. Then, we'll pool our resources to find a solution.
Starting out, we'll set reasonable expectations
There won't be any spontaneous surprises down the line. Before we start working on your project, you'll know what results to expect.
SEO game plan
that'll get you to the top

of the SERPs

Cover your objectives

We'll gather at the online meeting to discuss your business specifics. Go over its goals, competitors, and dream results.

Investigate your niche

We'll perform a comprehensive website audit and take a look at your rivals, content, and keyword usage. Thus, we determine the starting point and the steps needed to deliver the intended effect.

Devise your strategy

Based on all the info gained, we'll develop your unique strategy—no trite ideas, only a tailored solution.

Gather your SEOs

We'll set up your own SEO team with your business goals in mind. Those whizz will channel their attention solely to your project.

Set your SEO process

The SEO workflow will be streamlined. SeoProfy's management team will arrange tasks in a way to be done with a set regularity (daily/weekly).

Interpret results weekly

You'll get your SEO game plan every Monday. And we'll report on the results every Friday. Weekly Zoom calls will help make all the essential points clear.
We'll pave your confident way to beat local Brickell competitors in SERP
With our Brickell SEO company, you won't just get the best SEO services and all. We'll empower you with professional consulting. Gratis.
You'll always be kept abreast of SEO trends, top strategies, or whatever. And we'll never keep you in the dark about our decisions.
So, you'll make your rivals gape. Both at your SEO knowledge and your Google ranking.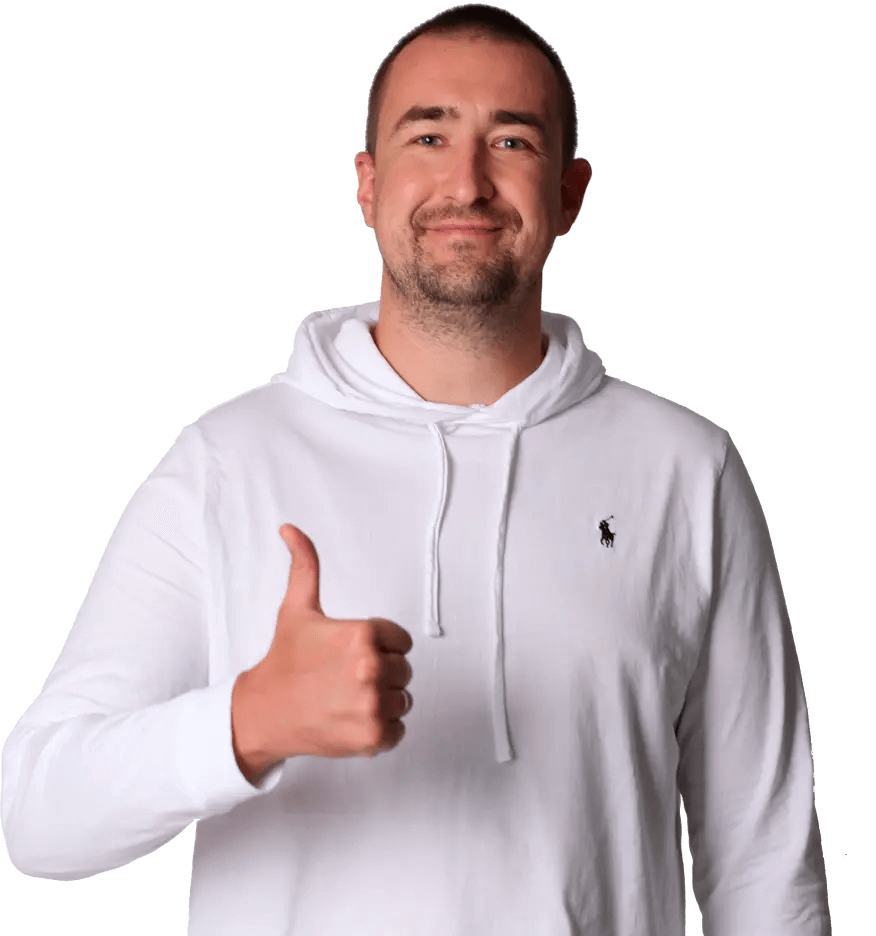 Our approach is
based not only on publicly available

SEO tools
SeoProfy's SEO methodology goes far beyond conventional tools. Our professional SEO services are fueled by in-house-created software solutions.
Here they're:
LinkChecker.PRO
Tracks and analyzes backlinks (checking for links that could be costing you traffic)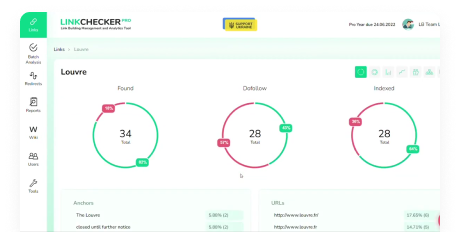 WatchDog
Monitors website and domain changes automatically (so we can change a domain as soon as it becomes available)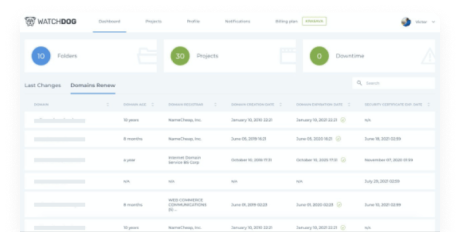 Matrix
internal tool
Manages all tasks and company workflow
Command Control
internal tool
Advanced SEO analytics, research and workflow
KeySemantics
internal tool
Checks Google Search Console for keywords that will help you rank #1 on Google… fast
Case studies: Where results
speak for themselves
From 0 to 9000 visits per day in iGaming niche in 2.5 years
Before:
2612 clicks per day
After SeoProfy:
9922 clicks per day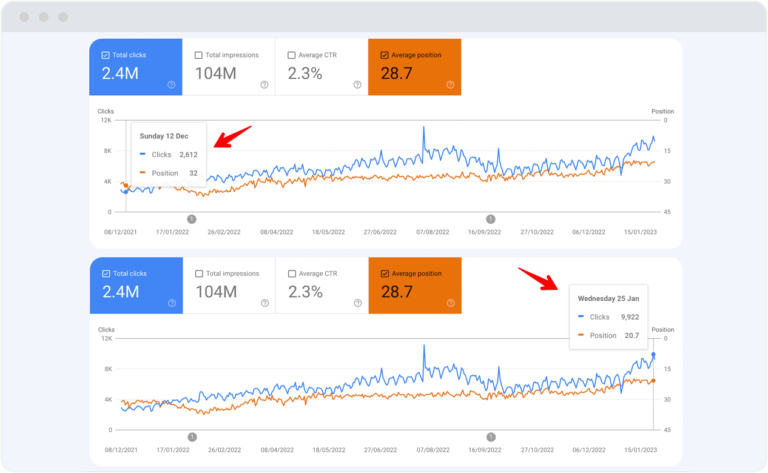 Organic traffic growth 2.5 times in 16 month
Client came to us to recover from Google penalty. At the moment we started to work on the project organic traffic was less then 1000 visitors per day. On the screen shot is statistics from last 16 month.
Before:
61773 clicks per day
After SeoProfy:
152230 clicks per day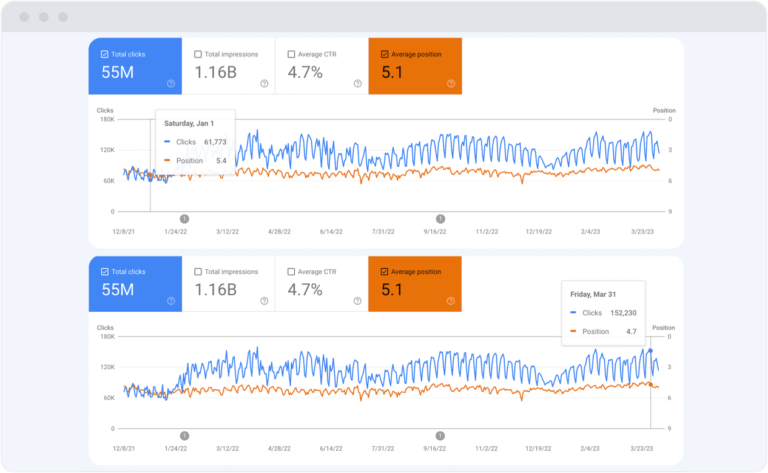 4 times organic traffic growth in 7 month for SaaS
Before:
16059 clicks per day
After SeoProfy:
68495 clicks per day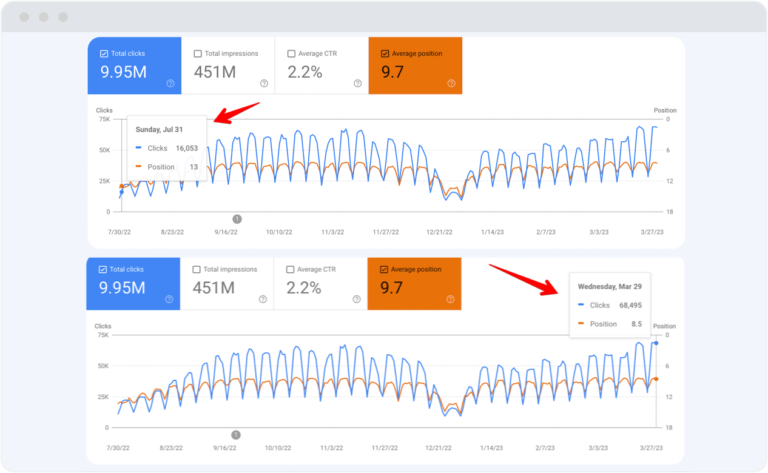 Organic traffic doubled in 11 month for photo editing SaaS
Before:
27986 clicks per day
After SeoProfy:
65118 clicks per day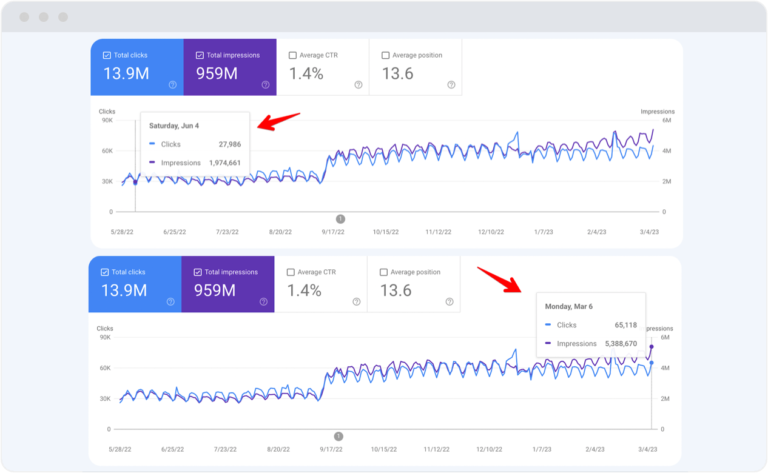 Provide your Brickell business with the prime SEO service it deserves
Curious how our SEO in Brickell will work for you? Book your free consultation to uncover how we'll help you:
Outrank your fiercest rivals
Get a steady flow of targeted traffic
Keep visitors fully engaged with high-end content writing
Boost your conversions, sales, and revenue
99% positive feedback
We believe in showing rather than telling. Our track record of satisfied clients speaks volumes about our SEO Brickell marketing services. And about the true dedication of our professional SEO company to attaining tangible results.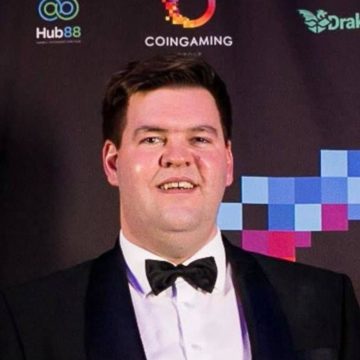 We partnered with SeoProfy on a some interesting projects in competitive markets and were extremely pleased with the results.
We would happily recommend them as highly experienced and responsible team that understand the seo landscape and can deliver excellent results.
Tim Heath
Founder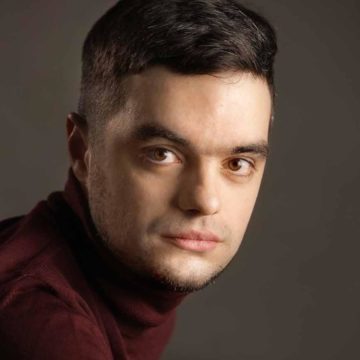 The company has reached an average of over 1,000 new sales per month, thanks to SeoProfy's work.
The team works quickly and transparently and focuses on data and research when executing a plan, resulting in a successful partnership with the client.
Iaroslav Baklan
Managing partner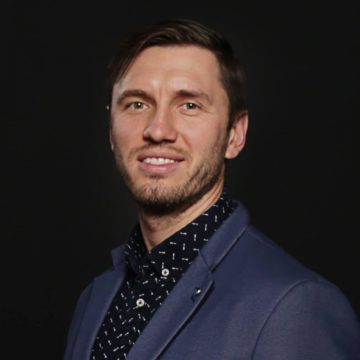 What I liked best, they exceeded our expectations.
They helped us make a strategy at the very beginning and get into the top for our main keywords, as a result of all the traffic has grown and continues to grow
Kiril Bigai
Co-Founder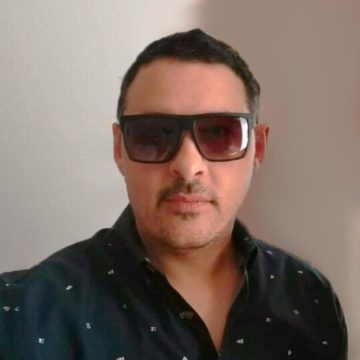 The sheer quality of work and processes of how the campaign and projects are managed and completed impresses us.
The report provided by SeoProfy was detailed and thorough. The team produces quality results in a timely manner, collaborating with the internal team every step of the way. They are hard-working and detail-oriented.
George Sklavounos
SEO Manager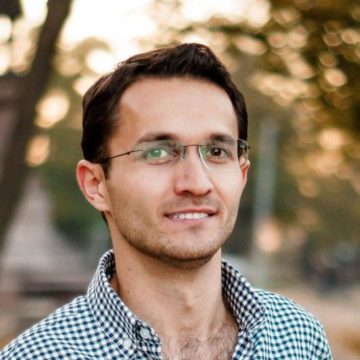 Their ability to deliver on time and huge expertise in the SEO and content marketing domain impressed us.
SeoProfy achieved the company's goals. They were able to boost the company's ranking on Google. Their responsiveness greatly contributed to the collaboration's success.
Giorgi Gulabyan
Co-Founder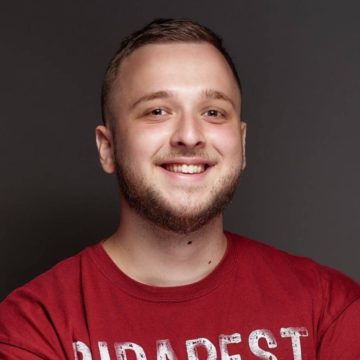 They're able to find the little details that could make a huge change in our website traffic.
The client quickly saw their expected results soon after their partnership with SeoProfy. They held frequent meetings on email and messenger platforms. A highlight of their work was the vendor's analysis and reorganization between campaigns to ensure more traffic.
Vitalii Sharovarov
CMO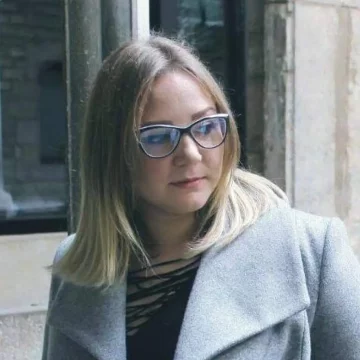 "I'm impressed with their customer attention, availability at any time, and politeness."
The company's keywords have gained a great ranking and traffic growth, thanks to SeoProfy's work. The team delivers results and communicates effectively with the company through Telegram. Their transparent communication is noteworthy as they answer questions promptly and provide regular reports.
Allison Reed
Head of SEO & Content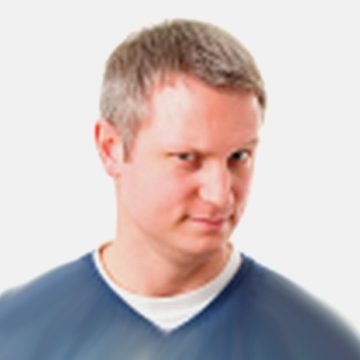 The organic traffic of the site increased 5 times.
We are working with SeoProfy almost for two years. The organic traffic of the site increased 5 times. I think this is not the limit.
Atie Uhan
Founder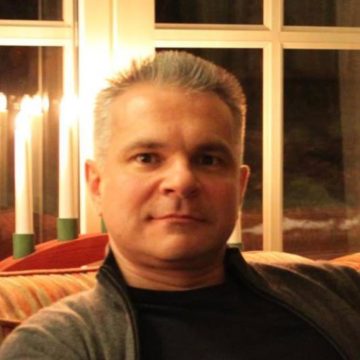 My organic search traffic doubled
After a year of working with them my organic search traffic doubled. Unique is that when we had problems, they never stopped trying different solutions and were always generating new ideas of what we can do to fix it.
Serhii Starenko
CEO & Founder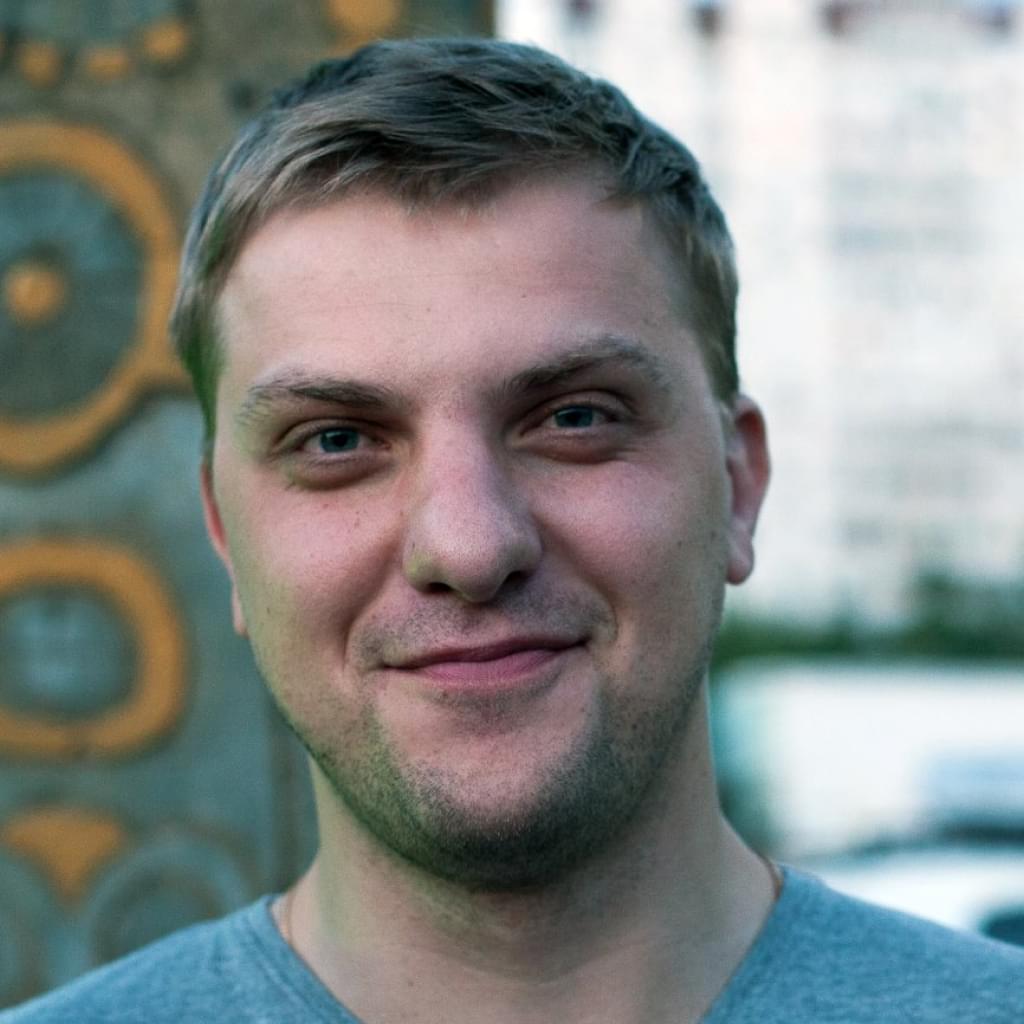 They never stop progressing and developing.
SeoProfy helped identify market offers for the client. They are working hard investigating the best possible opportunity. So far, the client is happy with the services and even planning to outsource more projects to the team
Oleg Kovalenko
SEO Manager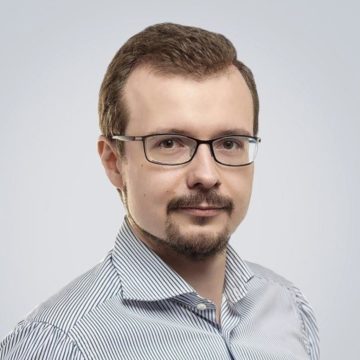 You can learn a lot from them every day
They are super open about sharing any knowledge and not concealing something as 'trading secrets'. You can learn a lot from them every day.
Mikhail Bulanov
COO, Traino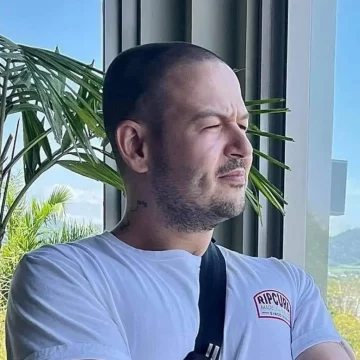 "They were ready to adjust to our needs."
By implementing SeoProfy's SEO recommendations, the sites grew their traffic by twofold. The team was also open to the client's questions and demonstrated sage advice.
Rodion Borysenko
Founder & Head of Product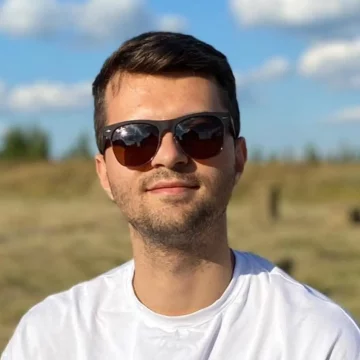 "Company managers are in touch almost 24/7, so it is very convenient and pleasant to communicate with them"
Thanks to SeoProfy's work, the client's organic website traffic has increased by 40% in less than a year. They have communicated frequently and promptly via Google Docs, ensuring an effective workflow. Their wide range of services and extensive database of outreach sites are hallmarks of their work.
Artem Tarasenko
SEO Specialist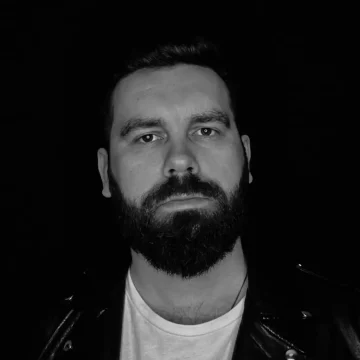 "Communication skills were at a very high level."
The client was satisfied that SeoProfy kept their promises to deliver on the scope of work, although it takes time to see the results of the SEO work. SeoProfy's specialists were attentive to details, incorporating the client's business characteristics into their work. Their communication was clear.
Ilia Fomichev
Head of SEO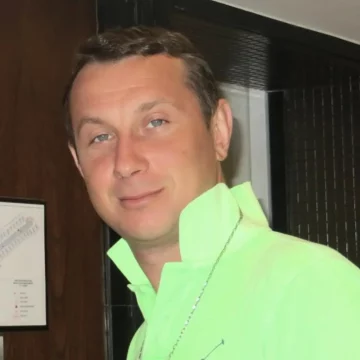 "They really know what they are doing."
SeoProfy has provided valuable SEO services that have grown the client's website traffic by 10X. The team is organized and responsive, and the client appreciates their willingness to share advice.
Lev Tretyakov
Fortador Steamers USA

Your burning questions, answered
The price of SEO optimization for any local business in Brickell depends on:
Company's needs and goals
The scope of work
The competitiveness of your industry/niche
Our SEO services start at $1,600 per month. On average, our clients invest from $4,000 to $6,000 in our expert SEO promotion. However, if it's a one-time service, the budget can even be about $1,000. On the contrary, large projects in highly competitive fields requiring a complex approach will cost at least $3,000 (where approximately half is for the link building service and half for other SEO works).
We strive to provide the best for our clients. Yet, SEO can be influenced not only by your market competition but also by its dynamic nature. Let's face it: changes in the algorithms of search engines can roll out at any time. What delivered perfect outcomes yesterday may lose its effect tomorrow (or even lead to penalties).
So, when it comes to guarantees, we don't give any. Instead, we show commitment. We don't just implement some strategies for your project and leave it aside; we'll also track how it's going regularly to adapt it to influential shifts and improve.
Yep, consulting is like a bright gem among all our SEO services offered. Our team of SEO experts is always ready to answer your questions. So be ready to be empowered with the most profound SEO insights… plainly and simply. Whether you need guidance through strategy development, keyword research, site audits, or performance analysis, you will surely gain understandable, actionable recommendations. And locate some great areas for progress along the way.
Underestimating the value of backlinks equals slowing down all SEO efforts. That is, we don't just "can get you some local backlinks." Link building will be the cornerstone of the entire local SEO strategy, pushing your authority up to a sky level (and your rankings, too).
How will we handle this? Well, we'll put the major focus on building contextually and locally relevant links to your business website. Next, we'll combine several approaches (thoroughly worked out) to get them. To finalize: we'll be monitoring your link profile to make it perform at its best.
Brickell's Premier SEO Boost: Secure your spot at the top with specialists who understand the local pulse.
Schedule a free consultation to see how we can help you rank for highly competitive, high volume keywords… and reel in more high-quality organic traffic.