ROI-driven SEO company
Finally, an
SEO company

that delivers results
(like 0 to 1000 new sales* per month kind of results)
Recover lost traffic
Boost organic traffic
Get more sales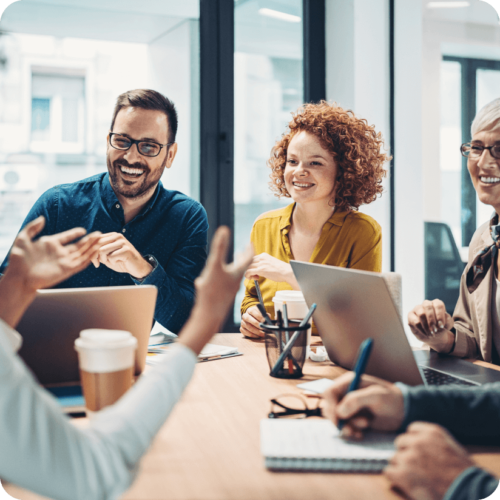 300M
Clients organic traffic per month
+780%
Average return on investment
Trusted by:
Other SEO agencies promise results.
We've got dozens of case studies to prove it
On average, we've helped our clients get a 780% return on investment.
Oh and one time we helped a client go from 11,000 clicks per day to 63,000 clicks per day.
Don't believe it? Take a look:
Organic traffic
SeoProfy start border
+570%
Return on Investment
1,800,457
Monthly Organic Traffic
We care more about your long-term success than quick keyword jumps
Whether you have a brand new website and want to take it from zero to thousands of visitors per month… or you've been around for decades but suddenly lost a big chunk of your traffic… our SEO company will help you bring in quality traffic. With a long-term SEO strategy that's tailored to your business.
Enterprise SEO
Does your business have thousands of web pages… or make millions of dollars in revenue? Our SEO company will help you optimize each page for organic search. And dominate your industry.
Read more
Niche Research
Good SEO comes from data – not guesswork. Before starting any project, our search engine optimization company will do extensive research to find out the best keywords and strategy for *your* niche.
Link Building
We'll come up with a powerful link-building strategy that gets other high-quality sites to link to your content. So your website's domain authority – and your ranking – go up.
Read more
International SEO
Wanna reach users in other countries? We'll help you expand your reach – and optimize your site for different countries and languages.
Read more
SEO Audit
Get a detailed SEO analysis of your website. And find out what you need to do to take your ranking from "practically nonexistent" to the first page of Google.
Read more
Google Penalty Recovery
Has your website been hit with a Google penalty? Our SEO agency will figure out exactly what went wrong – and how to turn things around. ASAP.
What niche are you trying to dominate?
Our SEO company has partnered with every type of company under the sun, from fast-growing startups to Fortune 500 and Inc 5000 companies.
We work with companies from
SaaS
Boost your MRR and drive serious growth. With a high-impact, tailor-made SEO strategy.
Lawyers
Stand out from the competition – and reach more potential clients. No matter what your specialty is.
Real Estate
Drive more traffic, leads and sales to your real estate business. Without spending a penny on ads.
Insurance
Increase your visibility – and your traffic – with a customized SEO strategy for your insurance business.
Crypto
Rank higher in search engines – and steal website visitors from your competition. Without blowing your marketing budget.
Private Equity
Be seen as a market leader – and secure more deals. Now that your website has more traffic and leads.
What makes our SEO firm different?
We only partner with companies if we're 100% sure we can get them results
Schedule a free, no-strings-attached consultation to see if our SEO company can get *you* the results you want.
Those results? We don't pull them out of thin air. They come from a clear-cut, data-driven process.
Unfortunately, there's no such thing as SEO magic. But our four-step process comes pretty darn close.
1
Research your niche
We start by collecting and analyzing 50-100 keyword groups. Relying on over 300 factors to come up with a traffic-generating, ROI-driven strategy.
2
Set up your team
Depending on your needs and objectives, we'll put together a team of SEO experts. Each specialized in a different area to ensure your success.
3
Create a game plan
Next, we'll craft a custom SEO roadmap for your business. Defining the exact steps we need to take to meet your goals.
Review and scale
It's go time! Once a week, we'll hop on a sprint call to review how things are progressing – and make any changes to your SEO plan as needed.
Partner with a SEO agency that's laser focused on your ROI
Results are achieved

by following a process and appropriately using data

Not us. We know that your ROI is the most important metric at the end of the day.

(Because what's the point of all that traffic if it doesn't result in sales?!)

Want to see if we can get those ROI-driven results for *your* business? That free consultation has got your name written all over it.
99% positive feedback
There's a reason why our clients work with us for an average of 3 years
Read more reviews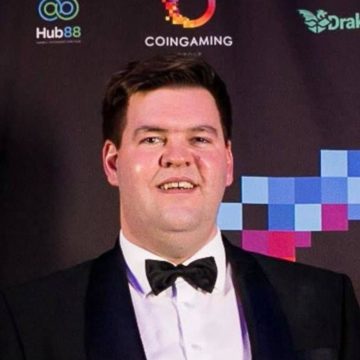 We partnered with SeoProfy on a some interesting projects in competitive markets and were extremely pleased with the results.
We would happily recommend them as highly experienced and responsible team that understand the seo landscape and can deliver excellent results.
Tim Heath
Founder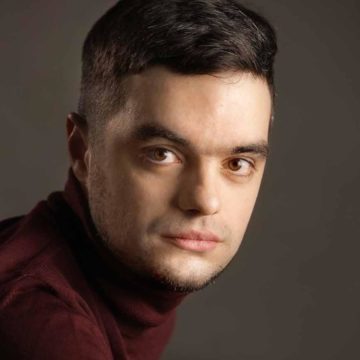 The company has reached an average of over 1,000 new sales per month, thanks to SeoProfy's work.
The team works quickly and transparently and focuses on data and research when executing a plan, resulting in a successful partnership with the client.
Iaroslav Baklan
Managing partner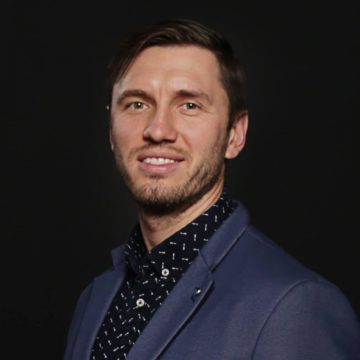 What I liked best, they exceeded our expectations.
They helped us make a strategy at the very beginning and get into the top for our main keywords, as a result of all the traffic has grown and continues to grow
Kiril Bigai
Co-Founder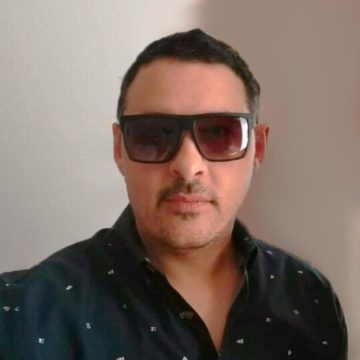 The sheer quality of work and processes of how the campaign and projects are managed and completed impresses us.
The report provided by SeoProfy was detailed and thorough. The team produces quality results in a timely manner, collaborating with the internal team every step of the way. They are hard-working and detail-oriented.
George Sklavounos
SEO Manager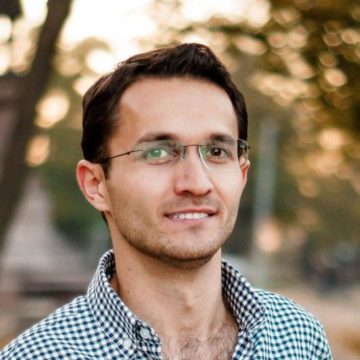 Their ability to deliver on time and huge expertise in the SEO and content marketing domain impressed us.
SeoProfy achieved the company's goals. They were able to boost the company's ranking on Google. Their responsiveness greatly contributed to the collaboration's success.
Giorgi Gulabyan
Co-Founder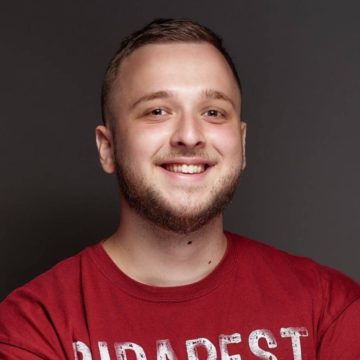 They're able to find the little details that could make a huge change in our website traffic.
The client quickly saw their expected results soon after their partnership with SeoProfy. They held frequent meetings on email and messenger platforms. A highlight of their work was the vendor's analysis and reorganization between campaigns to ensure more traffic.
Vitalii Sharovarov
CMO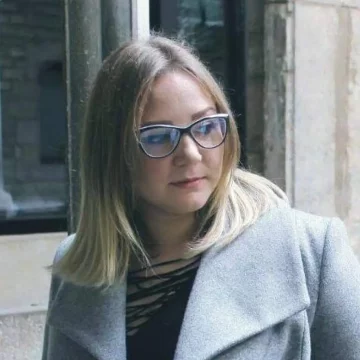 "I'm impressed with their customer attention, availability at any time, and politeness."
The company's keywords have gained a great ranking and traffic growth, thanks to SeoProfy's work. The team delivers results and communicates effectively with the company through Telegram. Their transparent communication is noteworthy as they answer questions promptly and provide regular reports.
Allison Reed
Head of SEO & Content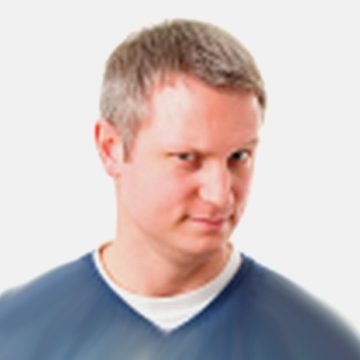 The organic traffic of the site increased 5 times.
We are working with SeoProfy almost for two years. The organic traffic of the site increased 5 times. I think this is not the limit.
Atie Uhan
Founder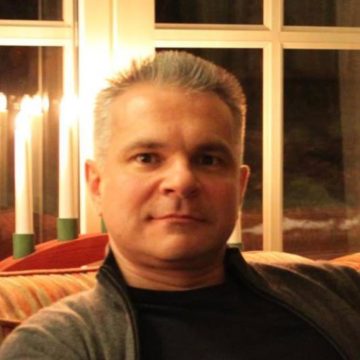 My organic search traffic doubled
After a year of working with them my organic search traffic doubled. Unique is that when we had problems, they never stopped trying different solutions and were always generating new ideas of what we can do to fix it.
Serhii Starenko
CEO & Founder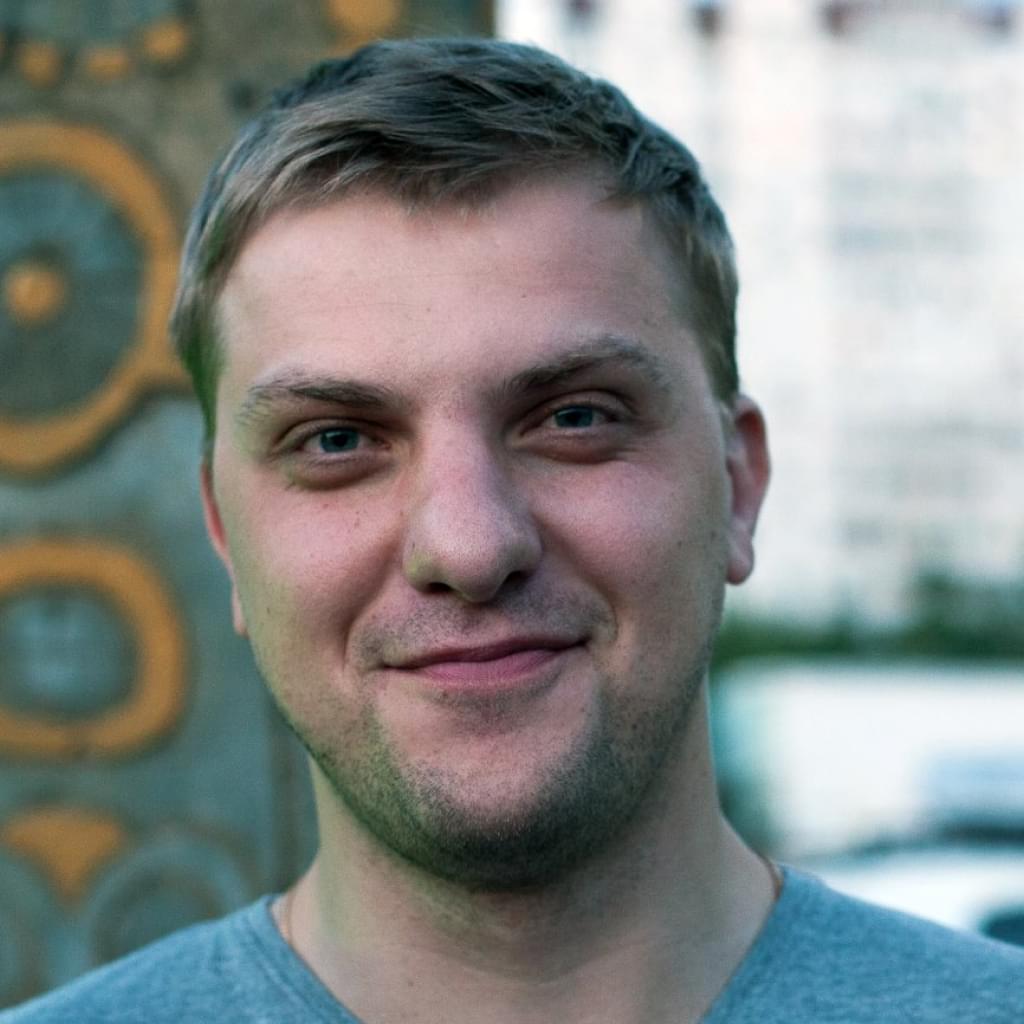 They never stop progressing and developing.
SeoProfy helped identify market offers for the client. They are working hard investigating the best possible opportunity. So far, the client is happy with the services and even planning to outsource more projects to the team
Oleg Kovalenko
SEO Manager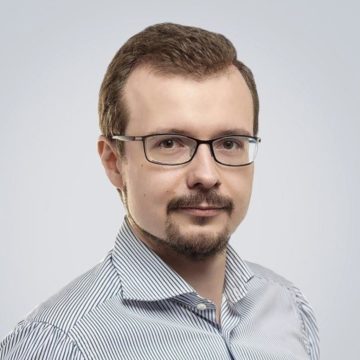 You can learn a lot from them every day
They are super open about sharing any knowledge and not concealing something as 'trading secrets'. You can learn a lot from them every day.
Mikhail Bulanov
COO, Traino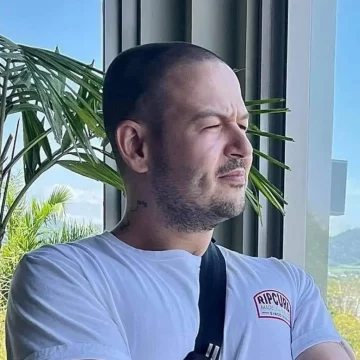 "They were ready to adjust to our needs."
By implementing SeoProfy's SEO recommendations, the sites grew their traffic by twofold. The team was also open to the client's questions and demonstrated sage advice.
Rodion Borysenko
Founder & Head of Product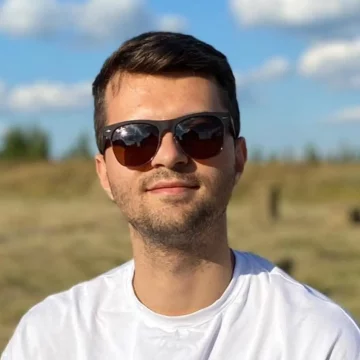 "Company managers are in touch almost 24/7, so it is very convenient and pleasant to communicate with them"
Thanks to SeoProfy's work, the client's organic website traffic has increased by 40% in less than a year. They have communicated frequently and promptly via Google Docs, ensuring an effective workflow. Their wide range of services and extensive database of outreach sites are hallmarks of their work.
Artem Tarasenko
SEO Specialist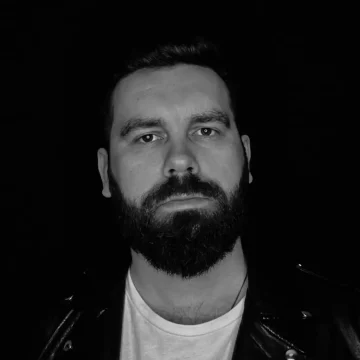 "Communication skills were at a very high level."
The client was satisfied that SeoProfy kept their promises to deliver on the scope of work, although it takes time to see the results of the SEO work. SeoProfy's specialists were attentive to details, incorporating the client's business characteristics into their work. Their communication was clear.
Ilia Fomichev
Head of SEO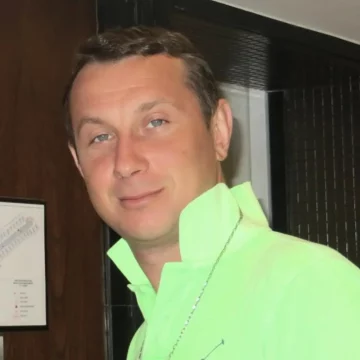 "They really know what they are doing."
SeoProfy has provided valuable SEO services that have grown the client's website traffic by 10X. The team is organized and responsive, and the client appreciates their willingness to share advice.
Lev Tretyakov
Fortador Steamers USA

Other SEO agencies just use Ahrefs and Screaming Frogs.
We created our own tools to fill in the gaps – and make sure you get a killer return on your investment.
Take a peek at the tools our SEO company uses (and yup, even created!) to deliver champagne-popping results for our clients.
LinkChecker.PRO
Monitors and analyzes backlinks (to check for links that are costing you traffic)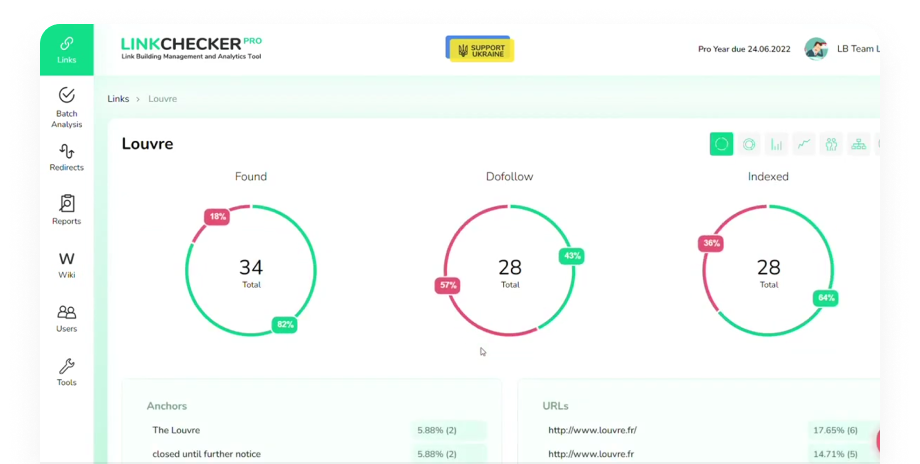 WatchDog
Tracks website and domain changes automatically (so we can change a domain the minute it becomes available)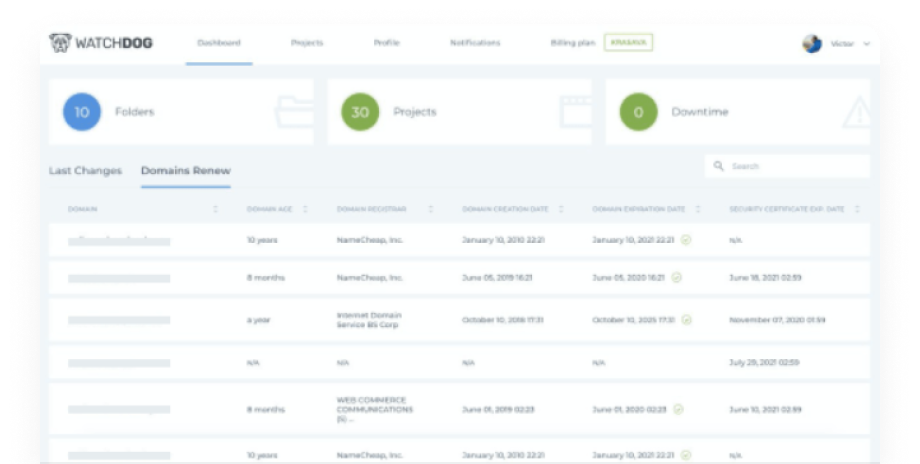 Matrix
internal tool
Manages all tasks and company workflow
Command Control
internal tool
Advanced SEO analytics, research and workflow
KeySemantics
internal tool
Searches Google Search Console for easy-to-rank keywords that will increase traffic… fast
Our golden rule: One project per team
You deserve better than a scatterbrained team being pulled in a thousand different directions by multiple clients.
You deserve a team that will pull out the red carpet for you – and give you their full, undivided attention.
With our SEO company, that's exactly what you'll get. Each time we start working with a client, we hire a team of SEO experts from scratch. Each of whom is specialized in a different area of SEO – and brings a unique skill set that matches your project and goals.
That team is devoted to your project and your project only – for the duration of the contract. No distractions. Just you, your team and the project.
So who are the ones that oversee everything (and make sure that stuff gets done)?
Meet… the management team: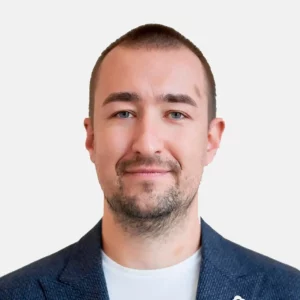 Victor
CEO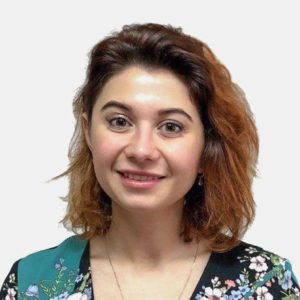 Anastasia
COO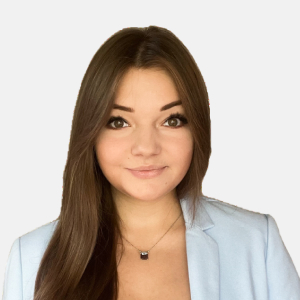 Oleksandra
Head of Sales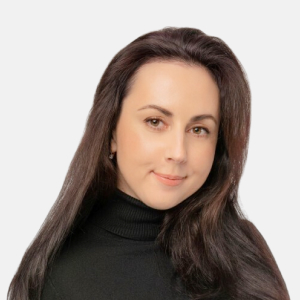 Vita
HR Director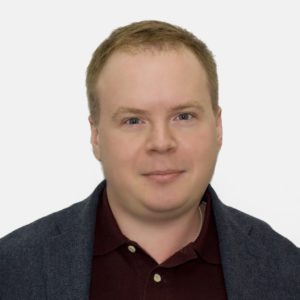 Nick
Business Developer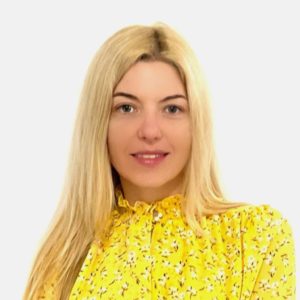 Katerina
Head of PM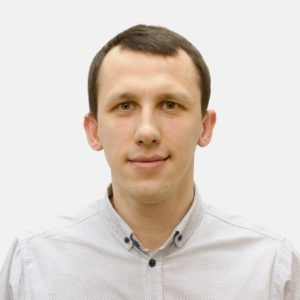 Andrew
Head of SEO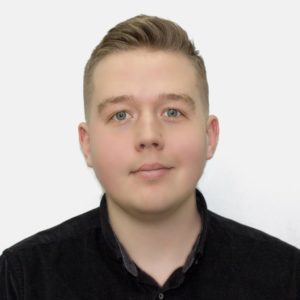 Serge
Head of Links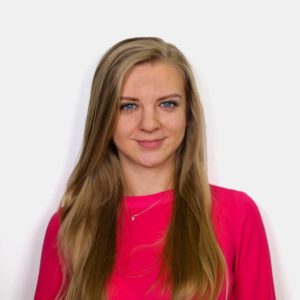 Tania
Strategy & Operation Analyst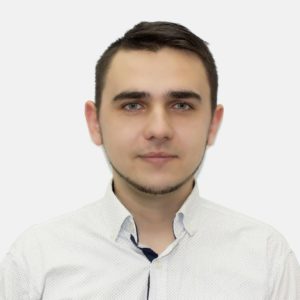 Dmytro
Head of DEV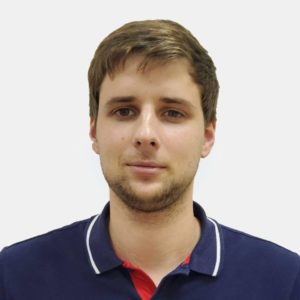 Sviat
Head of Software Development
Sick of SEO agencies that make empty promises and don't deliver?
Most of our clients were too… until they started working with us.
Because at our SEO company, we only make promises that we can keep. Book a free consultation to find out if our SEO agency can get you the results that you're after.
Meet the new extension of your marketing team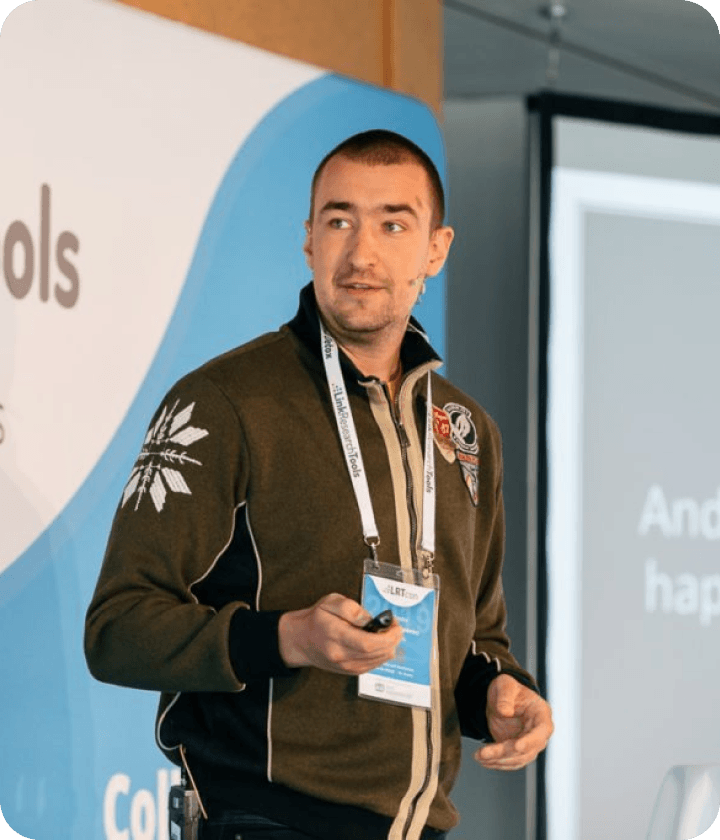 LRT Conference
Our team of over 200 SEO specialists has a combined 1000 years of experience working across international markets. Including the USA, Canada, the UK, Australia, New Zealand, Europe, Asia and Latin America.
We work across over 45 countries and in 12 languages. So wherever your company is based – or whatever market you want to tackle next – our international SEO company has got you covered.
We've helped clients in highly competitive niches (like auto insurance, fintech, dating, gaming, education, pharmacy, real estate, IT and more) skyrocket their traffic, leads and sales.
Skeptical? Just check out our case studies for proof.
Ok so now that we've (hopefully) proved our SEO agency is capable of doing the job, you might be wondering…
So what makes SeoProfy different from all the other SEO agencies out there?
Well, the answer is quite simple: If we aren't dead sure that we can get you the results you want, we won't take on your project.
You see…
We're in this for the long haul. And our goal is to establish a long-term relationship with every one of our clients.
(Hey, there's a reason why our clients work with us for at least 1.5-2 years… and some for 10+ years.) 
If we *do* end up working together, we'll pull together a SEO strategy that's realistic and achievable.
Oh and there's one more thing you should know about us…
We say it like it is. If we can't meet a deadline… or something isn't working and we have to change course… we'll tell you. Right away.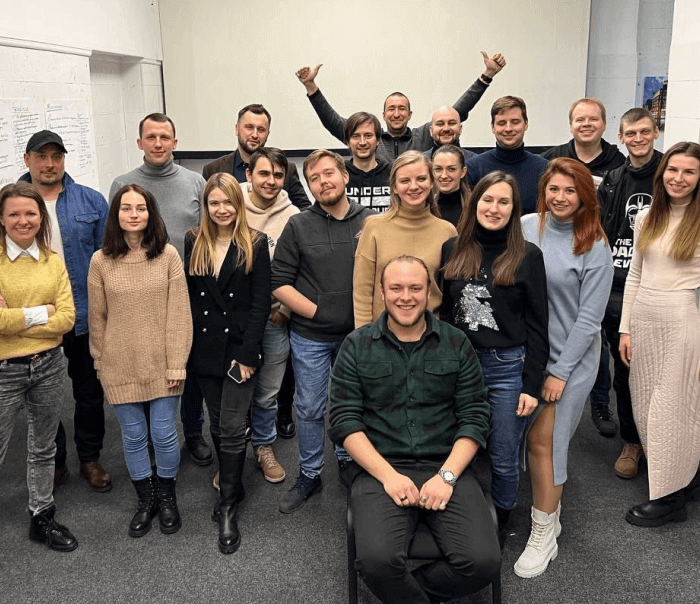 Been burned by other agencies before? Many of our clients have too.
But believe us when we say that our search engine optimization agency isn't like other agencies. Really.
Take a look at how we're different:
| Other SEO agencies | |
| --- | --- |
| Make overhyped promises they can't keep | Only take on projects if we're confident we can deliver |
| Offer cookie-cutter solutions (leading to meh results) | Will take the time to understand your unique business, objective and needs – and then craft a tailor-made, revenue-boosting strategy |
| Team members juggle a million different projects at once (allowing more room for missed deadlines… and mistakes) | Each team is devoted to one client and one client only – giving your project 110% |
| Might not tell you if the current strategy isn't working… or a task falls through the cracks | Will be fully transparent about meeting goals and deadlines (and will be the first to tell you if things don't go according to plan) |
| Care about quick results and quantity over quality | Cares about your long-term SEO success – and knows that quality traffic beats quantity… any day |
| Measure success by keyword rankings and organic traffic | Knows that your ROI is the most important metric at the end of the day |
| Feels like a typical vendor-client relationship | Feels like an extension of your marketing team (totally invested in your success) |
| Just take orders (leaving you and your team to handle a lot of the strategy) | Crafts a results-driven strategy that *works* (see our case studies for proof) |
| Take your money and then outsource the project to randos on Upwork (umm hellooo scammers!) | Runs a thorough vetting process – until we come up with a team of specialized experts, perfectly tailored to your project |
Got a question (or two… or three)? We've got answers
On average, our clients start to see initial results from SEO in 4-6 months.
But heads up: If the niche is very competitive, it can take up to 1-2 years.
Every website and strategy is different so the timeline will depend on a number of factors. Like:
the age and authority of your site
the website architecture and design
your on-page and off-page optimization
any penalties pulling your ranking down
Short answer? It depends!
That's why we always start with an extensive SEO audit, reviewing everything from your page speed and mobile-friendliness to declining content and content gaps.
From there, we'll collect and analyze the best keyword groups for your website – and come up with a strategy uniquely tailored to your website and objectives.
We don't like the word "outsource" since it's often associated with "lesser quality."
Our SEO company finds the best people for the project. Period.
How?
Well first, we look for the *right* experts for the project. Then we go through an extensive vetting process which takes about a month. Once we find the right people, we onboard them (which takes another month).
Sure, it's more time-consuming than, say, finding the first freelancer you can find on Upwork.
But it's worth it. Because we *know* with certainty that the team we pull together is reliable, experienced and will get our client the results they're after.
Absolutely! Our SEO company has worked with a number of Fortune 500 and Inc 1000 companies. Think: Massive, big-name companies that you've definitely heard of (but we can't mention here due to NDA agreements).
Yes! Link-building is one of our top specialties.
Our SEO agency has spent years establishing long-term relationships with other businesses. To help clients like you develop high-quality, traffic-boosting backlinks.
Stop wasting money on SEO agencies that overpromise and underdeliver
Book a free consultation to find out how our SEO firm can help you (finally) get the SEO results you're after.